Posted on Oktober 31st, 2013
On the occasion of the actual day I'm presenting you the main acctors: "Ladies and gentleman – the pumpkins!"
Okay, okay – sometime my temperament is going to far
Unlikely this image is only a single shot with multiple pumpkins. And now I wish a horrible Halloween to all of you!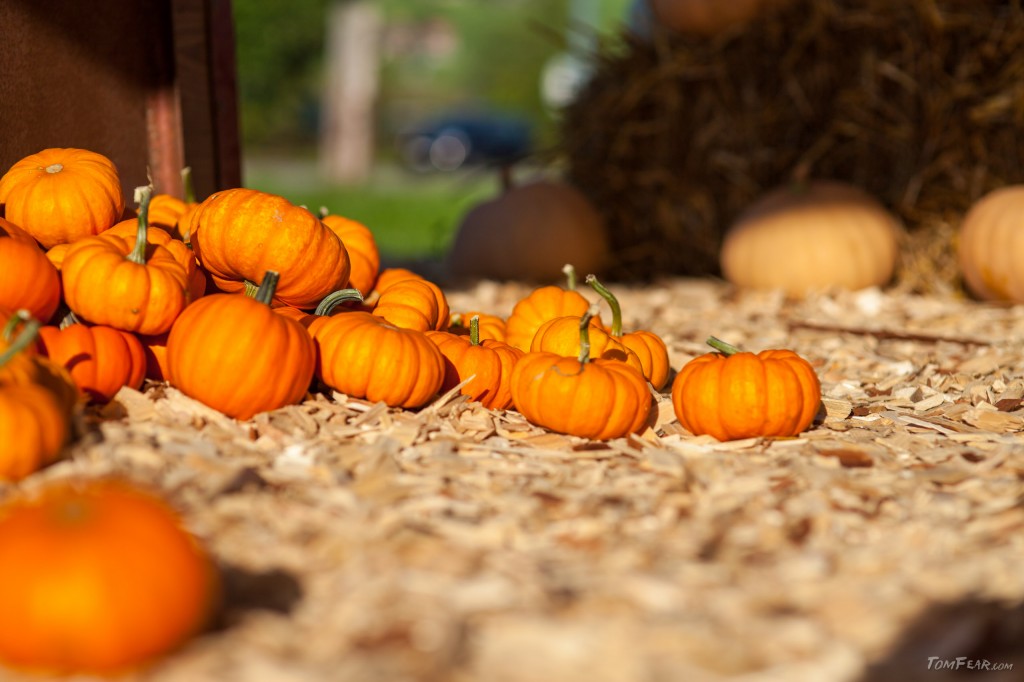 Posted on Oktober 30th, 2013
I believe a good image needs the right perspective. That means I want to have something in the foreground, so I have to go low to the floor and sometime it's wet or you even have to lay down on the cold snow. On this image you can see me in the picture and that's very rare, because most time I'm behind the camera. This time a friend of mine was with me in the mountains and took a shot of me, while I was shooting the landscape.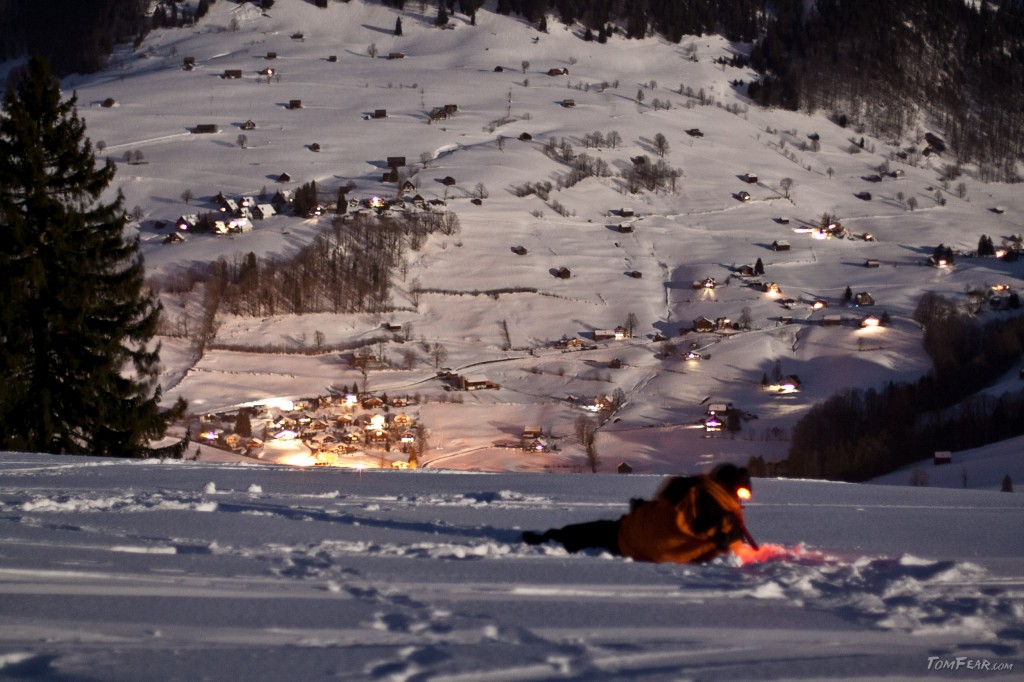 Posted on Oktober 29th, 2013
It was under -15°C while I was lying in the snow. My feet were getting colder and colder, because I was already up on the peak before sunset. Now after the sun went down, you can still see the last glow of the day at the horizon, but I could already take some starscapes. Because it was so bright of the moon light, I took an HDR exposure series. In winter when the landscape is covered with snow and the moon is shining you can see the whole landscape almost like daylight. On the other hand you can only see the brightest stars and definitely no Milky Way.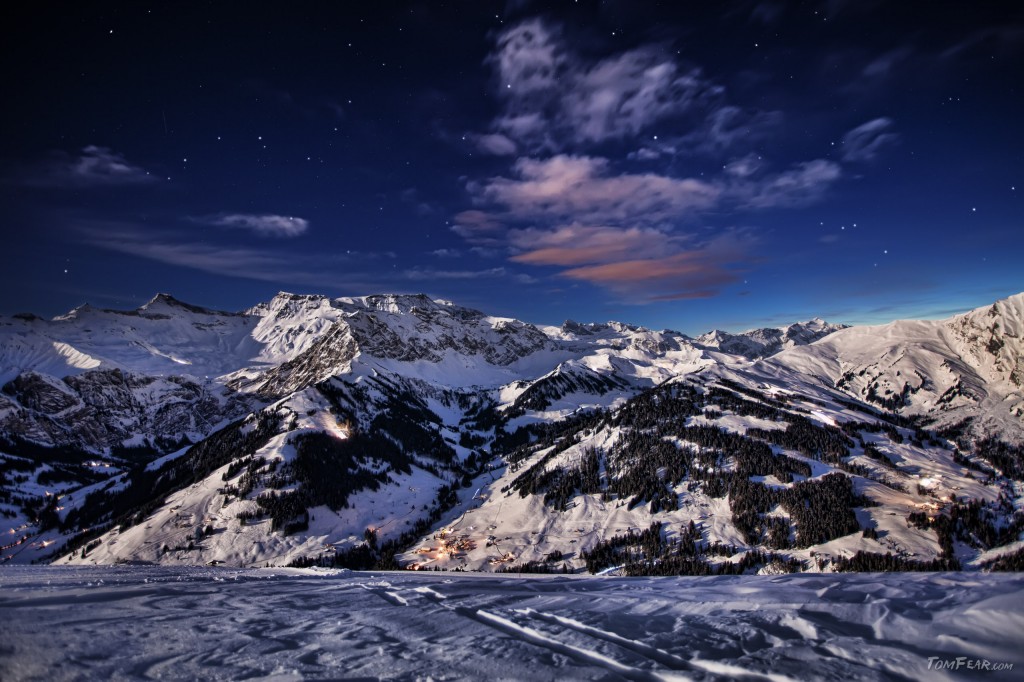 Posted on Oktober 28th, 2013
During our journey through Norway we stayed one week in the small village Norddal. A region in the middle of a UNESCO World Heritage area. And not far away was a small place called Herdalssetra, full of very old wooden cabins. There you can still see how the farmers lived back in time more than 300 years. Okay, it's now more a museum, but they still do the same work and herding sheeps and goats.
The image is a HDR of four RAW pictures over 6EV, you can see more in the EXIF data.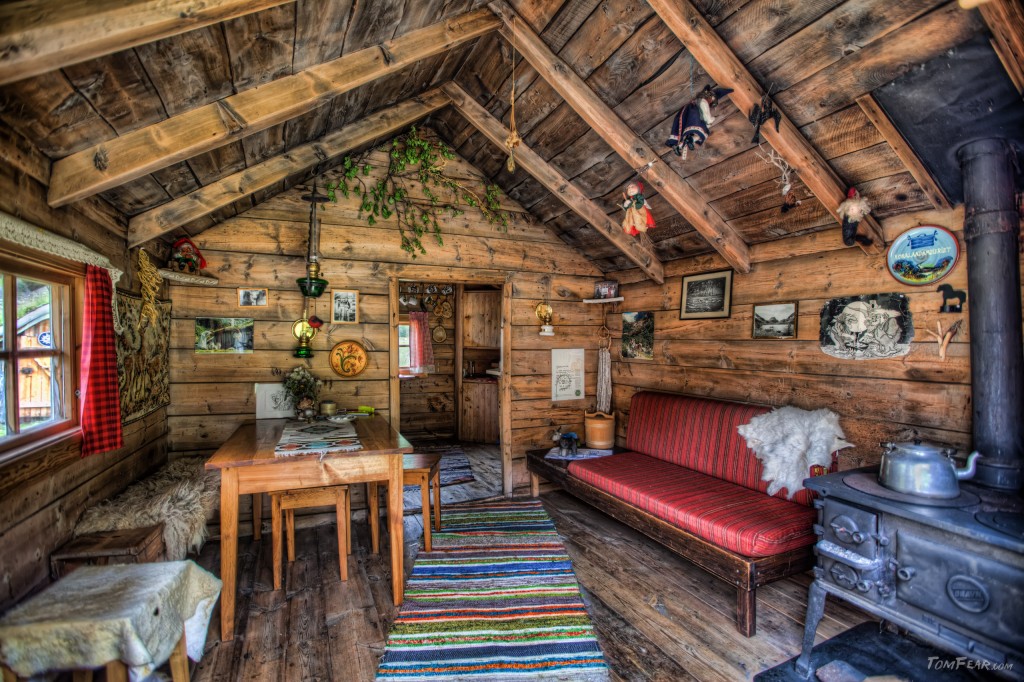 Posted on Oktober 27th, 2013
One day in autumn, I was driving home and saw in my rear mirror this upcoming, very interesting sunset. I pressed my throttle down to get home as fast as possible. Run inside, passed my wife with the short words: "no time, I have to take photos", grabbed my camera and was in my car again. I don't know how strange my wife was looking. Maybe she thought now it happend, he's going crazy!
A few moments later I was back and could shoot some nice images. Unlike my other photos, this image is a single shot without any HDR processing. I know; how boring
  but in my opinion it doesn't need any more details.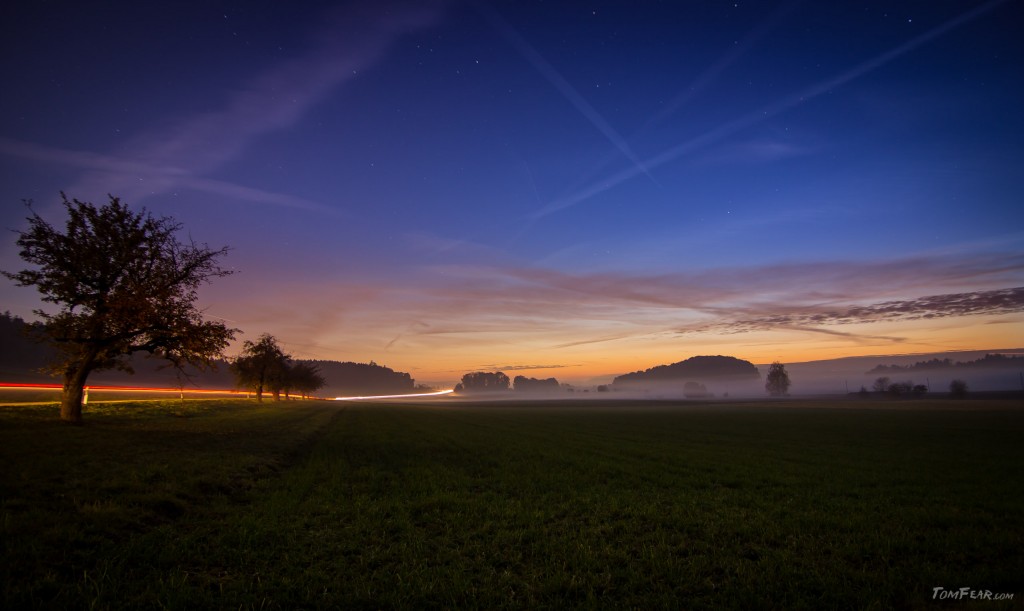 Posted on Oktober 24th, 2013
If you ever stay in Bergen Norway, go for a visit to "Gamle Bergen". It's like Ballenberg in Switzerland, a museum consisting of whole houses. All buildings you can see there where moved to this place from the center of Bergen to preserve the past. Now you can stay there and see how an old city has looked a century ago. I took this picture by the entrance of Gamle Bergen.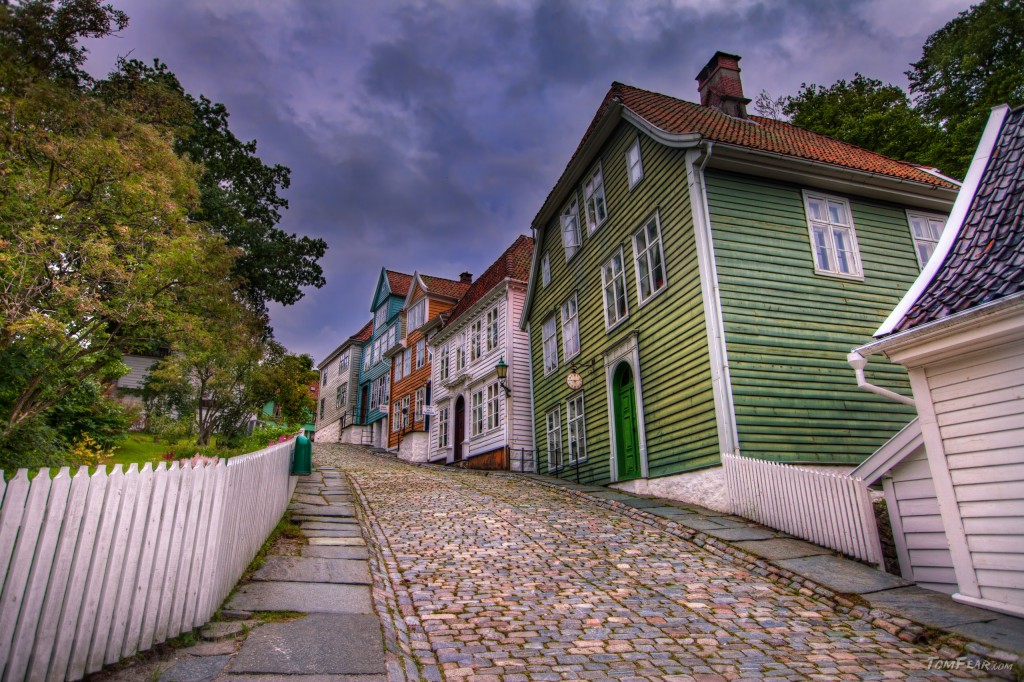 Posted on Oktober 24th, 2013
Yesterday night I was on the last walk with my dog before sleeping when I saw this awesome atmosphere. Okay, I thought, go fast home pick your camera and tripod and get a shoot. But this time my dog needs an extra long time for snooping around. But when I was back, the landscape still looked moody. Unfold my tripod, setup my camera and took some very impressive shots. Unlike other night shots this time I took a row of 3 shots for an HDR image.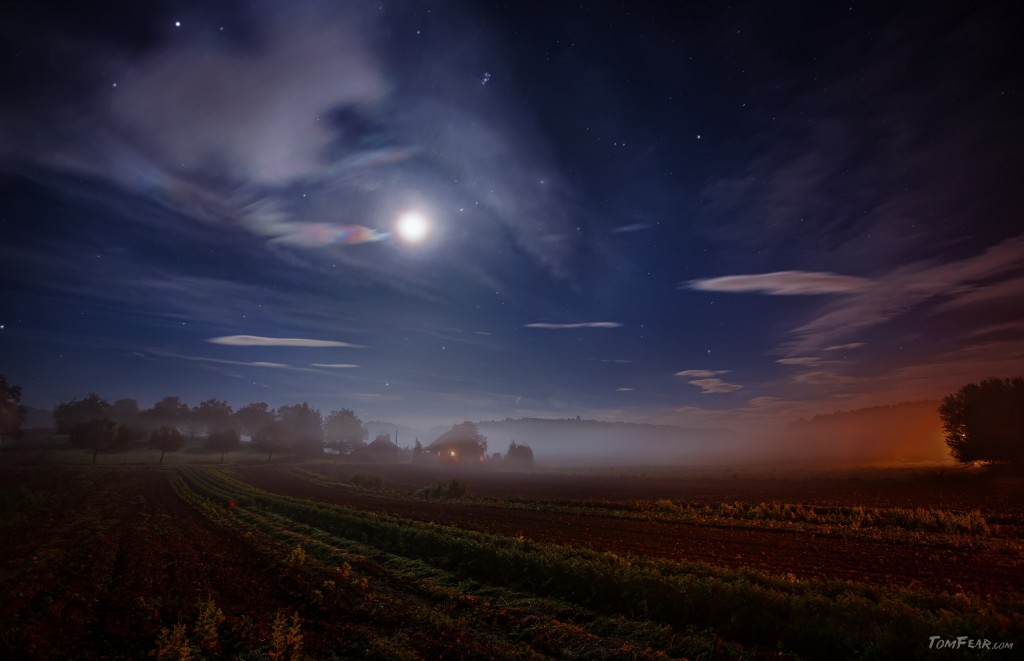 Posted on Oktober 22nd, 2013
Last time I was in the Arches National Park, I saw this tree lying around and I thought this could be a nice composition. Unfortunately I took only one image instead of a triple for a real HDR image. It was at the beginning of my photo adventure and sometimes I regret I didn't have all of my wisdom by then. But I like this image anyway.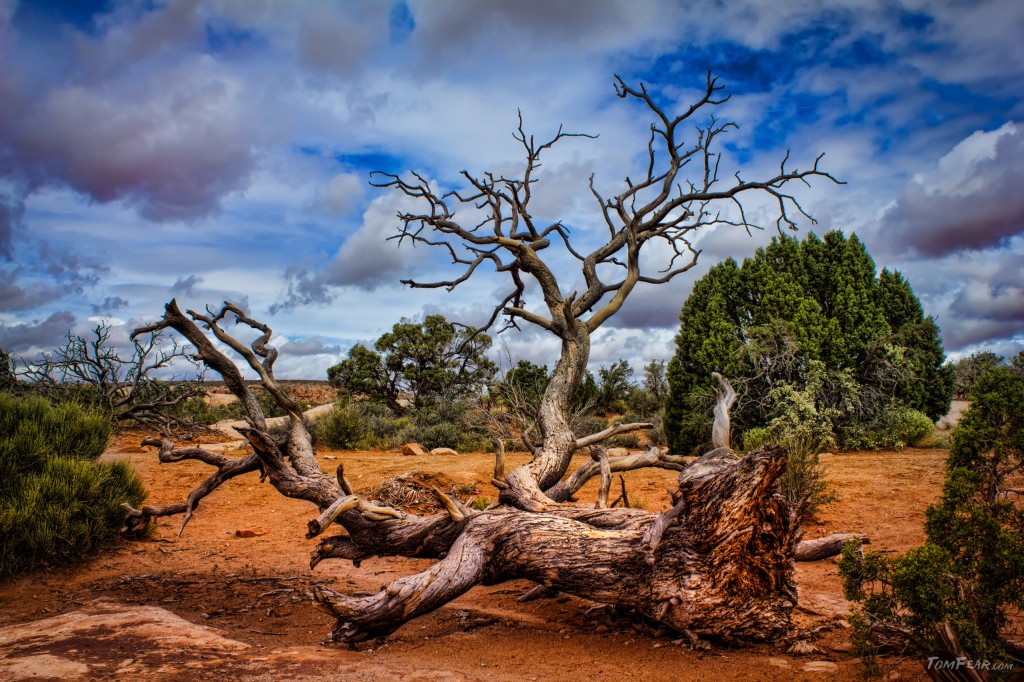 Posted on Oktober 21st, 2013
Okay, his real name isn't Bubu, his real name is Amadeo. But look in his eyes, they whisper "Bubu"

He's a italian truffle dog and no, he doesn't find some truffles. He's only our good friend and we use him only for cuddle. Ah by the way, if you think, how unfair it is to dress up this poor dog, he looks so sad… he pays us back, each morning!
But we love him, as sweet as he is, and from time to time I will show you an image from our little friend.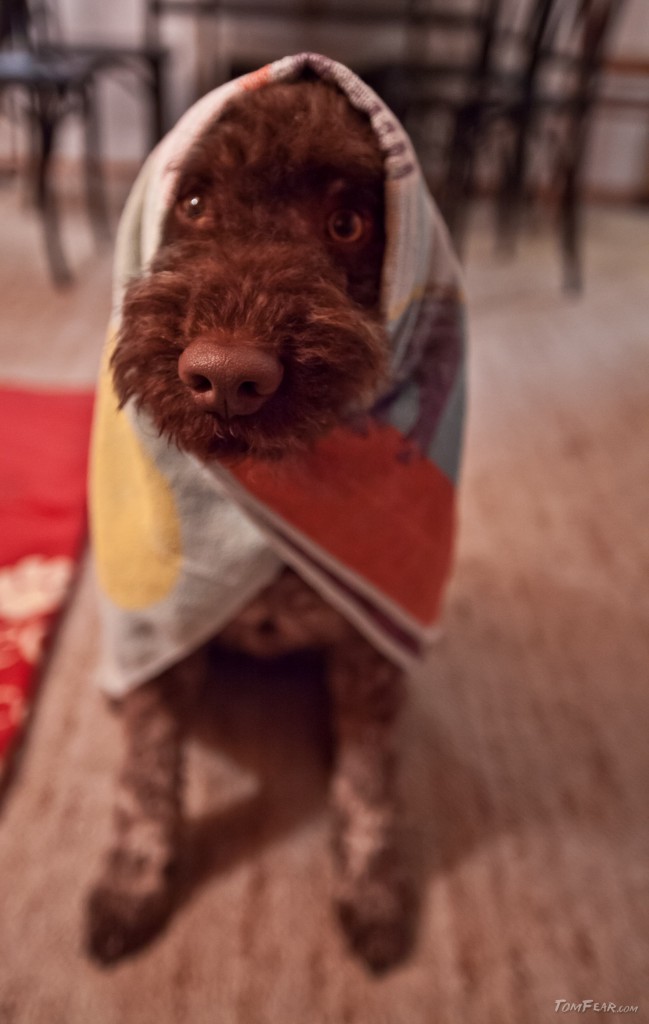 Posted on Oktober 20th, 2013
Last year we were visiting Norway. During our stay in Bergen we do a side trip to the historic museum "Gamle Bergen". There you can see, how the norwegians lived in the second to last century. It's very interesting and you can shoot nice photos. I took this shot by 3 images from -2EV to +2EV combined in photomatix and fixed it in photoshop.