Posted on Juli 18th, 2015
With this image we say goodbye to the Val Bondasca.
It was an exhausting weekend, but with many interesting views and photos. I wish there were less clouds especially in the night where I couldn't see any stars but I liked the journey anyway.
I write this text while I'm very tired. I was coming back in the morning at six o'clock after a long night of making starscapes. In fact this is also the reason for the few posts in the last three weeks. We had such a stable weather situation, I had to go as often as possible for night shootings into the mountains. But the good thing is, now you can expect many new starscape photos in the next few weeks.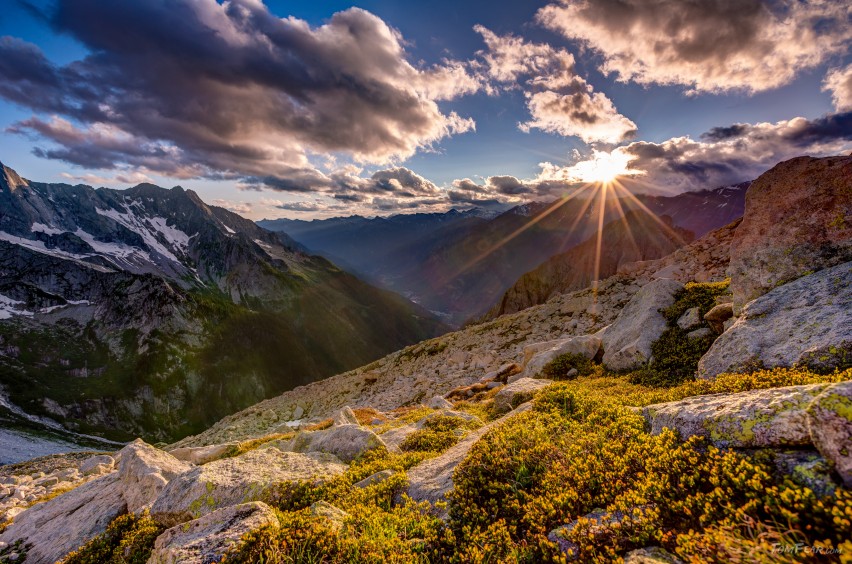 Der Artikel ist auch in Deutsch verfügbar.