Posted on April 27th, 2015
After a hard climb up to the hill, you can enjoy the natures best.
When you are out in the nature and you reach a very impressive viewpoint, don't go home before the sun sets. Go not even when the sun is gone, because the lightshow has already begun.
You can first enjoy the sun reaching the horizon and the shadows are getting longer and longer. Then the peaks become a reddish glow and if you are lucky there are some clouds and they will also light up with a deep red. Then you can see all the yellow lights from the cities deep below you while the landscape will cover with a deep blue color. Now you know, why the dusk is also called the blue hour.
But wait, don't go home now. If you wait more longer then you will see not only the lights below you, you will also see more and more lights in the sky, the wonderful starry night has begun.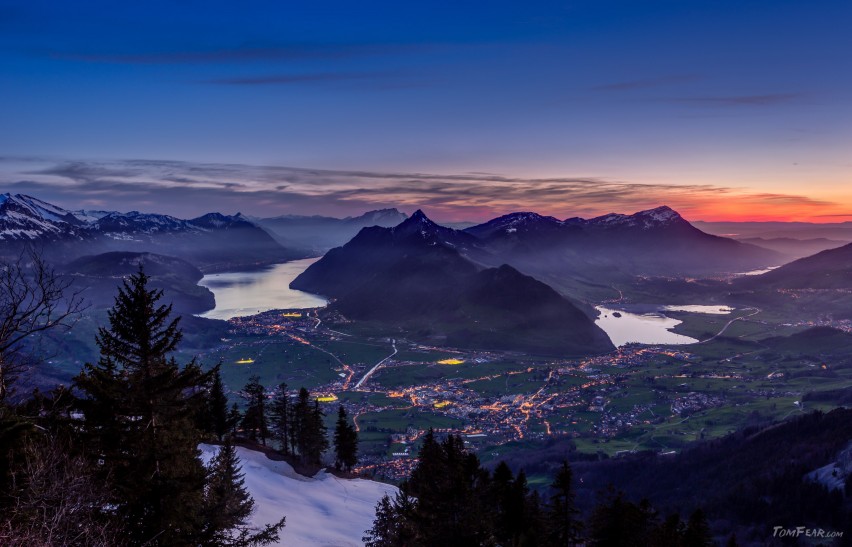 Der Artikel ist auch in Deutsch verfügbar.