Posted on April 7th, 2016
After many hikes in the alps, I found some.
These flowers are  rare, protected and symbols of the alps. I was already on my way to the cable car down to the valley, when I found them at the side of the trail. It was a nice last view of this hike with so many beautiful impressions.
But probably these edelweiss was not grown by nature, but rather plantet by man. Well who cares, it was anyway a nice surprise to me.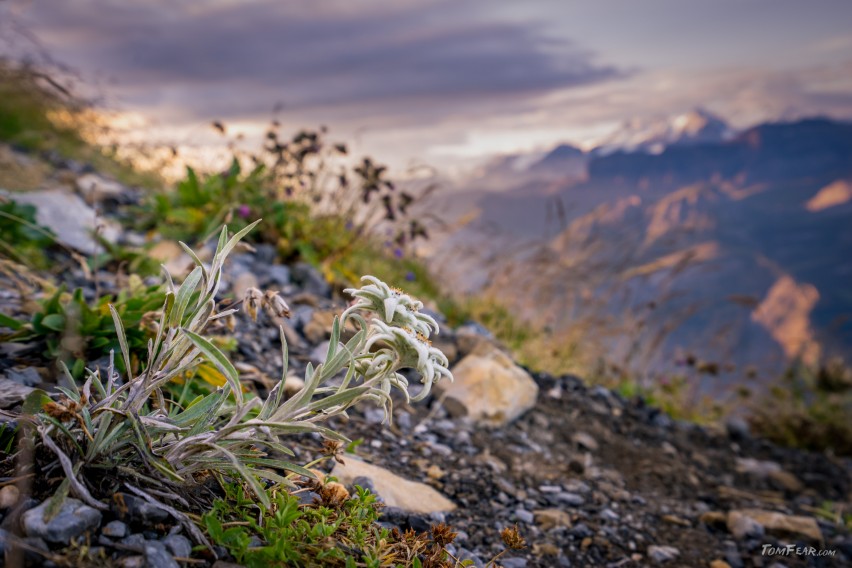 Posted on Mai 27th, 2015
When the spring days are getting longer and the air is warm and full filled of…
It could be so wonderfull to stay outside and enjoy the nature. Enjoying the sun and her warm rays on your skin and take a deep breath of the fresh spring air with all the fragrances of the blooming flowers. And: Achoo! Achoo! Achoo! It shakes you again and again like you are using a jackhammer.
Then you know, you sucked in, beside all the amazing spring fragrances, the pollen of the grass. Did you know, that all the yellow dust you can find on your car and elsewhere, are not so evil. The really hard stuff are the very fine pollen of the grass blades and they are a lot smaller, so you normaly don't see it.
But one day, I was on the morning walk with Bubu, the dogs tail shaked some heavy loaded grass blades and I saw small clouds in the air. Ah there comes this ugly stuff from and a second later I thought, how can I get an image of this pollen? It was not that easy but I managed it. And after several tries, I pressed the shutter at the right moment.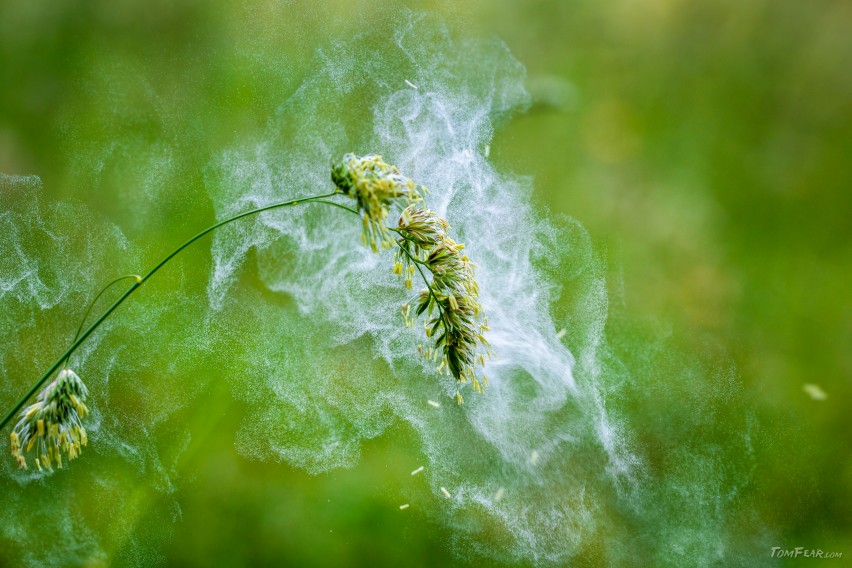 Posted on März 5th, 2015
Actually I wanted to edit another image, but then I saw the sky and I had to go for a quick photowalk.
So this image is really fresh, it's still wet. The sky was one time more really impressing and I found some early crocus on a nearly meadow. And what should I say, it was still cold, but this signs can only mean one thing: SPRING IS COMING!!!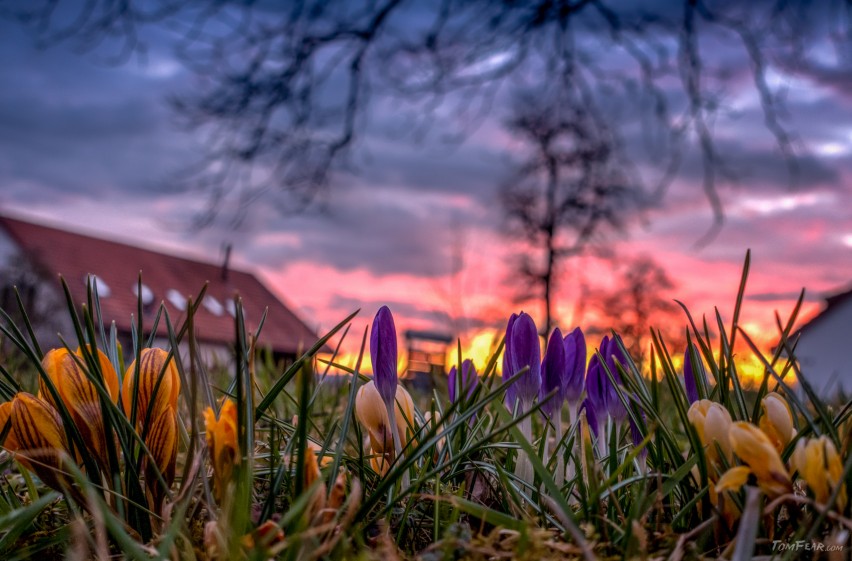 Posted on Oktober 13th, 2014
No idea what this is. Those things ar looking like small, pink pumpkins and if they are burst, then there are these strange amber berries.
Has anybody of you the movie 'Body Snatchers' seen? What ever this things are, they looking stunning colorful and therefore they are qualified for the bloomy monday. In this sense – I wish all of you a successful week!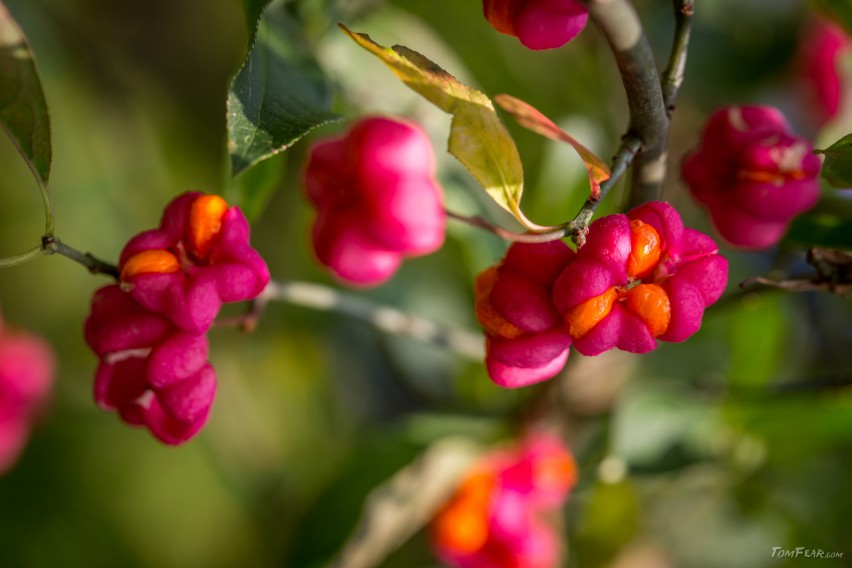 Posted on September 29th, 2014
Now it's autumn and warm like newer before in the last quarter year. Yes, I didn't use the the name of the past season, which has not deserved it.
If the weather is going on like this, then we get outweighed with a outstanding autumn. At the last weekend were a lot people on the road. They all wanted to use this beautiful weekend, because who knows when the weather will change again.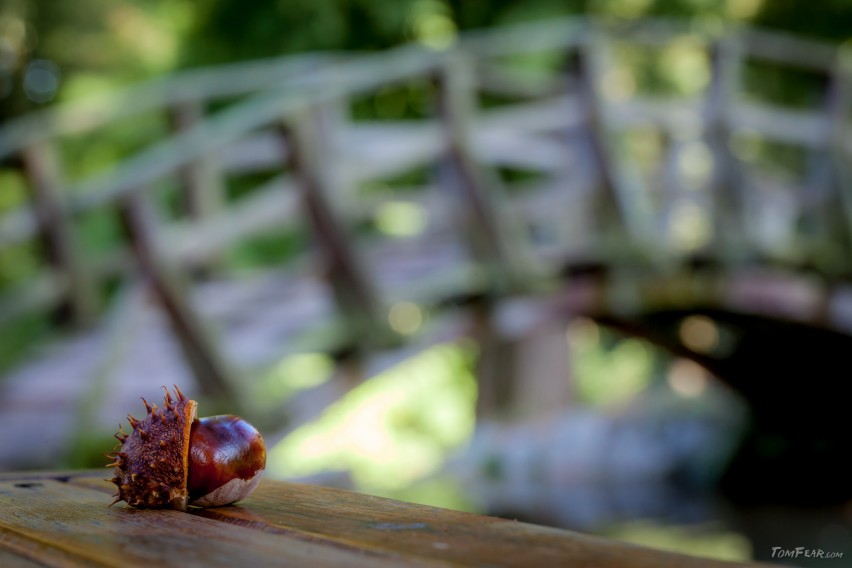 Posted on September 15th, 2014
Okay, flowers are out. Now it is autumn and there are the sprouting mushrooms again. Allover in the wood you can find them.
And were the mushrooms are, there are also all the mushroom searchers not far. For me, it is too dangerous to collect mushrooms, you'll never know what you have. Therefore I'm collecting the mushrooms only as images and resharing it virtually over the internet.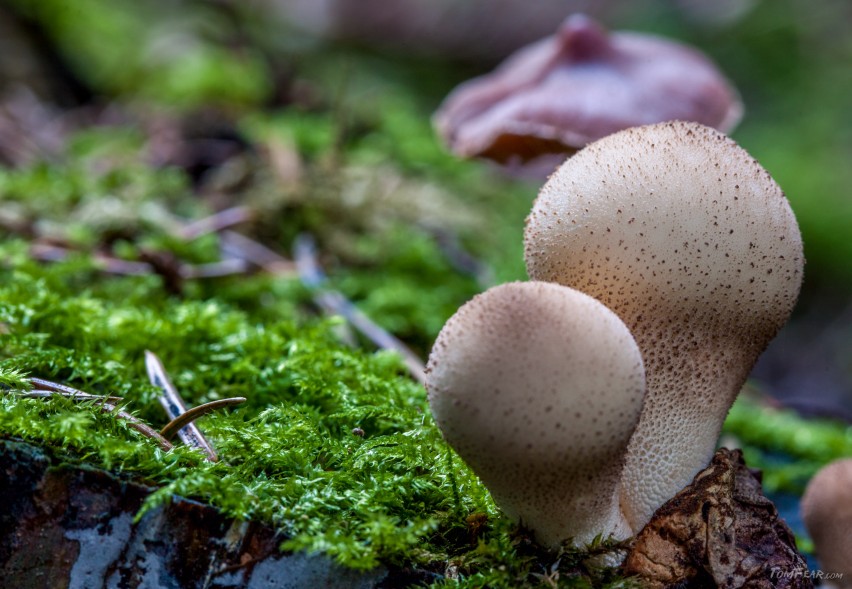 Posted on September 1st, 2014
Once again a macro shot of something blooming. Free to the motto; it greens so green… In the spring there is already a pleasure, if you can discover a stunning green, after all the dirty brown tones during the winter time.
And like everytime I have no clue what it is. It was funny to look at, so I pulled out my cam and pushed the button. To hold the moment for bad times, like this summer, to have some enjoyable for the eyes.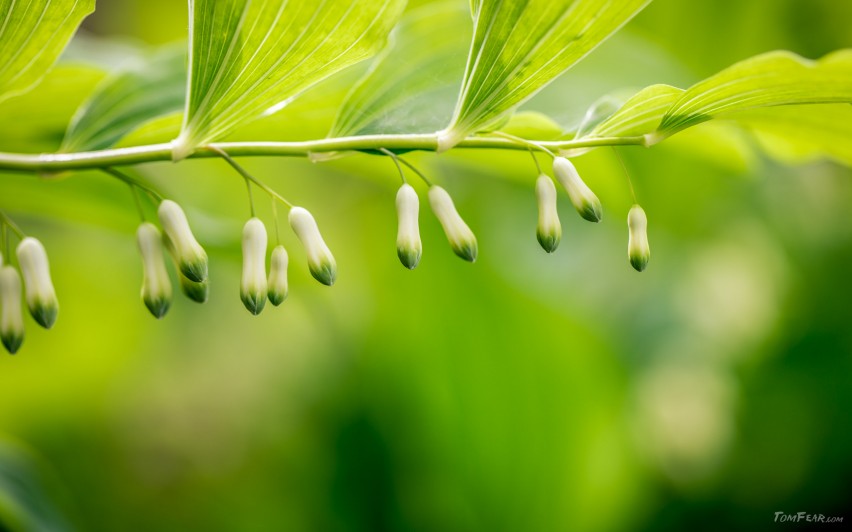 Posted on August 4th, 2014
Once upon a time, I was walking with small Bubu and then I saw this flower at the wayside. Wow, don't ask me what it is, I do not care, I'm only here to making photos and how ever I didn't had a camera with me.
So I afterwards went again with the right gear and took the flower with the style it should be. I was lying on the dirty floor, the right hand was holding a big diffusor, therefore the light will be more soften and with the other, the wrong hand, I tried to shoot a picture. This was really circumstantial, because I was also trying to look through the view finder.
I belief the farmer, were comes the way on his tractor, was thinking: "holy cow, there are really some madcaps out there…"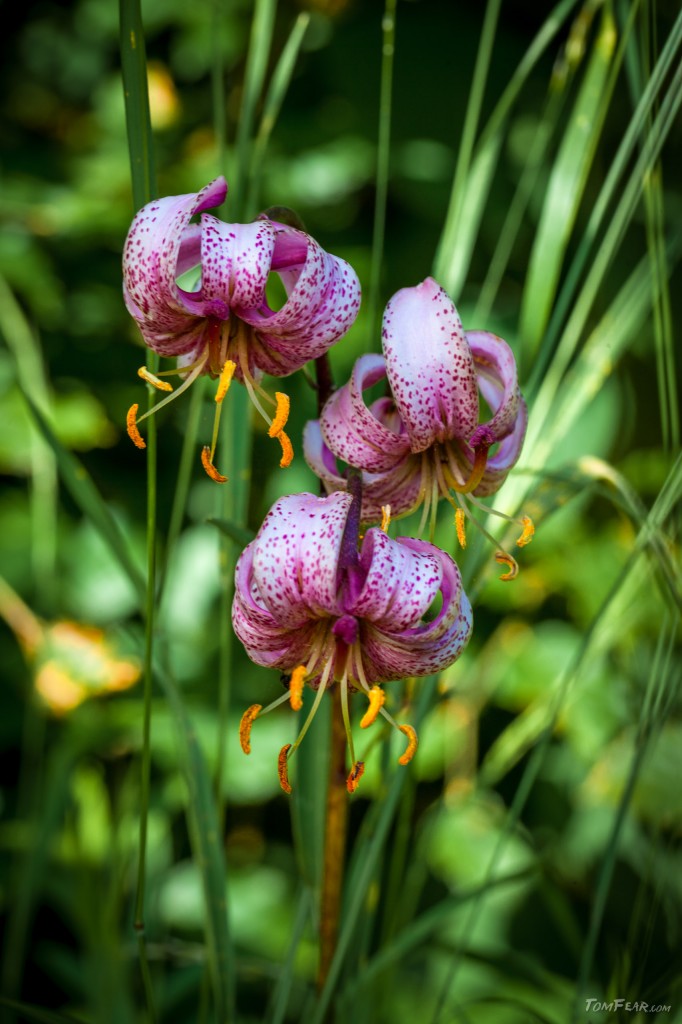 Posted on Juni 30th, 2014
Tody only a short post, I have to go in a hurry: THE MOUNTAIN'S CALLING!
But to the start of the week, I want you to five a flower and a butterfly on your way through the week. It schould give you a nice and a happy week.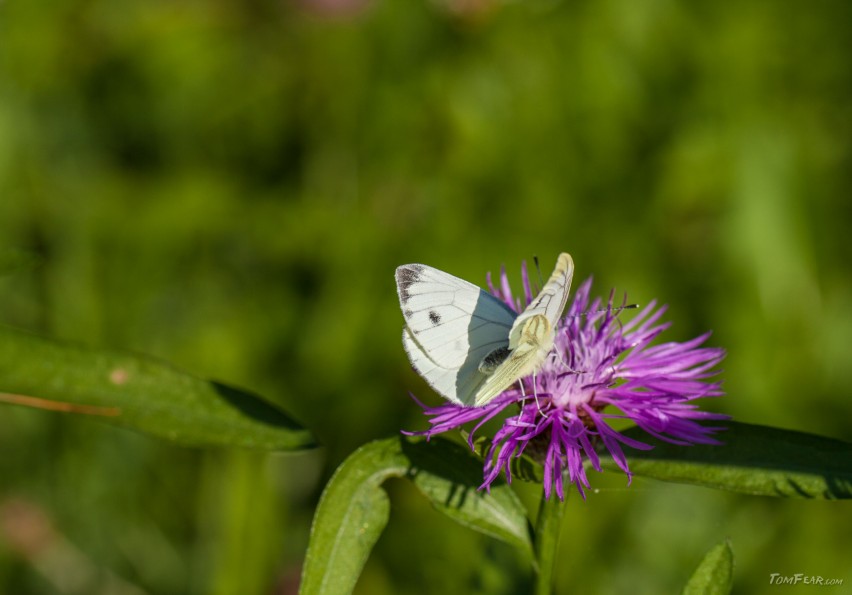 Posted on Juni 23rd, 2014
Today some pretty, red garden flowers. Isn't it beautiful such a cultivated garden, where flowers are blooming and everything is cute and pretty?
Well, it is definitely not my garden! My garden is looking like the copse in the jungle. Good there are other gardens, where I can take some photos.