Posted on Juni 16th, 2014
Another week has begun and again it's monday, a bloomy monday. I shoot this flower on my trip through Norway and I don't know what it is. The only thing I know, this little blossom, in fact it was only about 1cm in diameter, looked pretty to me and so I took a photo with my macro lens.
And now I wish all of you a nice and interesting week. From tomorrow on, I will show you, the whole week long, pictures from my Milky Way Adventure. If you are interested, stay tuned and read the full story on my homepage and enjoy the images.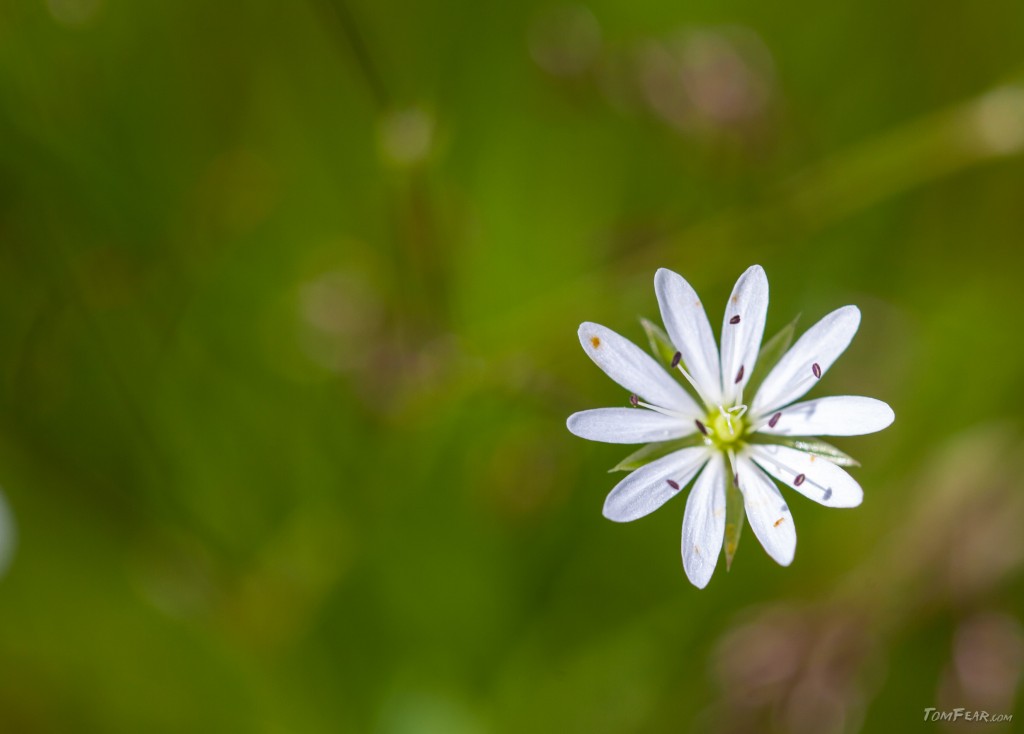 Posted on Juni 9th, 2014
Now, when the grain fields are getting more yellow and days are getting hotter, we can see them again. The nice color spots on the barley fields.
Grain until the horizon and lonely in the center there is a flower, a poppy. The color so strong, sometimes the camera has problem to catch it without pixel errors. And the petals so fragile I wonder why the wind is not blowing it away.
Take care to our nature, it is so awesome!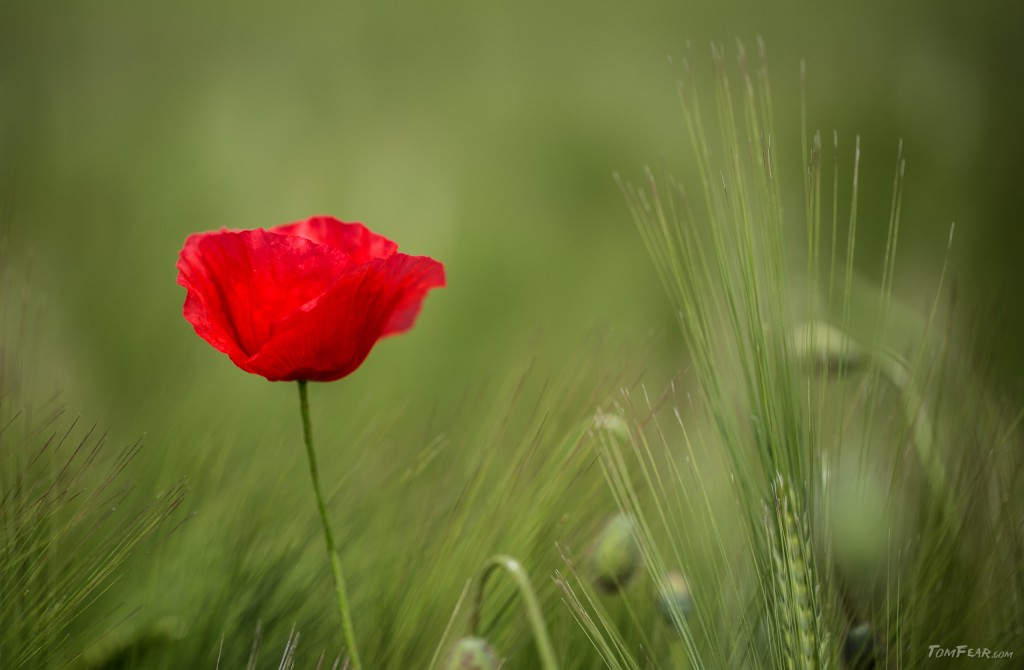 Posted on Juni 8th, 2014
They are nearly on every photo, even if you don't see them. You can do what you want, they likes to be photographed. If you try to shoot your dog, the dog is no more in the image but you can count on it, this animal is in focus. You don't know of whom I'm talking about? Insects!
So, to the other things on the image. There is also a mountain in the background and a thistle in the foreground, both where to big to erase it in photoshop…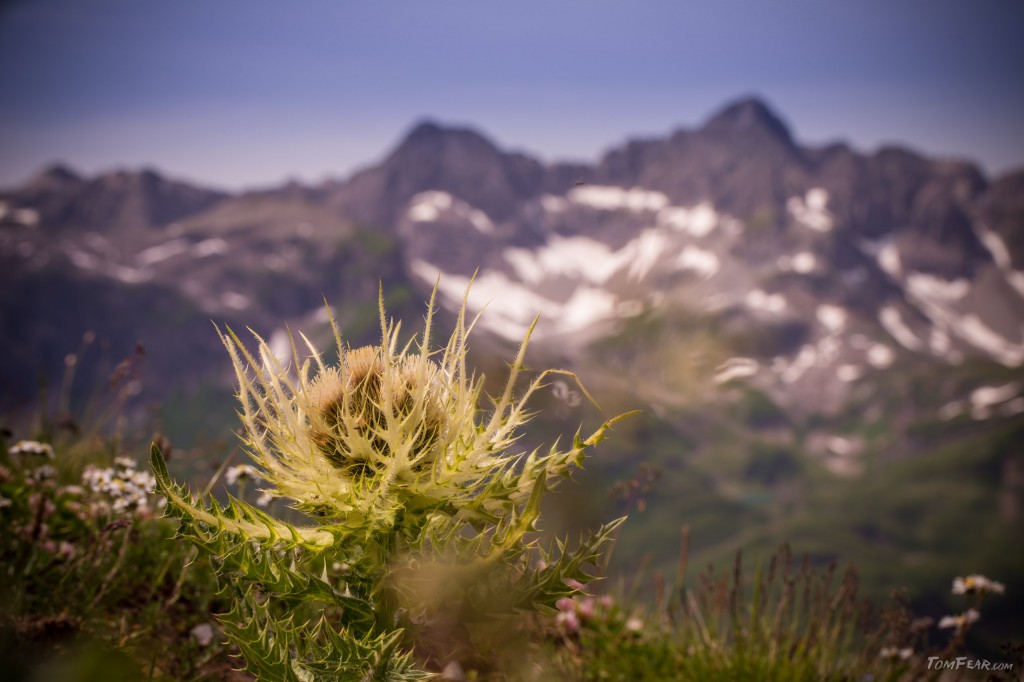 Posted on Juni 2nd, 2014
Today some colorful flowers for the begining week. The weather forecast is predicting the summer. Until the weekend it should be up to 30°C here in Switzerland. I hope I'm ready for such hot conditions, I'm still waiting for snow…
Time to realize, this train is already gone now. Therefore we hope now for a very beatiful summer!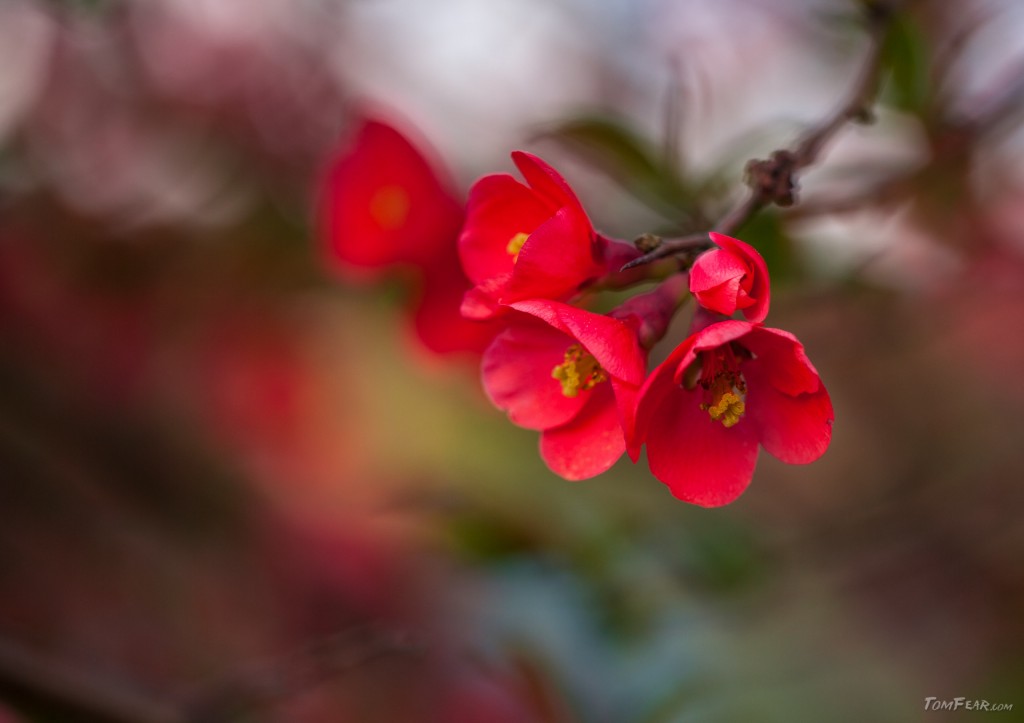 Posted on Mai 29th, 2014
I like the fluffy bumblebees. They are busy like bees and fluffy like Bubu, but I will not cuddle them. Who knows how fast they lift up their ass and stick the sting in my fingers. So I let them working and watch only through my camera. It's anyway difficult enough to catch this nervous and camera shy insects.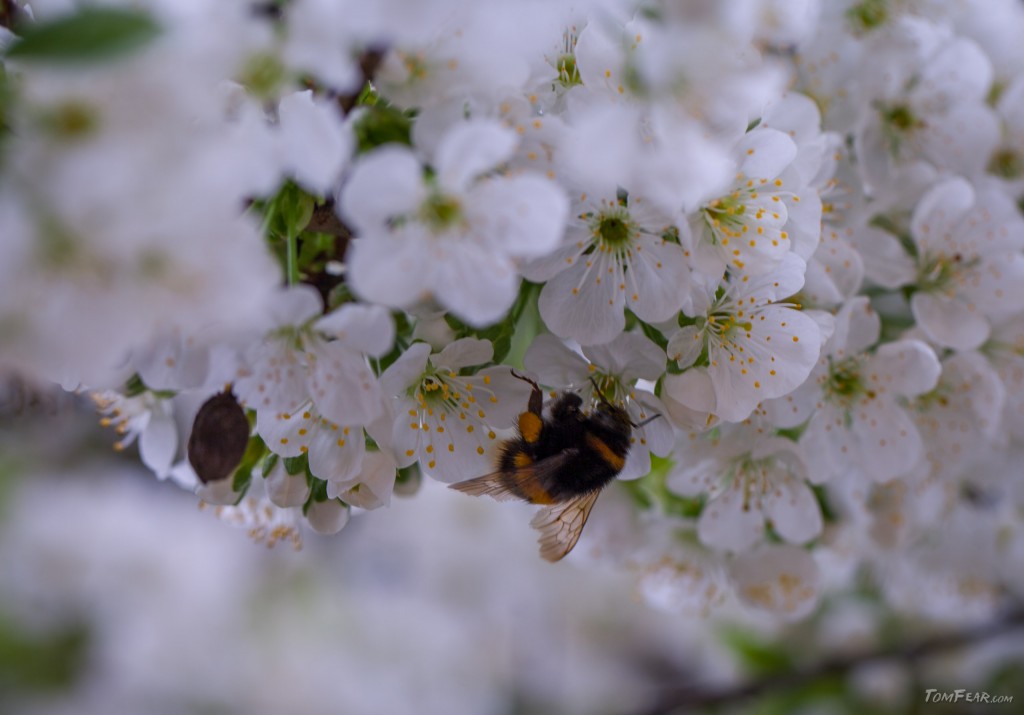 Posted on Mai 26th, 2014
This post is dedicated to all of you, like me, who is suffering under the pollution of this plants. It's the agressiv grass party. They think it is a good idea to use the air to transport very dangerous chemical materials.
We need clean air and therefore I founded a petition to stop this pollution. If we can collect enough signs, we can force a democratic decision, where all has to follow, yes!
It has to stop now! Vote for pollen free air!
By the way, this was a very tricky exposure and this are real grass pollen.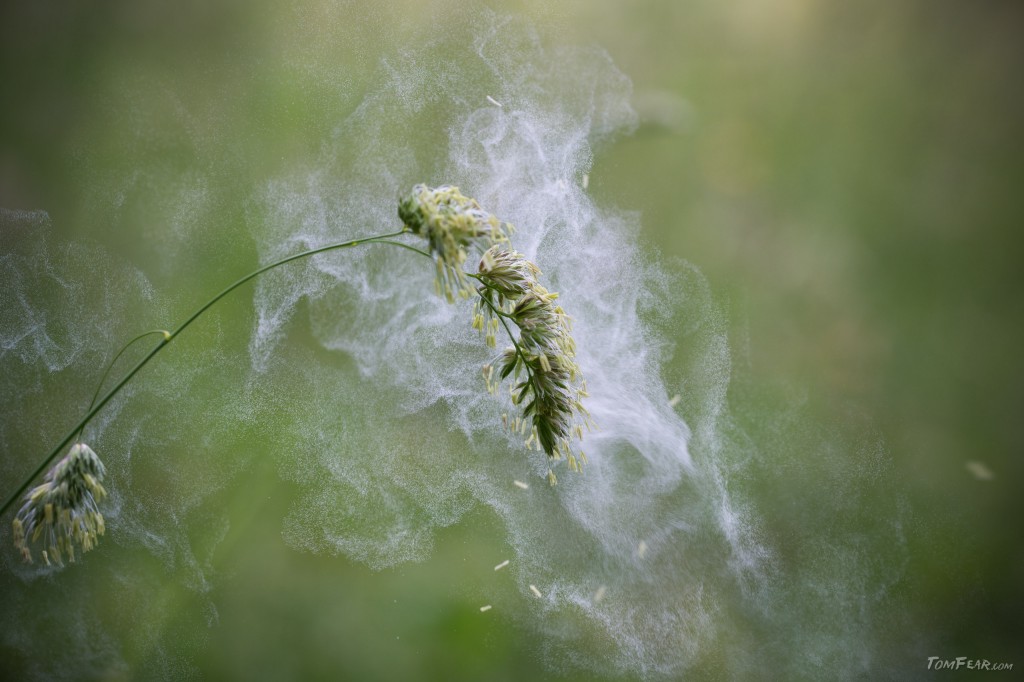 Posted on Mai 19th, 2014
Yeah, I know. A bloomy monday again. But hey, it's spring and everything is blooming, so why not share some spring feelings to you.
I hope I could made a pleasure to some of you by showing this nice little flower in the big grain field.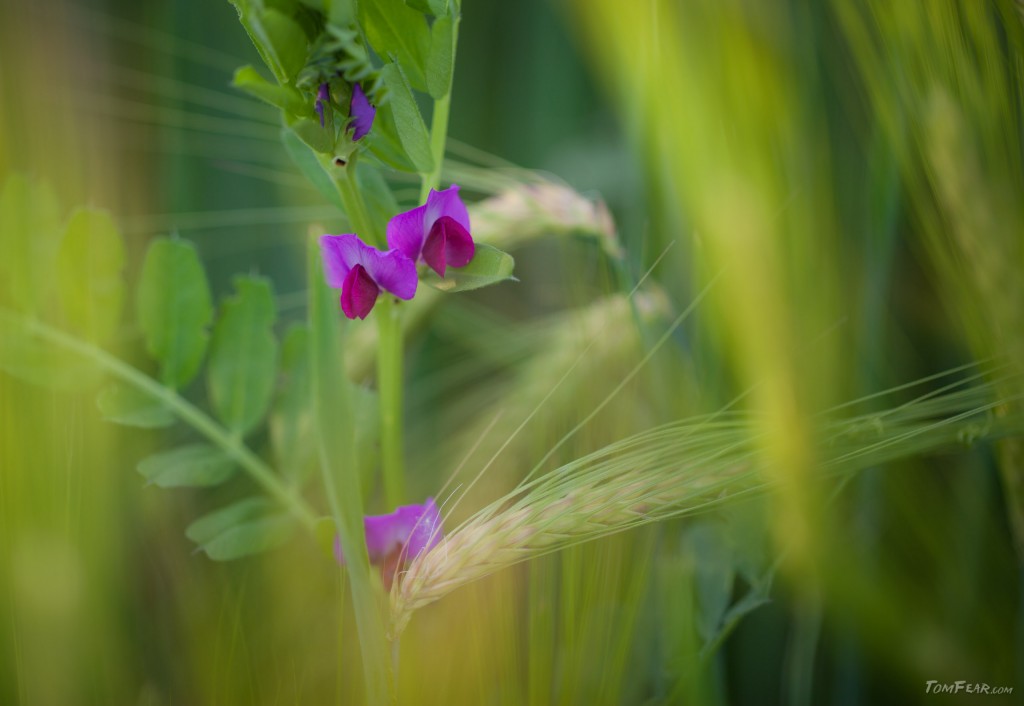 Posted on Mai 12th, 2014
After stressfull weekend I can show you some beautiful flowers. The Bleeding Hearts are blooming again.
I like the color contrast with the yellow flowers on the background. As everything is blooming I am preparing for the next attack of hay fever, when the grasses begin to bloom. Probably this year is it short but intense.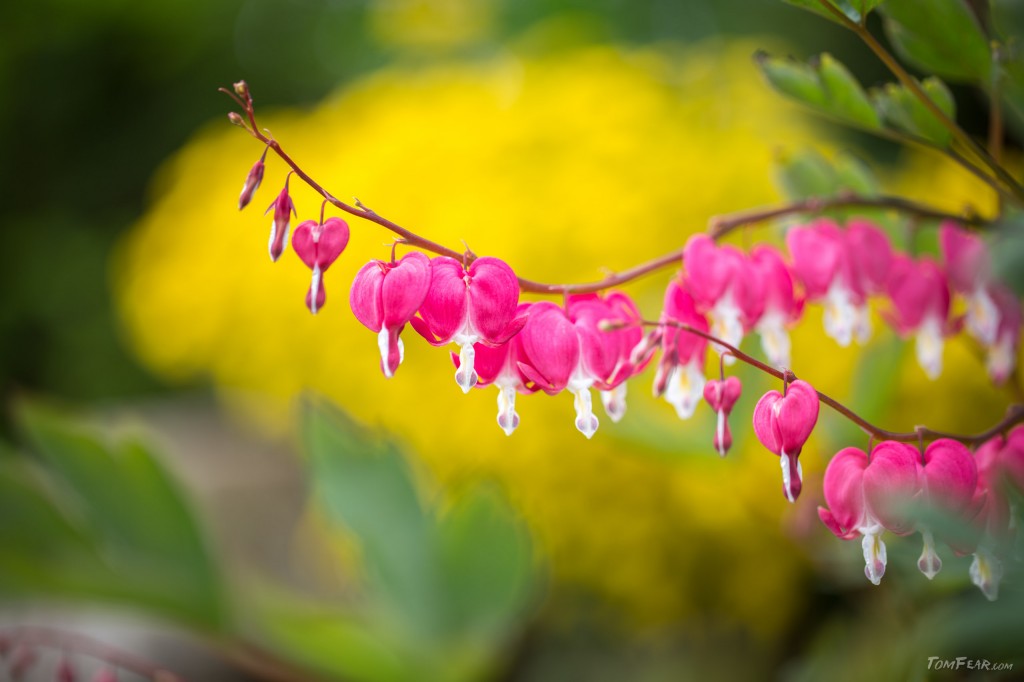 Posted on Mai 7th, 2014
On monday I was hoping we will get a sunny week, but the week was become more wet. And what is growing on wet conditions? Right, mushrooms!
Therefore I'm  presenting you these guys, which likes this wet weather conditions we have here. Meanwhile I'm waiting for better conditions to shoot more starscape images. The good thing is, the next weather change must be a turn to sunny days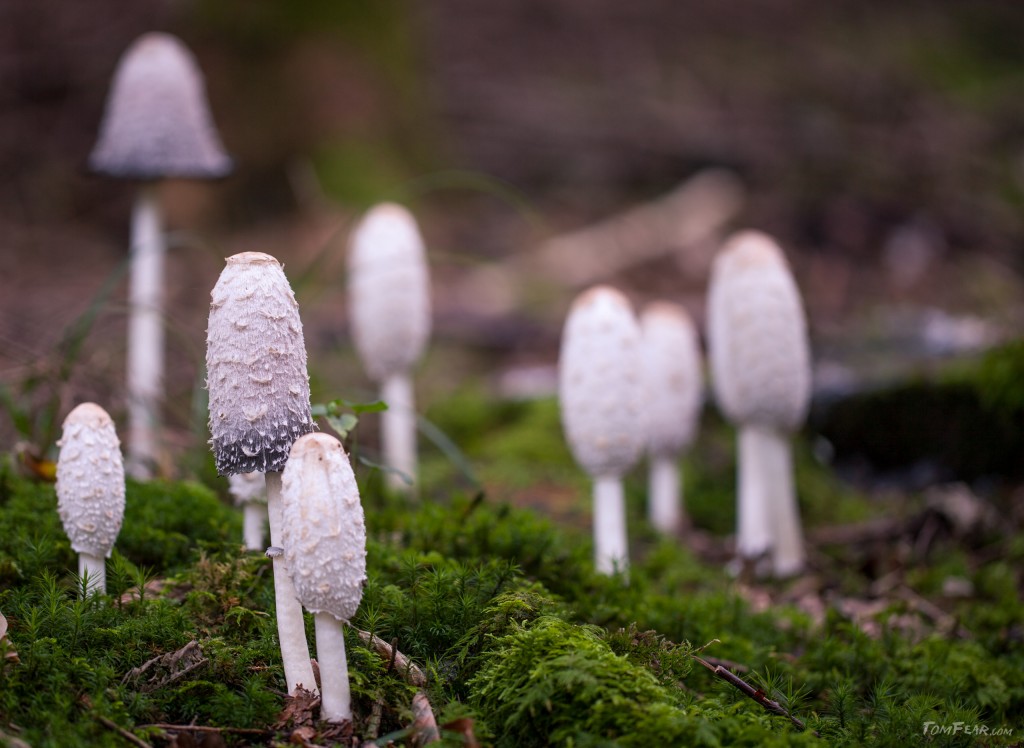 Posted on Mai 5th, 2014
Hello there, after such a beautiful monday, sunny and warm, I have to show a flower for good finish of this day.
I wish you all a nice week without stress and with a lot of sun.