Posted on Oktober 19th, 2013
In this summer I was hiking in Adelboden. Me an my dog enjoyed the lovely landscape in the mountains. It was partly cloudy and without the hdr technic, it would be difficult to get a nice sky. So I took 3 shots from +2EV to -2EV without a tripod. I used photomatix, photoshop and lightroom for the finish. Now I have an image where I can see all the clouds and the structure in the trees in the same way, I saw this by my eyes. I hope you enjoy this picture like I do.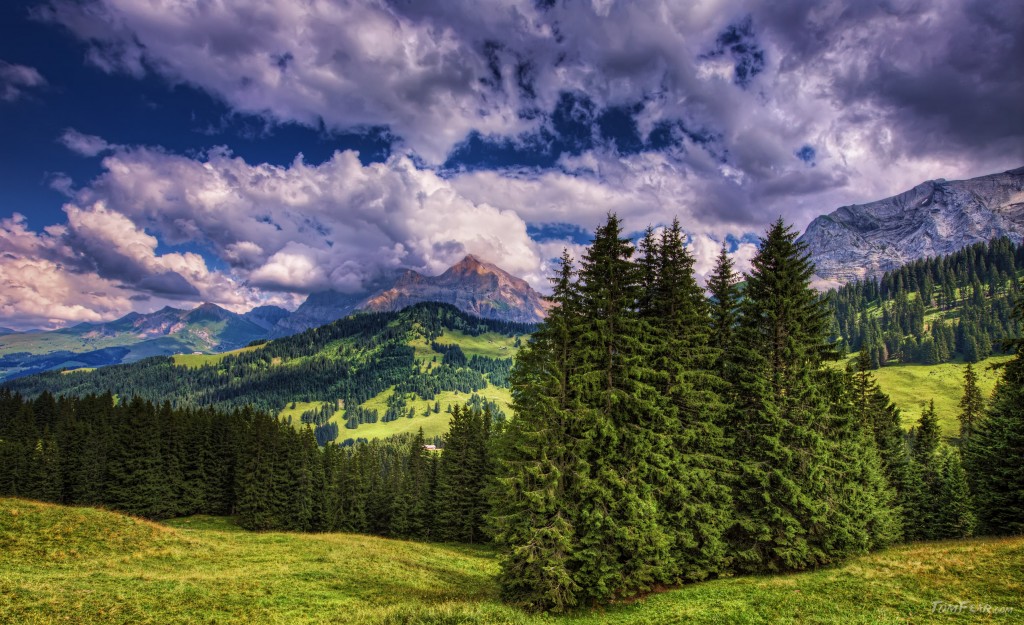 Posted on Oktober 18th, 2013
Short bevor the end of our journey through the USA, we stayed in New York. And I asked me, where is the best place to get a cool sunset image. So I decided to go up to the Rockefeller Center and take some awesome pictures.
I thought on this late hour shouldn't be so many people up there and when, only tourists with their point and shoot camaras. Okay I was wrong, when I was on the roof, there where the other guys with tripods and DSLRs, like the chickens on their sticks, side by side.
But I was lucky, all the photographers there are very friendly and we shared the space between us, talking about photographing and had a good time, while the sun was going down.
Unfortunately the sunset wasn't spectaculare.But the vista was spectaculare enough to take this beautiful shot of Manhatten with the Empire State Building.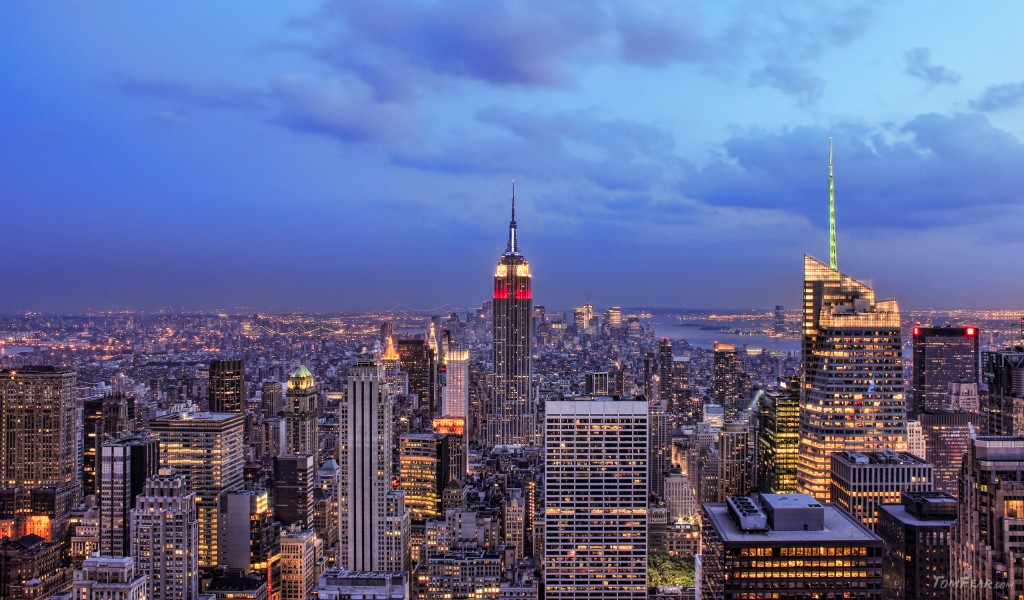 Posted on Oktober 17th, 2013
Two and a half year ago, after my new photo adventure just has begun, I took this shot. One of my first HDR image and I still like it. I used only Photomatix and some color correction in Lightroom.
Posted on Oktober 16th, 2013
During my journey thru the Yellowstone National Park, I saw this grazing buffalo. This poor guy must have a really hard day. Carrying around these lazy birds. Good for the birds, there was no ranger near, else they would be in heavy trouble …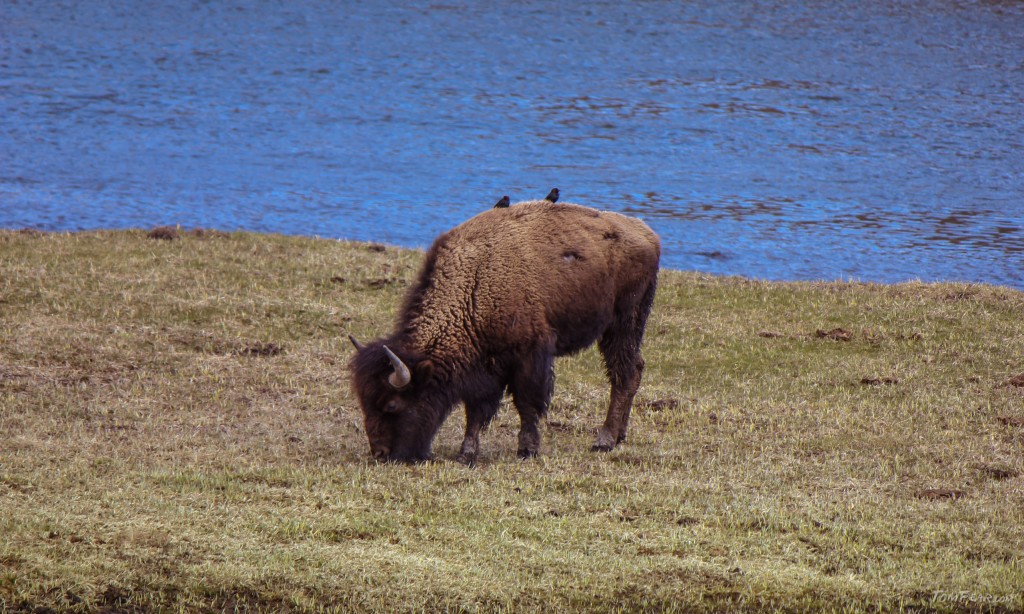 Posted on Oktober 15th, 2013
Last year afte a long night of pleiades watching, I was allready on my way home, down the hill. But than I had to stop again and pull out my camera and tripod to take this wunderfull image of the beginning day. You can see the moon, which was in fact only a crescent. But with the humidity it looks bigger and softer than it is. Also the bright star below the moon, which isn't a star it is our neighbour planet venus.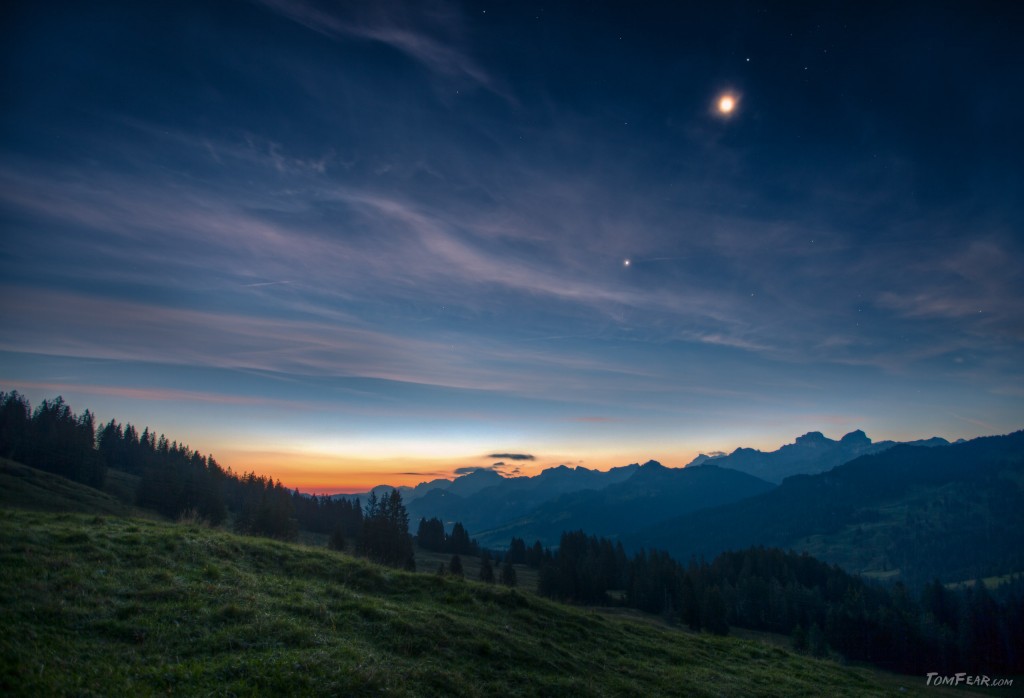 Posted on Oktober 14th, 2013
After dinner I needed a shooting session. So we decided to go to a nearly vista, where we can watch the sunset. We took the road up to the Mänziwilegg and walked a bit up the hill. My wife was not amused to wait so long time until the sun was down and the blue hour was painting the sky. But it was worthwhile.