Posted on Dezember 6th, 2015
After Bubu had pimped up his fur, we meet this guy.
It's not that common to find horses up on an alp and so we were a bit surprised to find a horse herd between cows and marmots.
And while we hiking along the trail, this young foal comes to meet us and watched us curious. Okay, I thought, if you watching me, then I will photographing you.
I tried to get a really near shot with my ultra wide angle lens, so I'll get this big mouth in front. But after a few shots, Bubu has to check what that interesting is which I'm looking for. The foal saw Bubu too and he was more interesting than the dump photographer. And short after, mama horse was also coming to keep us on distance to her child. So my portrait session was finished before it has started.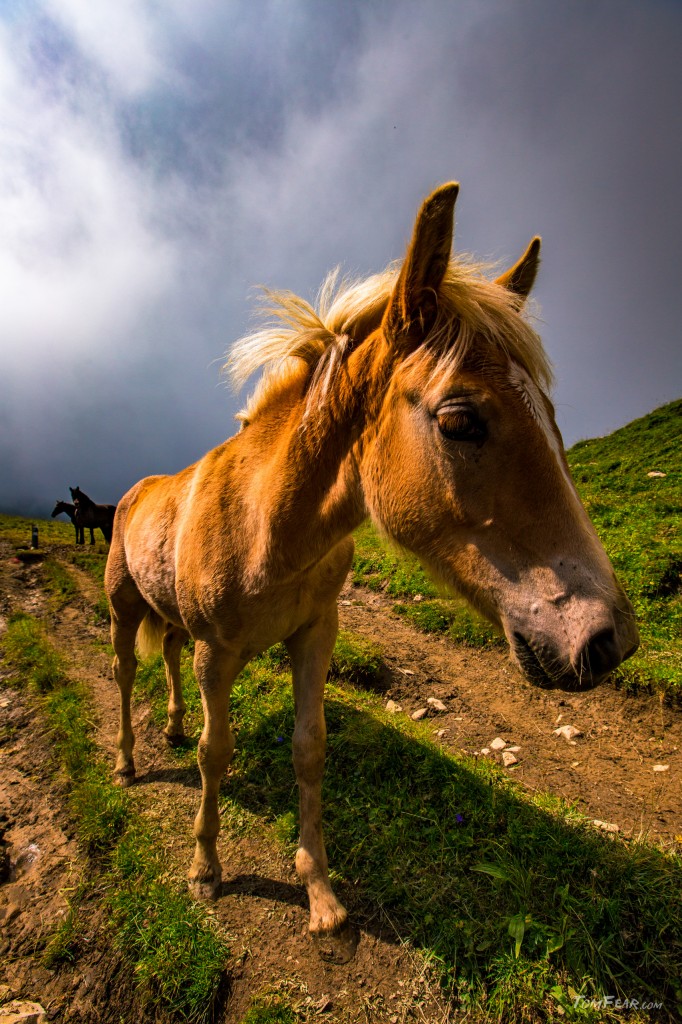 Posted on Juli 24th, 2014
The pony is searching the whole long day after the last foodable grass blades, to get something between the teeth. It is bitter cold and the floor is already partly covered with snow. But bravely is it amble around for the last bit of green.
Not even it can enjoy this stunning sunset, poor pony.
Good is there a barn behind me with fresh straw and hay…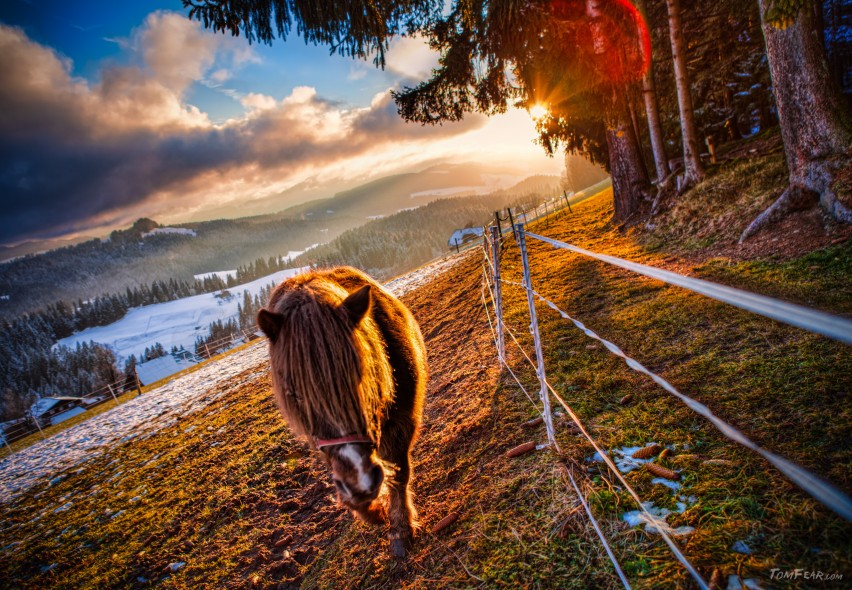 Posted on Juli 22nd, 2014
After a sad message yestersay, today something more enjoyable. The cow Zara only some minutes old and still looking a bit befuddled around.
Only a few moments earlier, she was fallen out of the mother cow to the floor. It needs some more minutes until it can, only with much help of the farmer's wife, stand up. And with lot more help, it tried always to suck on a piece of a string, it found the right place at the udder.