Posted on Dezember 7th, 2015
Why is Bubu looking so tired?
Well, can you see how steep the slope is? It was really steep and my little friend here, has nothing others in mind as, running to every marmot hole he can find. And they were not directly by the trail.
It was always the same routine, Bubu hears a whistle, his ears flaps outside, he gets a rigit look and a second later he was running downwards. And long time before he reached the hole, the rat was hidden and laughing it ass off. After he reached the first hole, Bubu saw another marmot and started again to the second hole. And this goes on and on and on.
I thought either Bubu gets an heart attack or I can carry him down to the valley, because he is finished. But luckily Bubu masterd the whole way until we were back again by the car, where he unloaded his dirt filled fur in my cars trunk.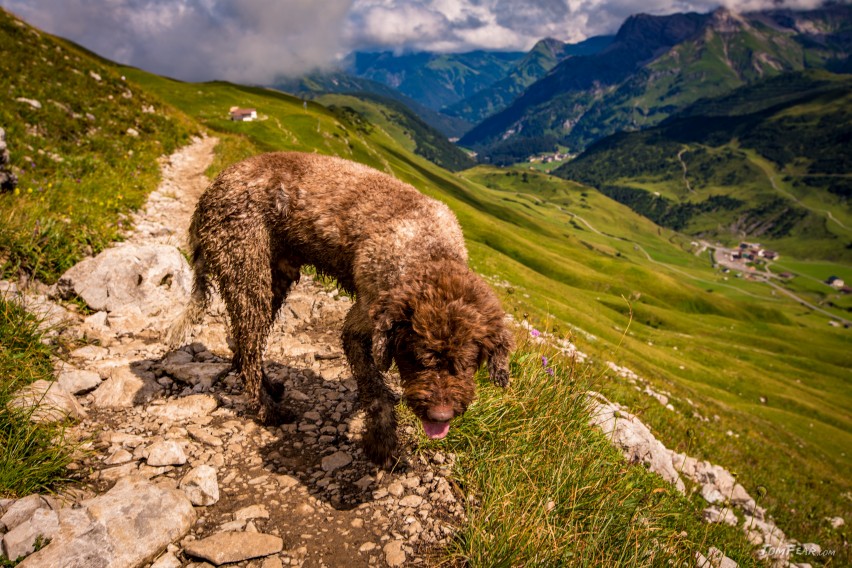 Posted on Dezember 4th, 2015
Watch our hero! And he is so proud about his work.
As I promised you, this is what happens, if Bubu finds a mud hole. Because he likes to take a bath, he's entering every larger puddle. Bad things can happen, if the puddle contains more mud than water.
And I can tell you, even two hours later, the mud layer was still there and the trunk of my car was also a dirt pool. At the end, after I was back in the hotel room, I take off my cloths, put Bubu in the bath tube and spend him a good shower. The strange thing is, outside he's looking for every pond and couldn't get enough, but at home he hates to get wet and you have to a fight for every paw.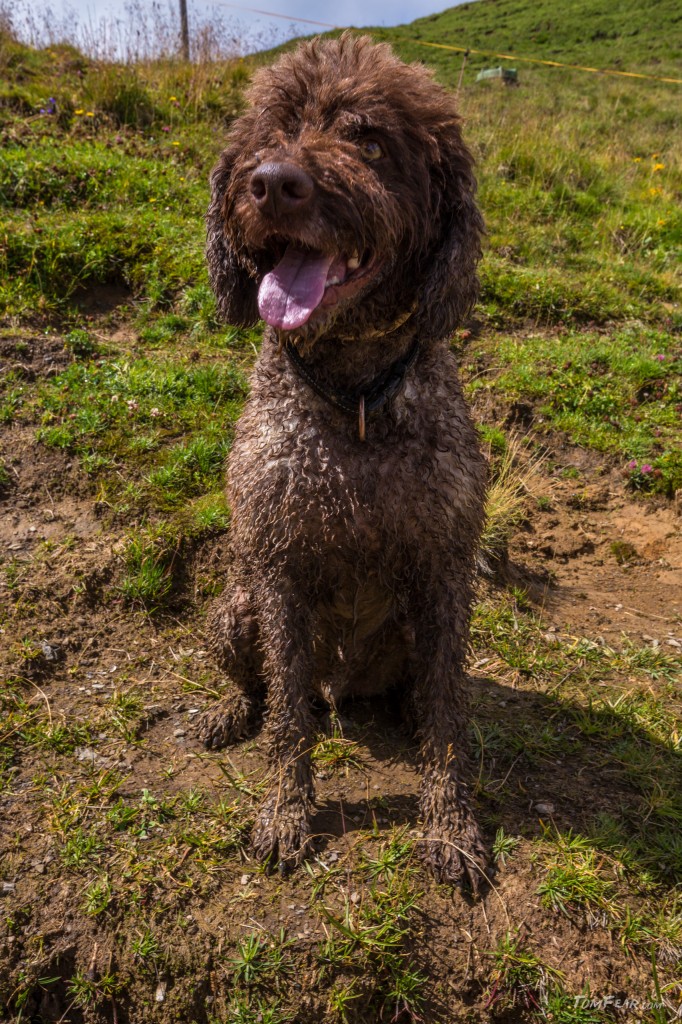 Posted on Oktober 7th, 2015
This year we had a hot and fabulous summer here in Switzerland.
After the bad summers the last two years, this summer was superb and warm. For some of us maybe too warm, especially the furry guys had a warm time. But sometimes it was their own blame, nobody tells them to run around while the sun is burning on their fur, this means you Bubu!
Now it's autumn and we will see, how beautiful this season will be.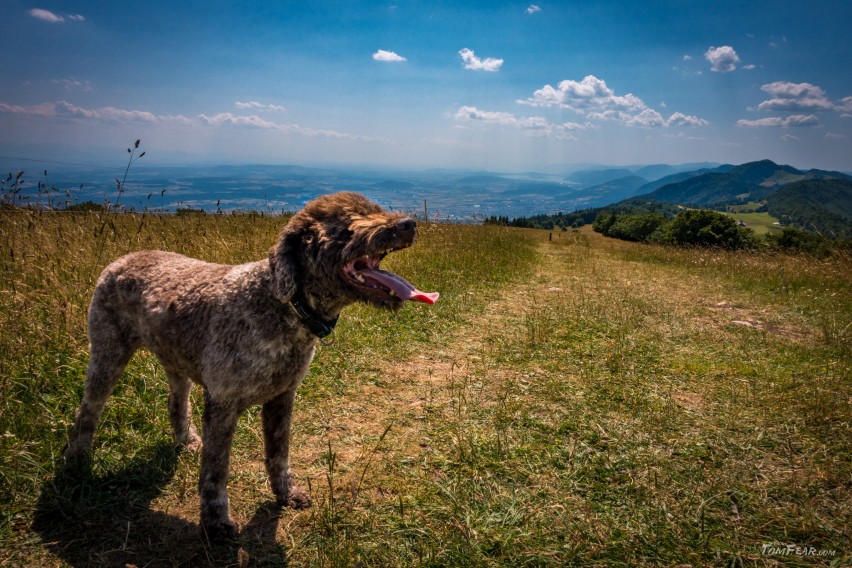 Posted on Juni 24th, 2014
I didn't know how cool my buddy Bubu is! But hey, he's absolutely the chief. He is so cool, that he needs a hoody. But … yes but if he hear a bang from somewhere, and even it is miles away. Then he is a really small dog and he is hiding in the shower or he's leaning on me with big eyes.
Yup, little Bubu, is he sweet, isn't he?