Posted on Dezember 20th, 2013
Were you ever disappointed by the result of a shoot with your camera? You know exactly, you saw by your eyes this beautiful colors of a sunset and then at home looking on your image and what is this? It looks so boring, no colors bad contrast and so on, although you are using a modern DSLR?
Maybe you should shoot RAW!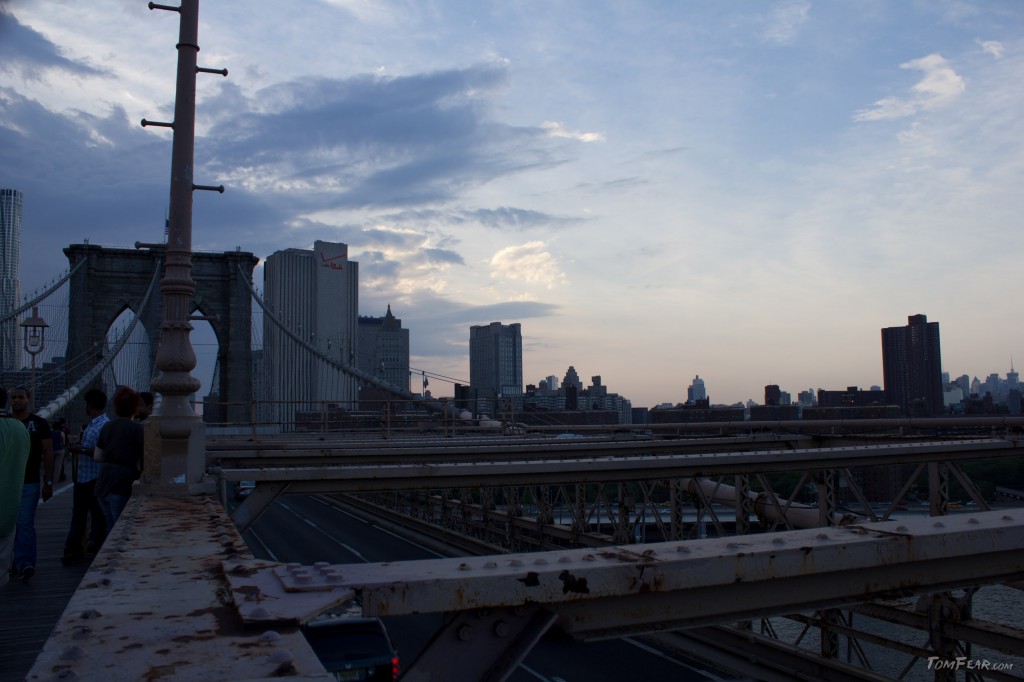 Watch at the image above, do you think I shoot this image because the sky was looking grey in grey? No, but after I watched the image, it looks like this. It's the original shot without any changes. But good for me, I shoot in RAW, okay better I had shoot a bracket series in RAW but this was in the beginning of my DSLR career, now I knows it better.
But back to this image; it's RAW and this means you can develope it, like in the early days of photography you had to develope the film.
And why should you do this? You need to know how digital images works, same like your monitor you are reading this article. Every image point, called pixel, is a tripple of the three main colors: red, green and blue. And each of it has 8 Bit for luminance. So you can build 256 shades of red, green or blue and in combination you got the immens count of more than 16 millions possible colors!
Hey that sounds great! But no, not really. Watch the sky, there are mainly blue colors and how many blue shades you've got? Only 256 and this is not enough to build up the high dynamic range of the real world!
But you are lucky, cause there is RAW! In a RAW-image you've got not 8-bit colors, you've got 14-bit colors. Hmm you think, that's not alot more than 8-bit – uh you are wrong! 8-bit means 256 shades but 14-bit means 16384 shades, per color! And this gives you a total of 4'398'046'511'104 possible colors! Now you can say: WOW, THIS ARE A LOT OF COLORS!
Unfortunately, neither your monitor nor your printer can show this bunch of colors and shades. But with the help of modern software like Lightroom, you can trim the shades in the visible part and you can bring back all the structures and colors you have missed in your photos, IF you shoot in RAW!
If you have any questions, feel free to ask me, I know this is a complex issue.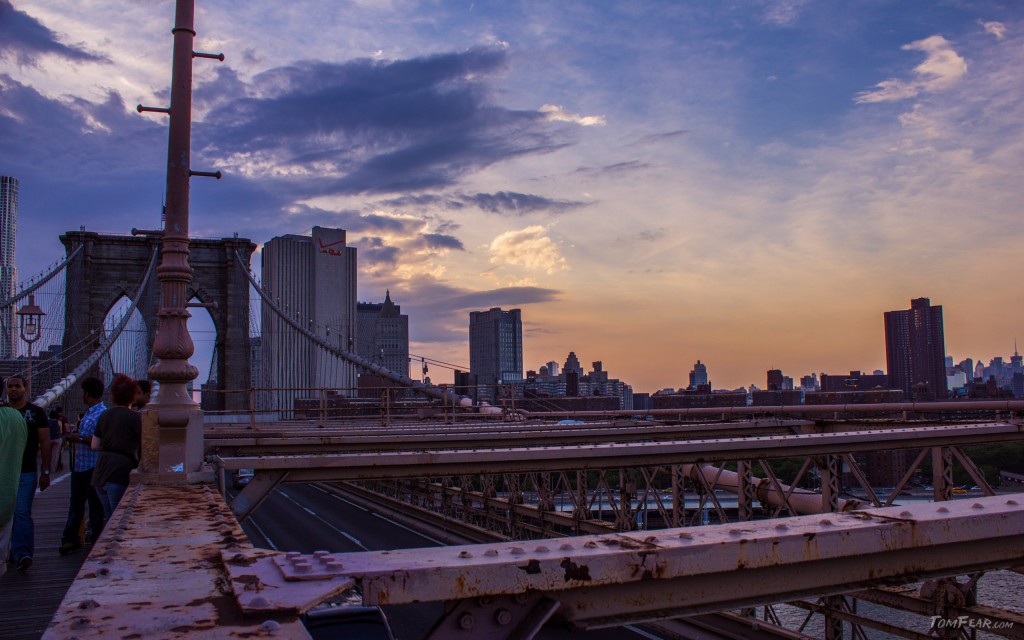 Posted on Dezember 19th, 2013
The mountain you can see here, is the neighbour of the famous Eiger. If you would watch to the right, you could see the mighty Eiger Northface. But on this image we see the nearly 3000m high ridge of the Hörnli, I can not translate this very swisslike name. Anyway, I like this image as a combination of forest, alp and high mountains.
Like the most of my images, it is an HDR of 3 shots with 2EV steps.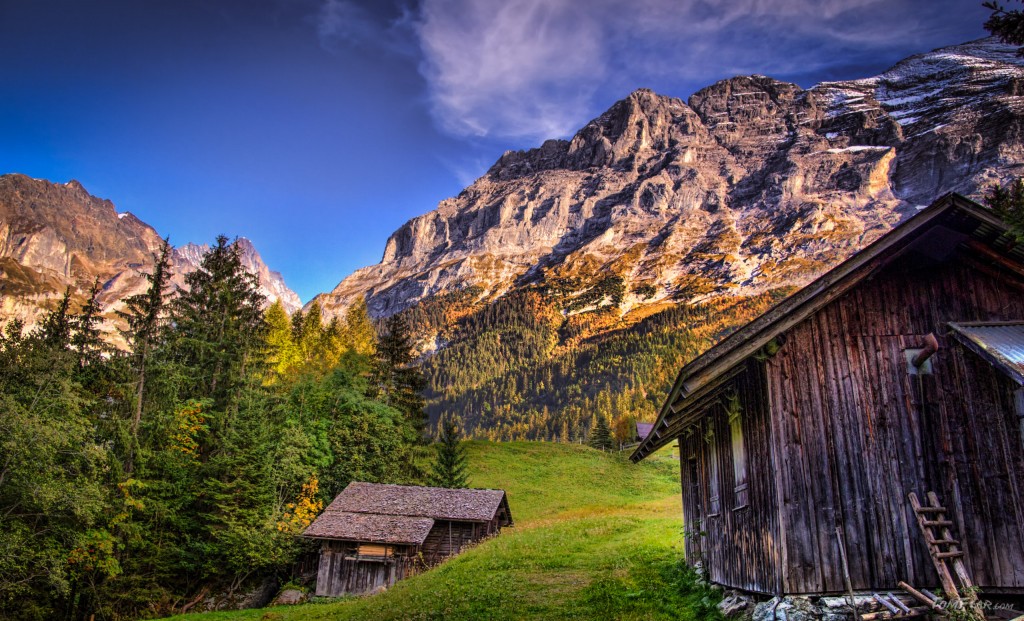 Posted on Dezember 18th, 2013
Yet another photo for the cold winter. And think of it: in 90 days it's spring again!
I found this tiny little wild strawberry at the edge of the forest. It was so small that I needed the macro lens, only 4mm in diameter. Because the of the evening light, I used f2.8, but I had so a small DOF, only the front of the berry was in focus. Good I had allready heard of a technique called "focus stacking". I was lying in the grass and tried to hold the camera as calm as possible, cause you know: when you need a tripod, you don't have one. And I made six or seven shots while i turned slowly at the focus ring to set the focal point bit by bit away from me.
Back at home, I processed the images with the Zerene Stacker and é voila; a strawberry in focus from near to far. This is cool, isn't it? I like the modern time with digital imaging. You've got so much geeky stuff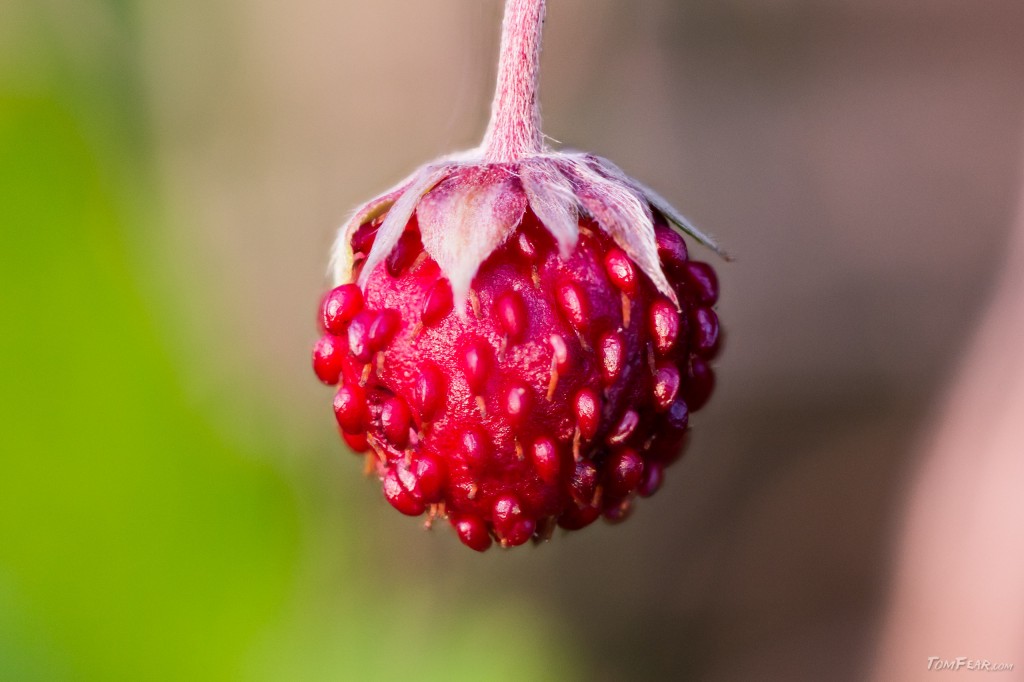 Posted on Dezember 17th, 2013
On our trip to Vienna, we visited the Peter's Church near the Stephansdom, maybe you saw my image of the dome some weeks ago. In contrast to the dome, this church is heavy loaded with gold and paintings in the baroque style. So I think in this case I can use a lot of colors and contrast to underlining the baroque style.
I made this image from three bracket series of three images each. I used this technique for emptying the church of the tourists. Put your cam on a tripod, shoot the first series and wait, until the people has moved. At the end you can rubber out the people and you have an empty church.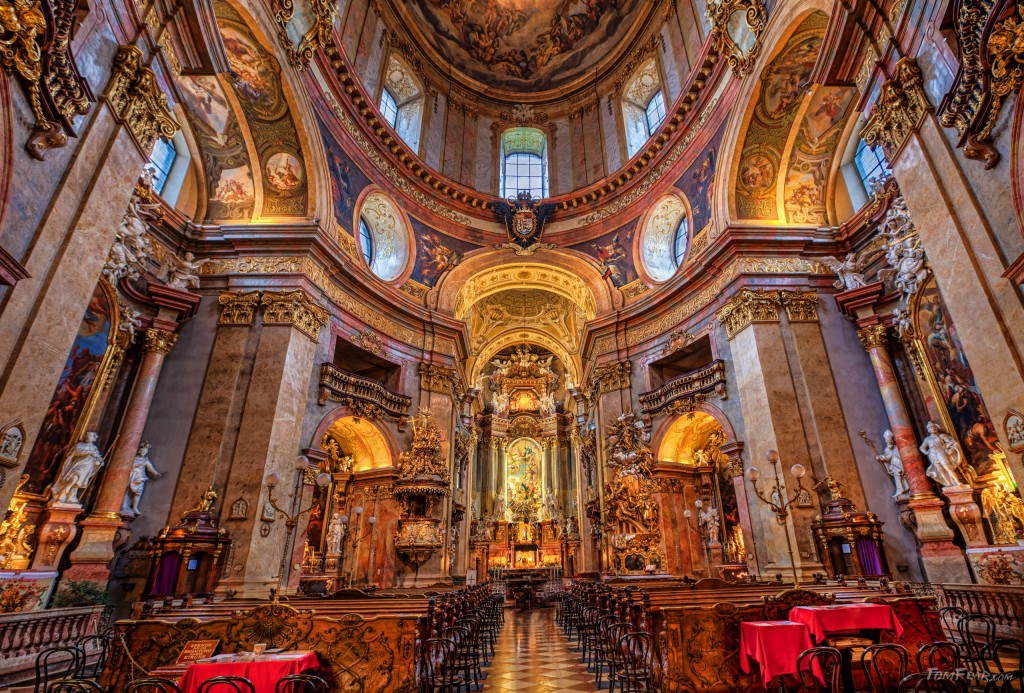 Posted on Dezember 16th, 2013
After several days of fog and the interesting color combination of grey in grey, I need more vivid colors in my life. These flowers are for all of us to bring some pleasure in our life and maybe it makes this week more colorful and diverting.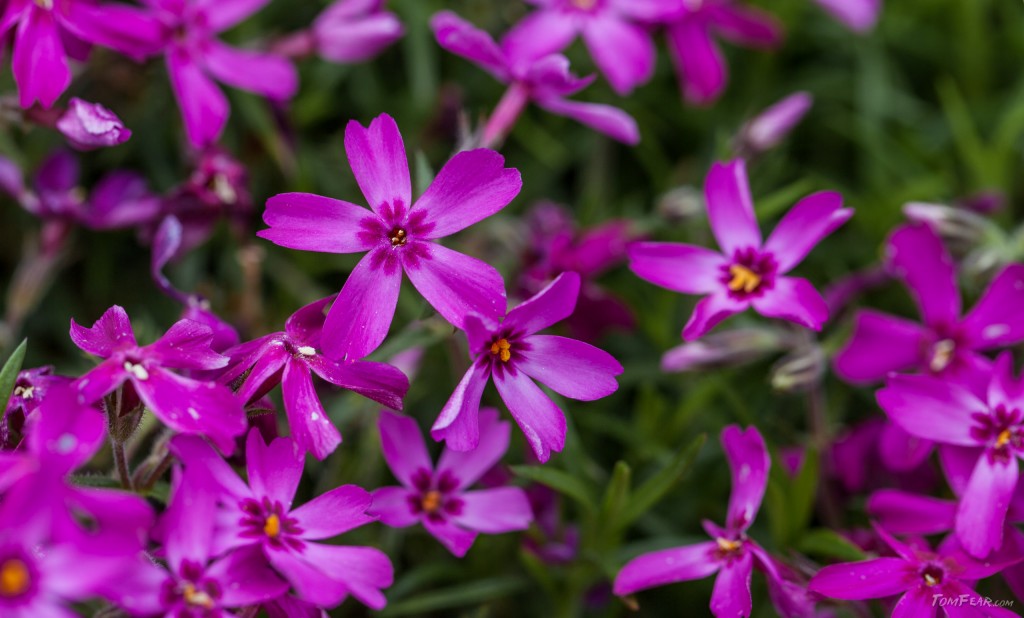 Posted on Dezember 15th, 2013
We had not to much luck on our last journey through norway. The most time it was cloudy and often rainy too. We were allready on our way back down from middle of norway to the south. On this day it rains like hell. It was so strong, that 10m to the car with an umbrella, was enough to sucked me full of water. And I also get wet feets, which I hates especially. So I was driving the car in my socks, that my shoes can dry, hmpf. It was raining and raining and more raining. At the most planned stops, we didn't halt, because it was to wet outside the car. But then after a narrow curve, we had a beautiful sight over a plateau and the sun came through the clouds and showed us a spectacular vista.
This shot was taken by a bracked series of 3 images with 2EV space. Maybe the post processing is a bit overdosed, but it hits the mood better.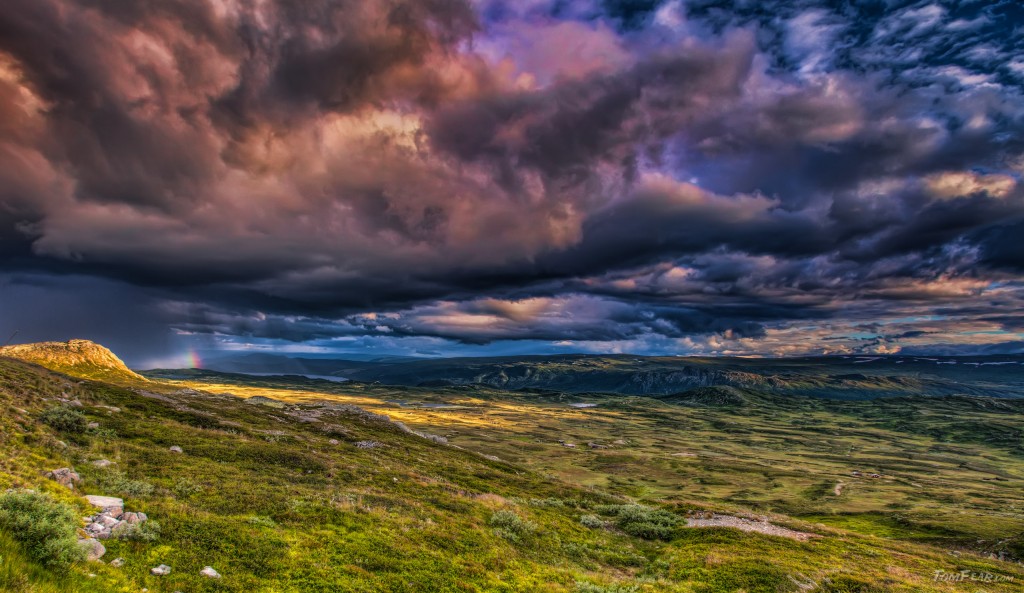 Posted on Dezember 14th, 2013
Everytime when we are visiting my parents-in-law in the Emmental, it itchs in my feets to go for a night walk in the near Bernes alps. At this time I was studying the maps and photos on the internet and decided my for the Jaunpass. Not to far and I can drive by car and do my shots directly near the street, cool and easy. That was wrong! As I was up there driving over the pass, see nothing than forrest, driving back to the pass and see nothing at all. Good for me, there were some people in front of a club. I ask them, where I can get some view of the alps? They told me, I should drive on the road left hand, as far I can go. After driving between some cow meadows, the street ends in the nowhere.
Okay, I thought to me, go out snap the Backpack and go for a walk. Then I walked I while until I saw a directory. One goes to a Baederhorn and the other goes to place called alp views or something like that. As I didn't wan't to climb a mountain, I decided to take the other way to the vista. After walking through a forrest and crossing some meadows I ends by an alpine cabin without any special view. It was a moonless night and I couldn't see to much of the landscape. I took some shots with 6400ISO to see, what I don't see. But there was nothing to see at all.
Damn, I told to me, this was definitly the wrong way. Disappointed walking back to where I come from. Near a place with a farm, called Baederalp, I saw some other guys with head lights walking precisely the other way I didn't took. Well now it was to late to go for another hour walking, because the sun will coming up in a few moments. I build up my tripod in the middle of a meadow. Some cows were looking strange and one of them was trying to eat my backpack. But after the cows were gone, I could take some shots of the morning glow at the horizon. And wow! It was not the mountain image I would take but I got a really nice shot by the early sunrise.
One year later, I took the right way up to the Baederhorn, but this is another story, which I tell you another time.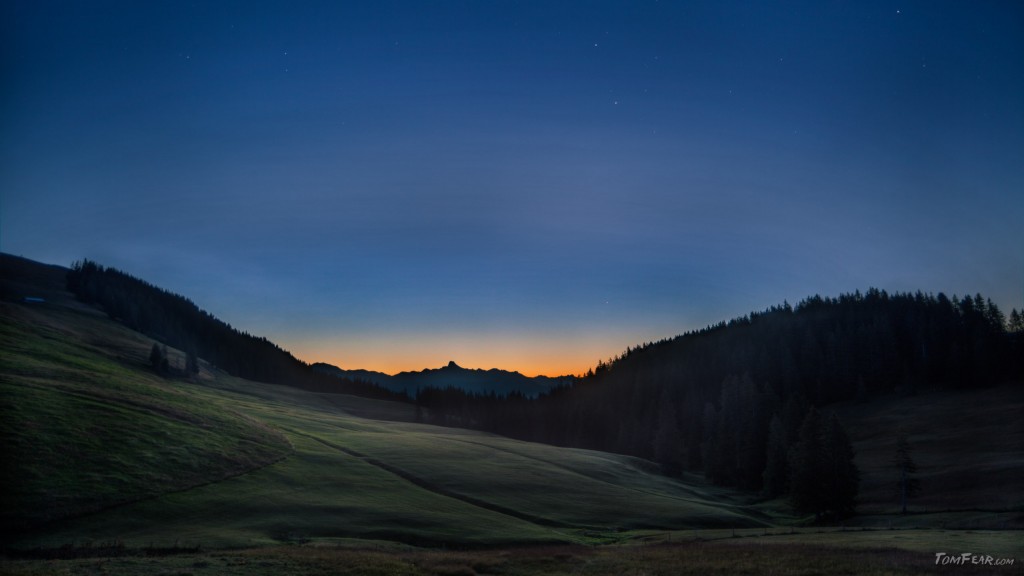 Posted on Dezember 13th, 2013
This is the best view you can get of the famous Eiger Northface. Normally you'll need two days to climb this wall up to to peak. But there are some buddies, which take this hard piece of stone under three hours. These guys are real climbing machines, indeed!
I took this shot with my older 60D some years ago, while we spend a longer weekend in Grindelwald. I d0n't know what kind of mountain hiking I will do here, when I stay next time in this area, as you know, I have go allways higher and farther than the last time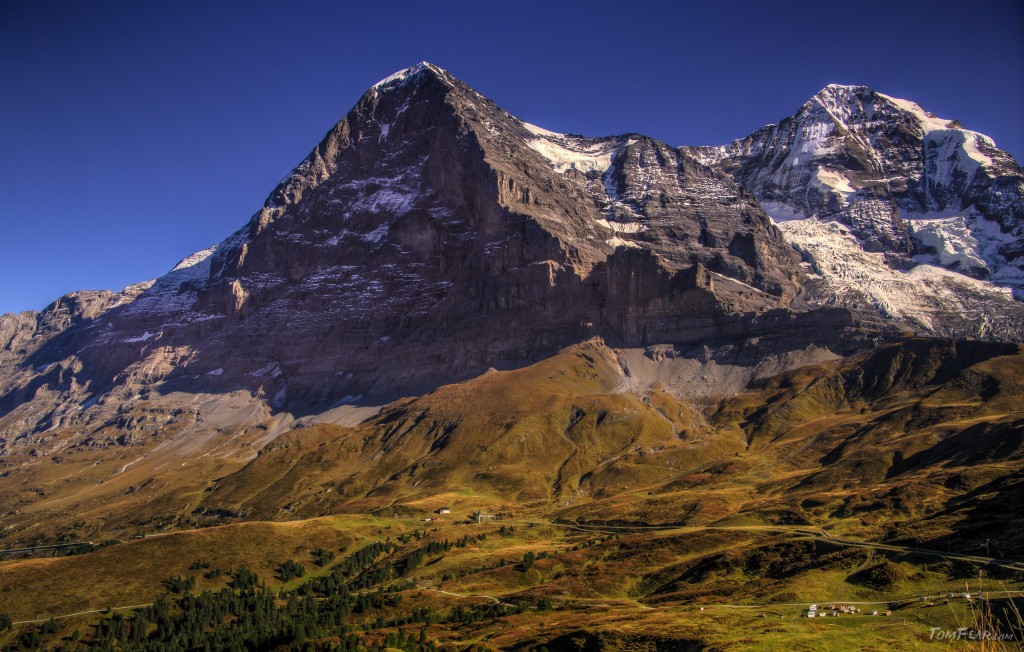 Posted on Dezember 12th, 2013
After a hard upwardly walking, we reached the peak of the Selun about two o'clock in the morning. The right time to get some starscapes. After several hours of photographing, we saw the first glow at the horizon. But until the sun was coming up on the horizon, we had to wait longer than we thought. And the climate was harsh, a cold wind was blowing over the peak. Our patience was rewarded, when the sun was shining over the peaks and bathed the landscape in warm golden colors.
Then we packed our gear together and going down to our long way home, after a more longer night. This image was taken by a bracket series of three with 2EV.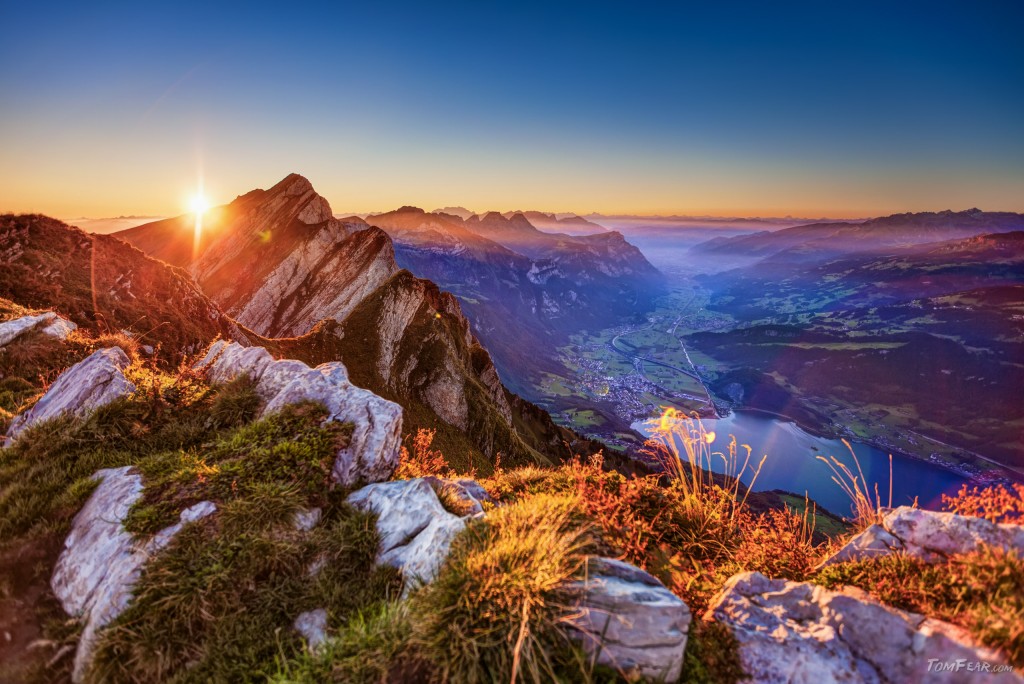 Posted on Dezember 11th, 2013
I took this shot from nearly the same point like I did the summer picture of the Saentis. But this time it was much colder than a half year before. While I was lying in the snow and took this shot, which in fact are eight shots, my friend Andreas took this image of me. It was so awesome to see the light of the rising moon was wandering over the landscape, while it gets brighter and brighter. This is allways a wonderfull destination to get such beautyful pictures, not only by night.