Posted on August 8th, 2014
My friend Sven, was a few days before at  a training camp up on the Melchsee-Frutt. He guessed, it could be worth it to stay there for a night to photograph some images.
I was boring, my indexfinger was itching and the weather was right perfectly. Therefore we drove for a short stop over nigh,t up to this place and shooted the whole night long. I have rented two additional lenses, the 17mm TS and the 14mm f/2.8 from Canon.
I have to say, both lenses are really great, extremly sharp and both had nearly no coma. Especially the TS lens I would like to have by my own, if this lens is not so unbelievable heavy. And who wants to hauling more weight up to the mountains? But you have also to learn to use this lens. Because, if you are looking closely to the image, then you can see that the stars at the upper part are not perfectly sharp. After some meditating, I found the reason why this happend. The lens was a little bit tilted, but in the darkness and on the small camera screen I didn't notice it, how silly…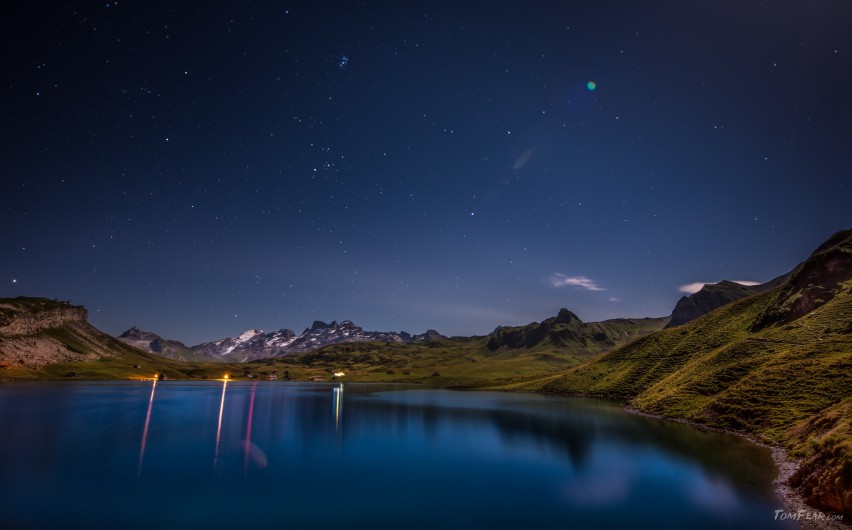 Posted on August 5th, 2014
I see it coming, thick clouds at the sky above me and at the horizon bright blue. It was bound to happen, when the sun is appearing again at the horizon and the whole blaze of color bangs it under the cloud cover.
This shot is a single shot and not an HDR bracket series, like I do it otherwise. The sky was really that colorful and the only utility I used, was a speedlight to brighten up the apple blossoms in the foreground. There are sometimes such spectaculare sunsets, really!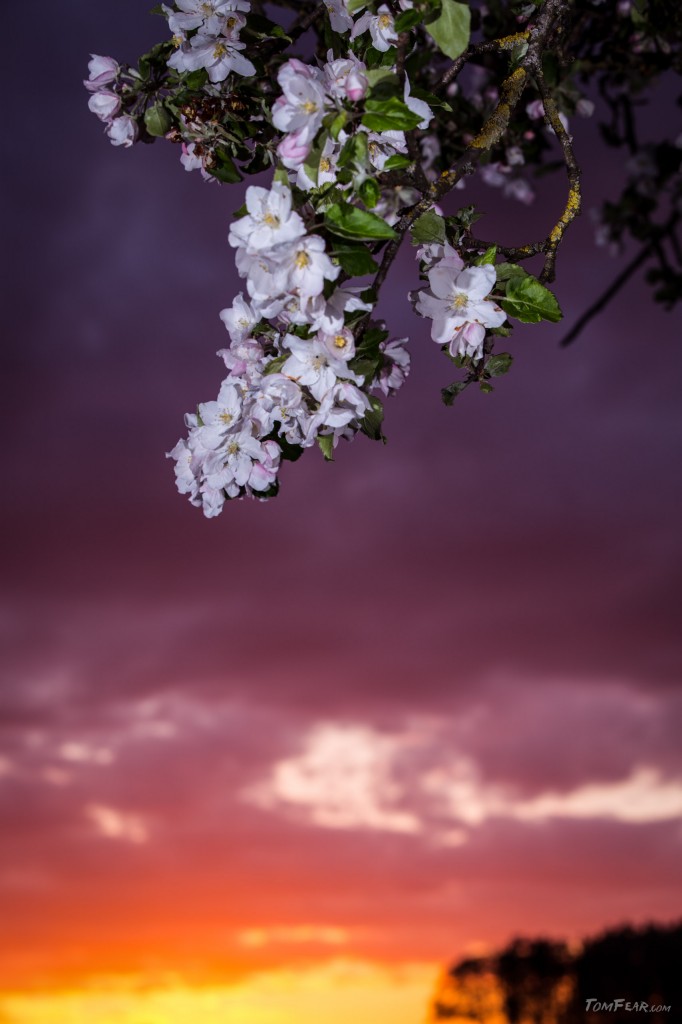 Posted on August 4th, 2014
Once upon a time, I was walking with small Bubu and then I saw this flower at the wayside. Wow, don't ask me what it is, I do not care, I'm only here to making photos and how ever I didn't had a camera with me.
So I afterwards went again with the right gear and took the flower with the style it should be. I was lying on the dirty floor, the right hand was holding a big diffusor, therefore the light will be more soften and with the other, the wrong hand, I tried to shoot a picture. This was really circumstantial, because I was also trying to look through the view finder.
I belief the farmer, were comes the way on his tractor, was thinking: "holy cow, there are really some madcaps out there…"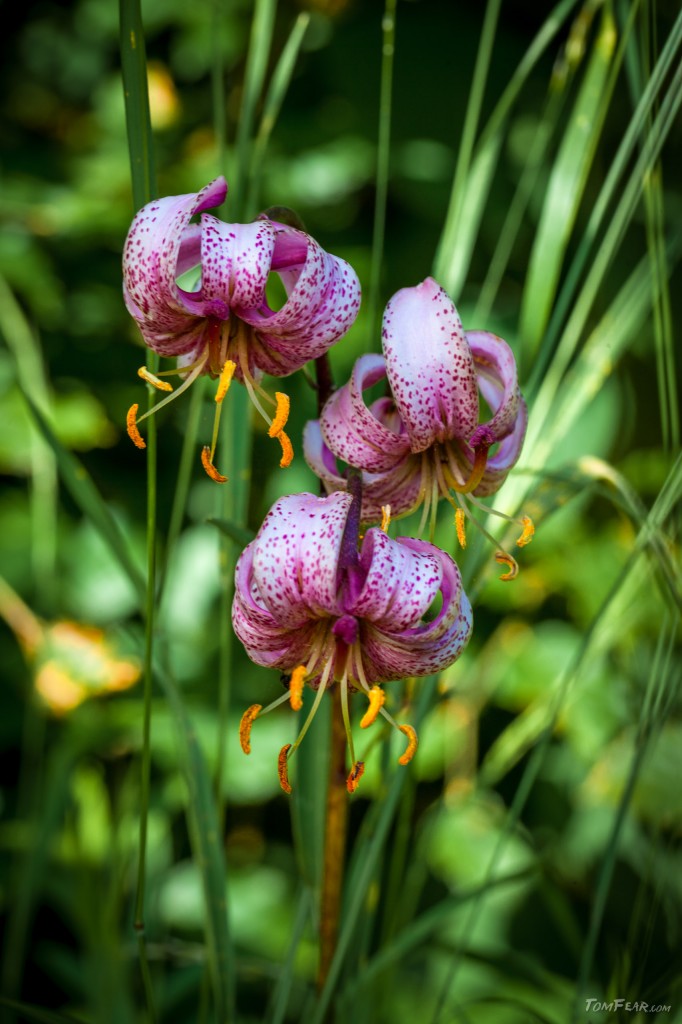 Posted on August 3rd, 2014
For all of you, who are, after the canceled winter now also missing the summer, a small encouragement. There were also other years.
Maybe he is coming someday, so I thought about the winter. But who knows, let us surprise and let us watching images from the last summer.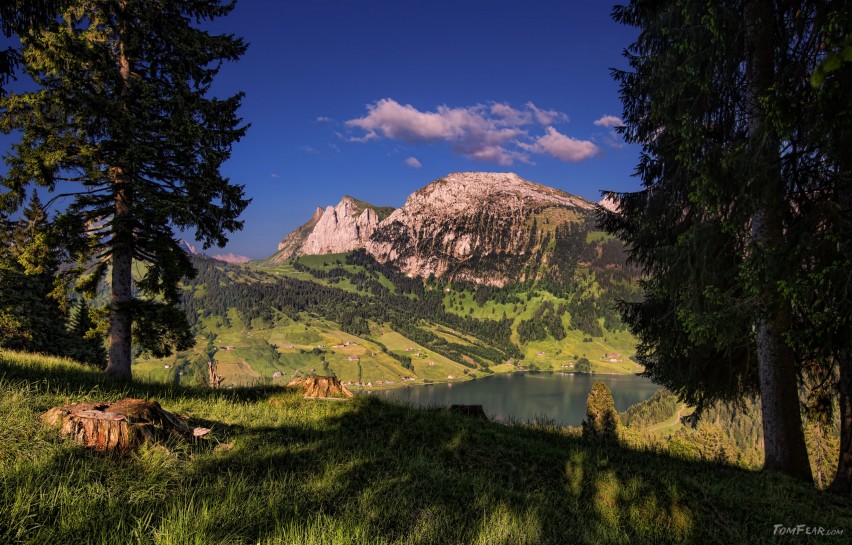 Posted on August 1st, 2014
Today it becomes patriotic, because we are celebrating the Swiss national holiday. There are swinging Flags, blown alpenhorns and yodeling.
As a real "Eidgenosse" I would like to celebrate too, but there is Bubu. And Bubu has a big problem with all the fireworks, were you can hear banging the whole long day.
Therefore we are disappear each year in a foreign country, thereby our furry friend doesn't get a heart attack. And he doesn't have to hide it the whole long day, shivering, in the shower cabin.
For all other Swiss: have fun at the 1. of August with all the fireworks!