Posted on Januar 7th, 2015
The sunset is still glowing, while the stars are already visible.
Here in the lonely wilderness, where the foxes and the rabbits say good night, where you can nothing hear than the blowing wind and the air is so clear, you can see the stars up in the sky before the last sun glow disappeared. There is it so darn cold you can freeze your balls of…
But there are a fandfull brave men, defy the hard condtions to get the pictures and bring it to you on your screen in the warm hut in front of a soft crackling fire.
"Tom Fear knows no Fear…" hmm, I already heard this quotation, who can tell me where?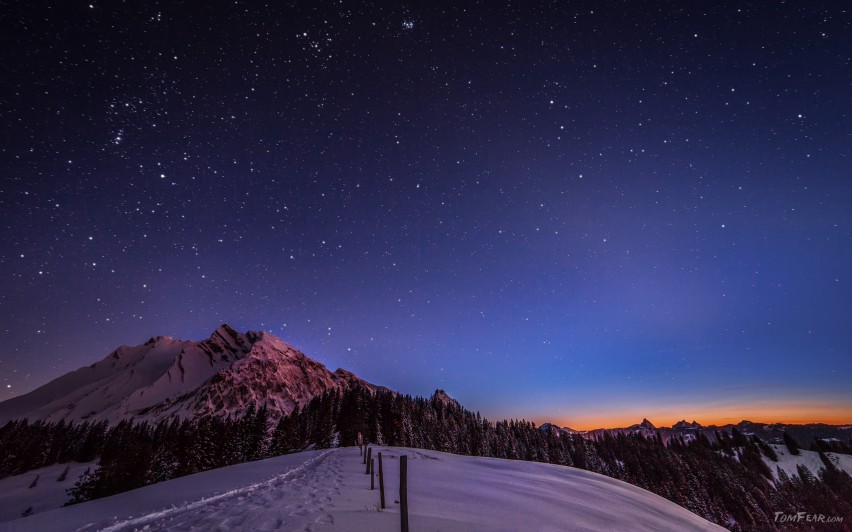 Posted on Januar 3rd, 2015
Look at this beautiful snow in this great landscape and say goodbye.
Why? Because like everytime when we get some snow, shortly after the snow was fallen, it starts to rain. And after the short rain period, long enough to murder the snow, it will come a long cold weather period. But hey, someone must belove this conditions and go walking with the dog in the dark, foggy winter light through the mud.
Do you think I sound depressed? No, I'm angry! I've ordered the snow and danced for it in the mountains, than they delivered it and after feast the toy is already broken? I want my waranty exchange, now, instantly! This is not discussible else I go for snowdancing again, this is a threat!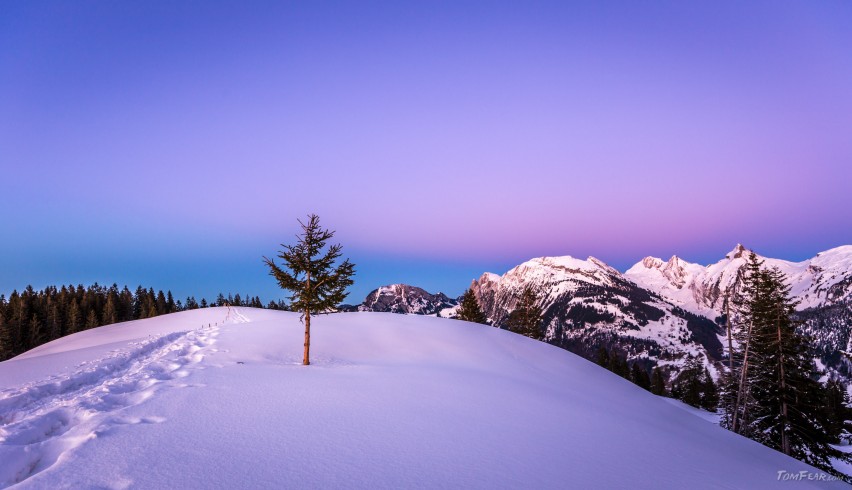 Posted on Januar 1st, 2015
This was it, the absolutely last one. The very last sunset of 2014.
After my snowdance in the alps, the snow was coming. And how it was coming. It is long time ago were we had so much snow here in the flatlands. But it is so amazing, I can use my snowshoes to walk with my dog. I can walk across over the meadows which are covered with a thick layer of snow. The landscape is so beautiful now.
And in the middle of a meadow I turned me araound and saw the sun a very last time in 2014, because it was the 31th of Dezember so yesterday

With this stunning firework tooks the sun leave the last year and therefore I wish all of you a very good start in the new year 2015!