Posted on Mai 24th, 2014
A beautiful summer night in the medieval town of Weinheim. It was mild, clear and the people enjoying the evening outside in a restaurant. The castle in the background completed the image of this picturesque village.
This image a perfect example for a nice relaxed summer night. Can you already feel the summer is coming?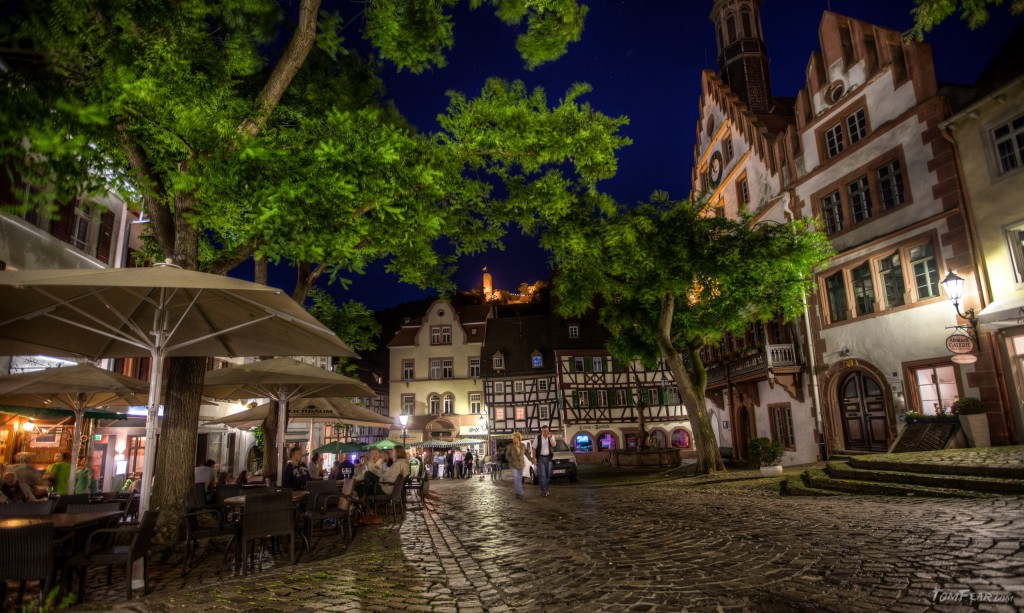 Posted on Mai 8th, 2014
This a nice museum in Norway, like http://www.ballenberg.ch/ in Switzerland, where the curators preserves old buildings. You can see how the norwegian lived in other centuries.
The weather conditions were bad and not far in the future it started to rain. It was the right decision to take a bracket series and so I could save the sky.
If you visit Bergen, you should also stop at Gamlebergen ( http://www.bymuseet.no/index.php?vis=79&spr=en ), near in the north of Bergen.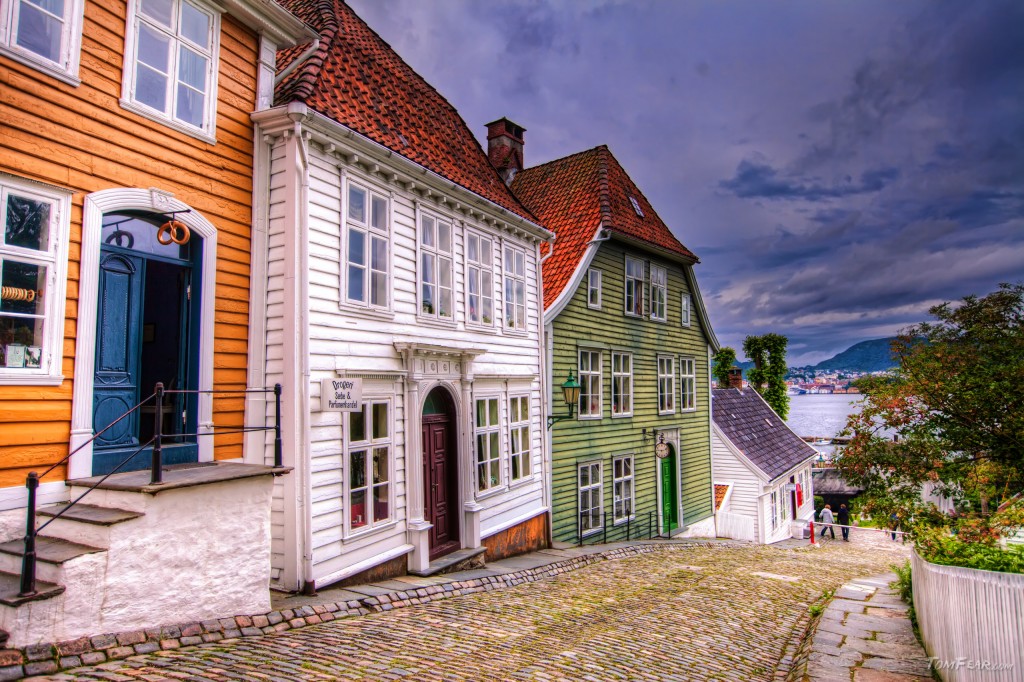 Posted on April 11th, 2014
Quick, go out and enjoy this beautiful friday evening. Go out with your friends, take a drink and have fun!
Like this people in Bergen, Norway we can go and sit outside in a mild spring evening. Okay if you life in New Zealand you may have already autumn and you are awaiting the first snow. But we here in Europe, we pleased for a friendly spring and a better summer than our last winter was.
In this spirit, I wish you all a wonderful weekend and stay tuned for an awesome new image tomorrow!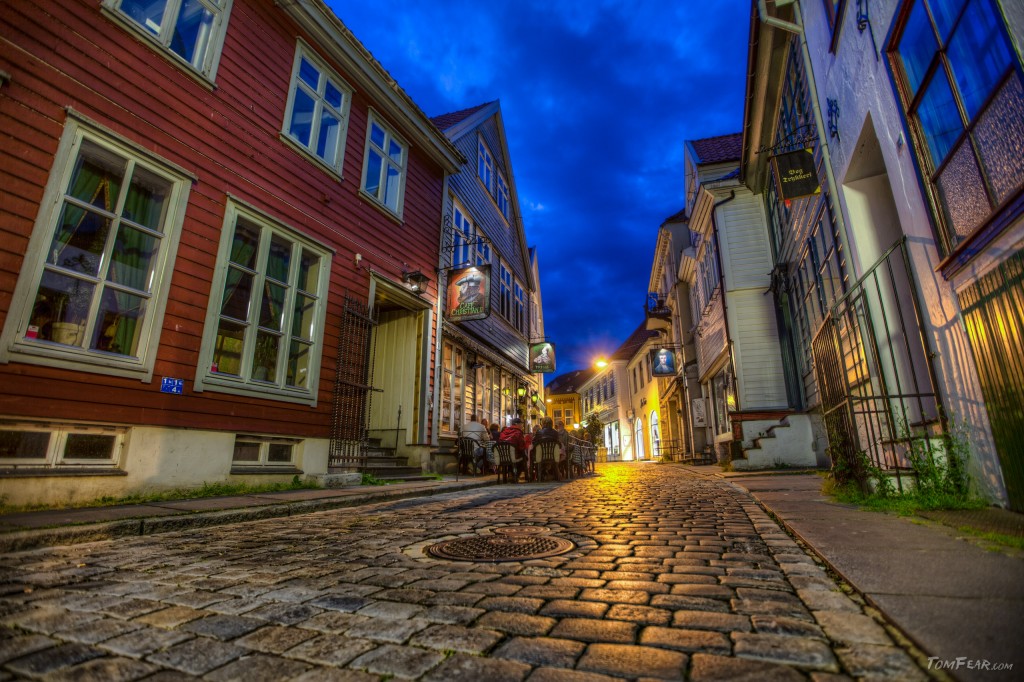 Posted on April 9th, 2014
Normally I shoot starscapes in the alps, because of the less light pollution. But who say it's not possible to catch some stars in a city? I can see stars here, not so many like I do in the mountains but they are there.
This fontain is in the castle garden of Weinheim in Germany. The interesting shine in the sky comes from the fast moving clouds while I was shooting totally about 160 secounds.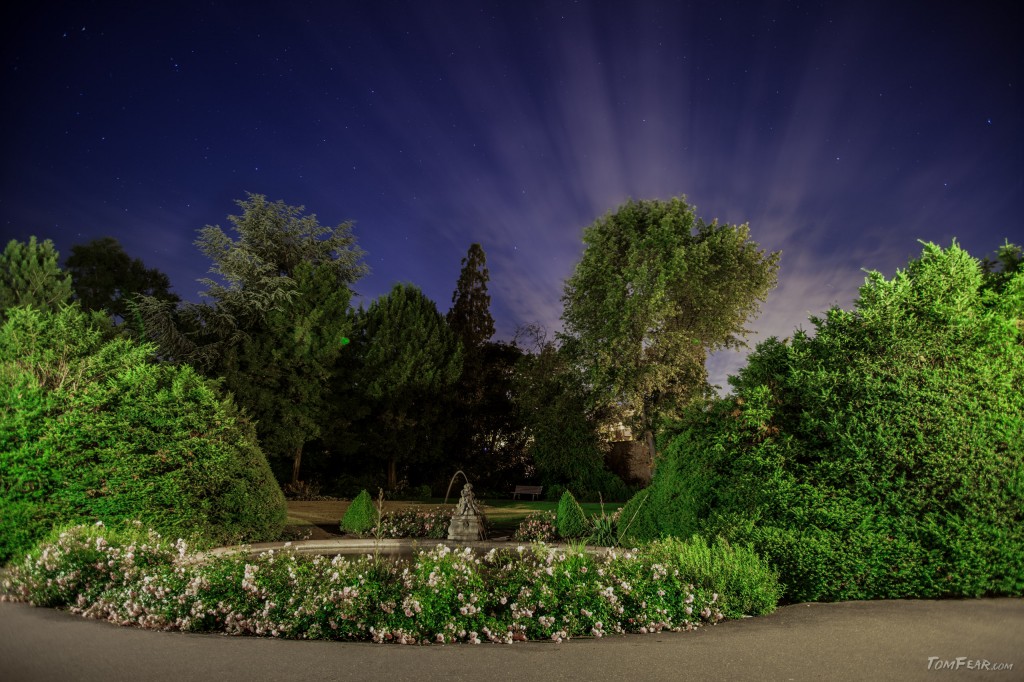 Posted on April 2nd, 2014
The nightly walk through Vienna goes on. This time I can show you the inner part of the Hofburg, if you walking past the Hofreitschule then you come to this atrium. Normally are there a bunch of cars and people, but if you go at night, you can take pictures like nobody is living there. Except the one single car at the back, do you see it?
Anyway, if you are in an interesting city, go for a night walk and see all the places without the tourists, after all I'm not a tourist I'm a photographer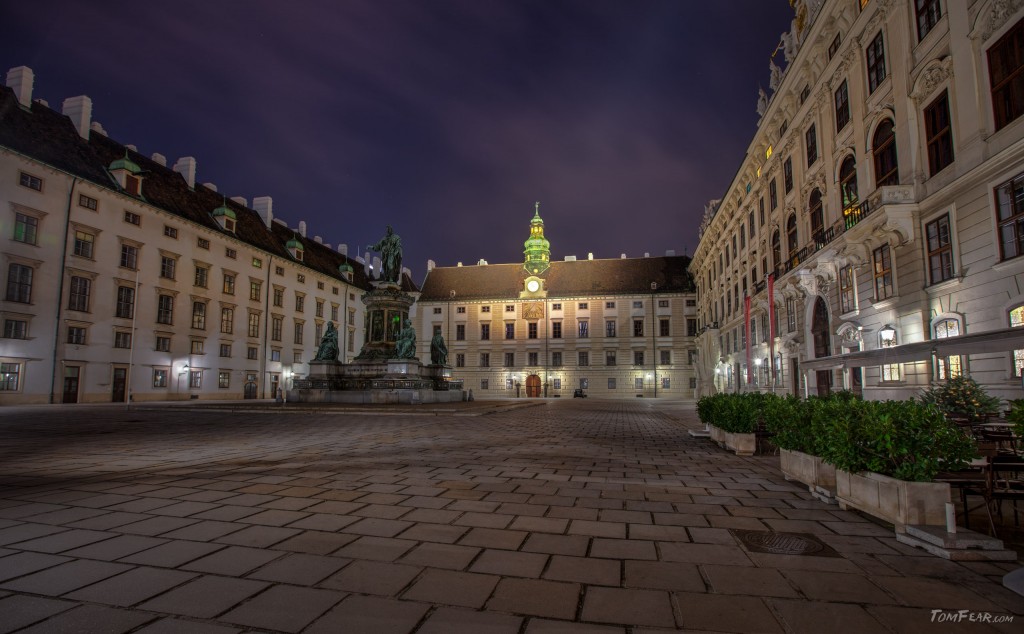 Posted on März 30th, 2014
Top modern kitchen, fresh painted and all necessary tools are available. Your job is to cook for the masters family, food and lodging for free. You will get one day per month for your free time. Your skills are preparing and cooking fish and vegetables. You also have to reach the comestibles on the market early in the morning and working hard until midnight.
If you are interested, ask for Mr. Smöltje at Mainstreet in Gamlebergen, Norway.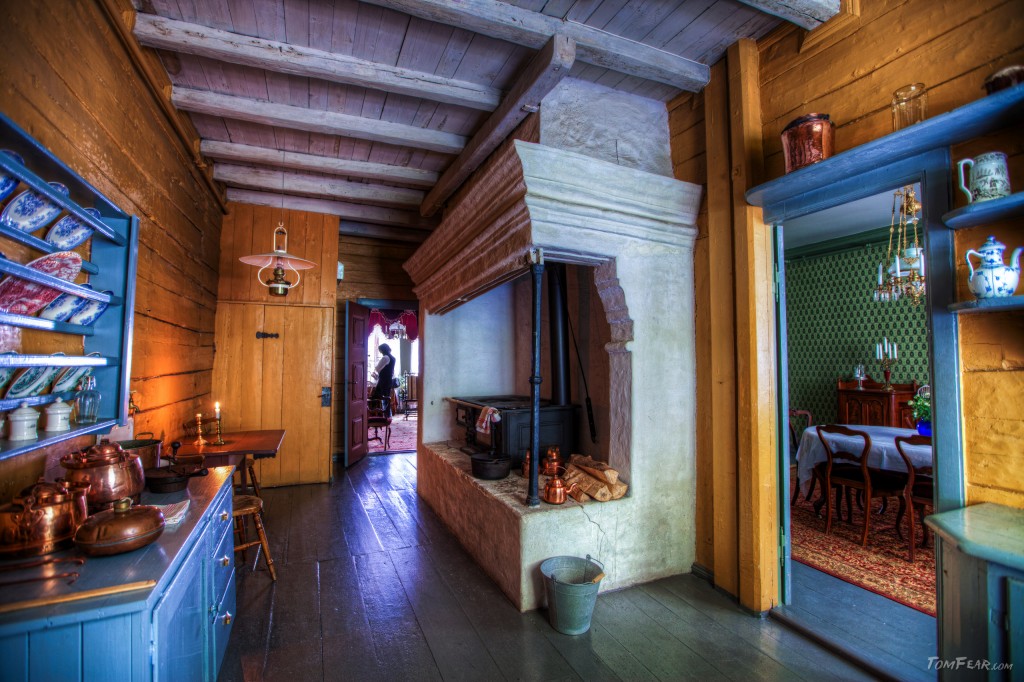 Posted on März 23rd, 2014
You have only one chance to get a photo of an impressiv building and then this. There are framework on it and this needless lightning. Do you have ever made the same experience, to be in a city and the nice buildings are covert with construction frames?
Well, however, this is the best image I could get from the outside of this building. Maybe I have mor luck at another stay in Vienna.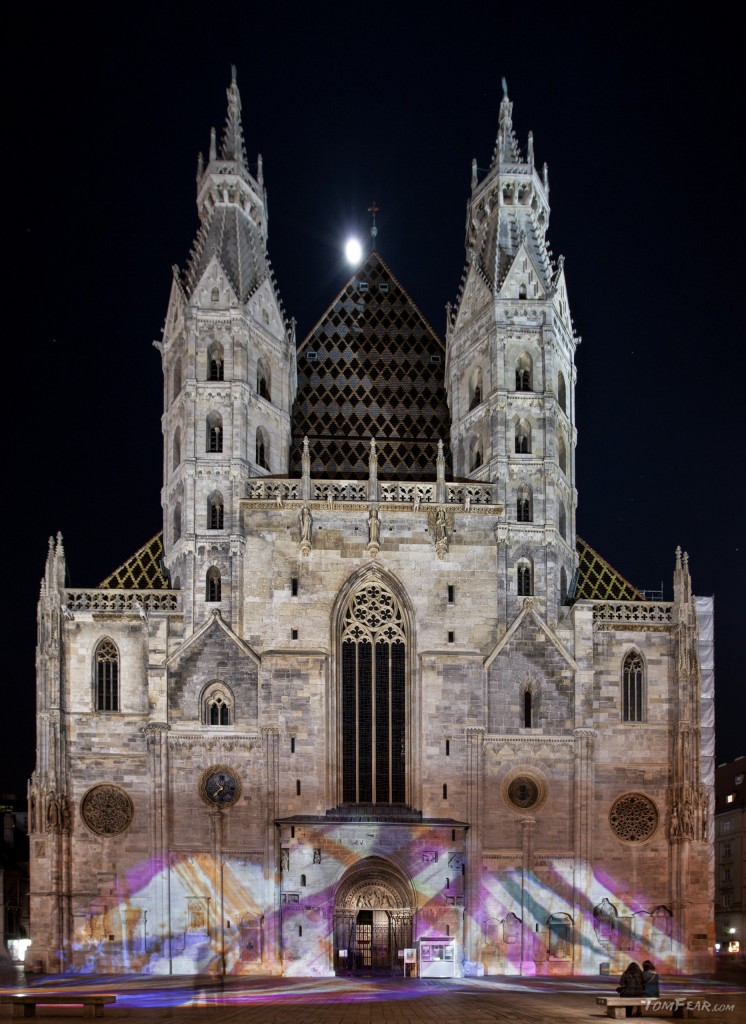 Posted on März 19th, 2014
Near the german town Bensheim is a recreation area close to the town, called Fürstenlager. A good friend of mine celebrated his wedding at this beautiful place. I reached the location at the evening before and took the chance for a late photowalk at the sunset. It was the right decision and I could see an awesome sky until the dusk.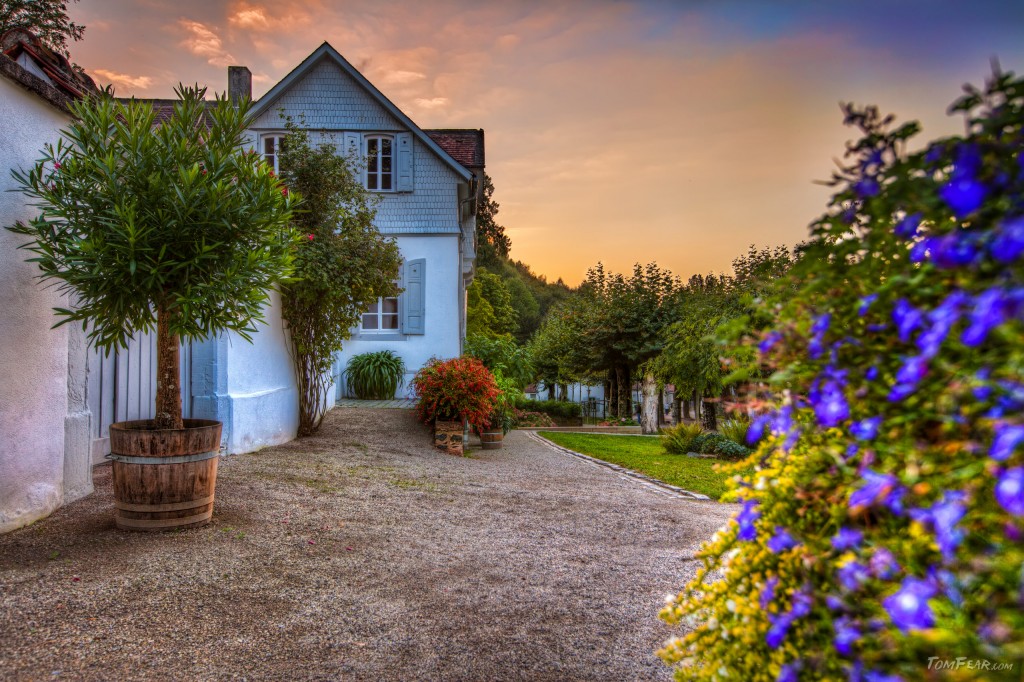 Posted on Februar 18th, 2014
If I'm in a city I can't resist to go for a nightly photowalk, so I did it in the beautiful German city Weinheim. There is nice castle in middle of down town and directly behind it is the wonderful castle garden. There are people walking around, sitting there, drinking beer or what ever and have a loud dispute about their relationship. And they won't go away for long time. Therefore I used my usual technique to remove people out of my images by taking several shots. At the end, I have a clean empty garden with roses, stars and a castle in the background.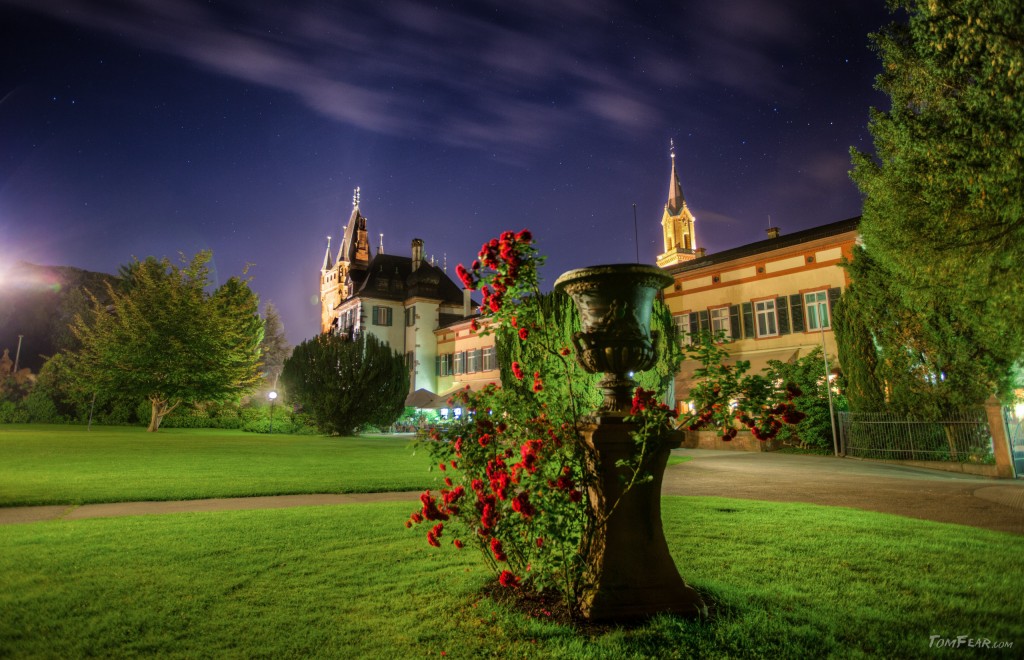 Posted on Februar 16th, 2014
Another famous building from Vienna, the Burgtheater. It is also a shot from my nightly photowalk through Vienna. Short text because the flu has catched me. I will try to write more tomorrow…