Posted on Dezember 31st, 2015
At last on the top!
And enough time til the sunrise, to make some photos in other directions. This picture was taken to the south, where you can see the village of Lech. And no, this is not the sun in the sky. I'm still waiting for the sunrise and I'm doing this not during high noon.
By the way, the big mountain you can see in the image, is the Karhorn, which I wanted to climb but once more the weather doesn't want it too.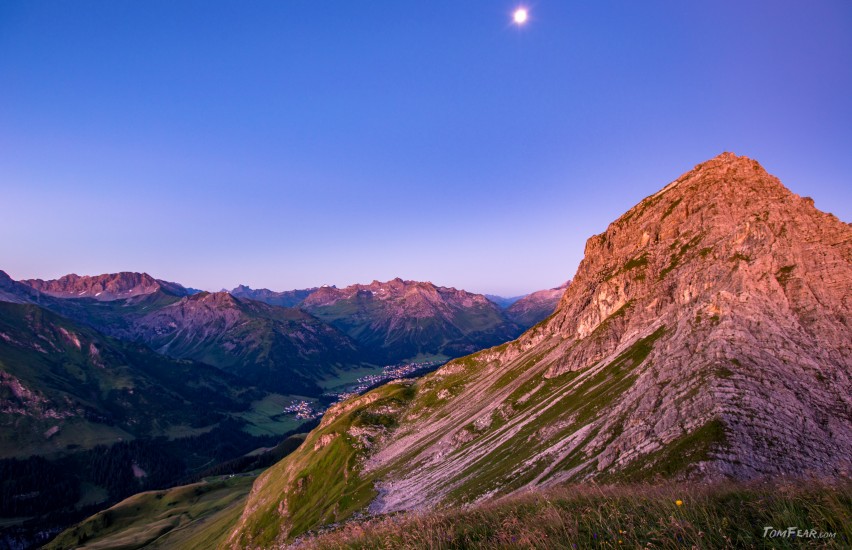 Posted on Oktober 6th, 2014
A chaotic mess, harmonically orchestrated before a well fitting panorama, this can you find often in the alps. But only who has the effort, to climb up the long way down from the valley up to the mountain. Climbing over all the rocks with all the necessary luggage, including all the heavy photo gear, under the hot and burning summer sun, has a chance to see the high-lying alpine meadows.
Okay, you can surly also, how I did it, take the funicular and only hang your camera over your shoulder. This is of course also possible…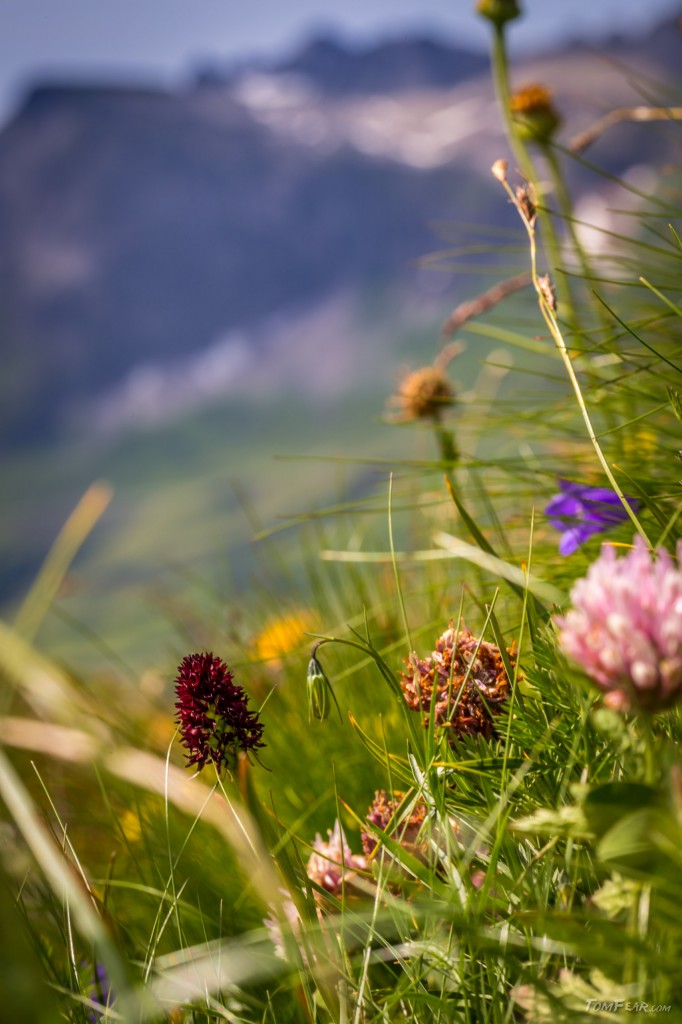 Posted on Juli 14th, 2014
And again it's Monday, let's take the new week! For week start some colorful alpine flowers as anticipation for all of you who also goes for a walk in the mountains. And for all others a thought-provoking impulse, what kind of gorgeous things you can find in the mountains. There is not only the beach at the sea as a worthwhile destination.
In this sense, I wish you all a good week start or wonderful holidays.