Posted on November 19th, 2013
One night I thought it could be a good idea to take some starscapes. But where? It should be dark, with a nice landscape and not far away of a street. So the decision was driving up to the Klausenpass. Only 2.5h driving and a half hour walking was to much! The sun was coming up and there was no starscape time anymore. So I didn't get any nightly images but instead a nice dawn.
This picture is a exposure series of 3 images with 2ev steps.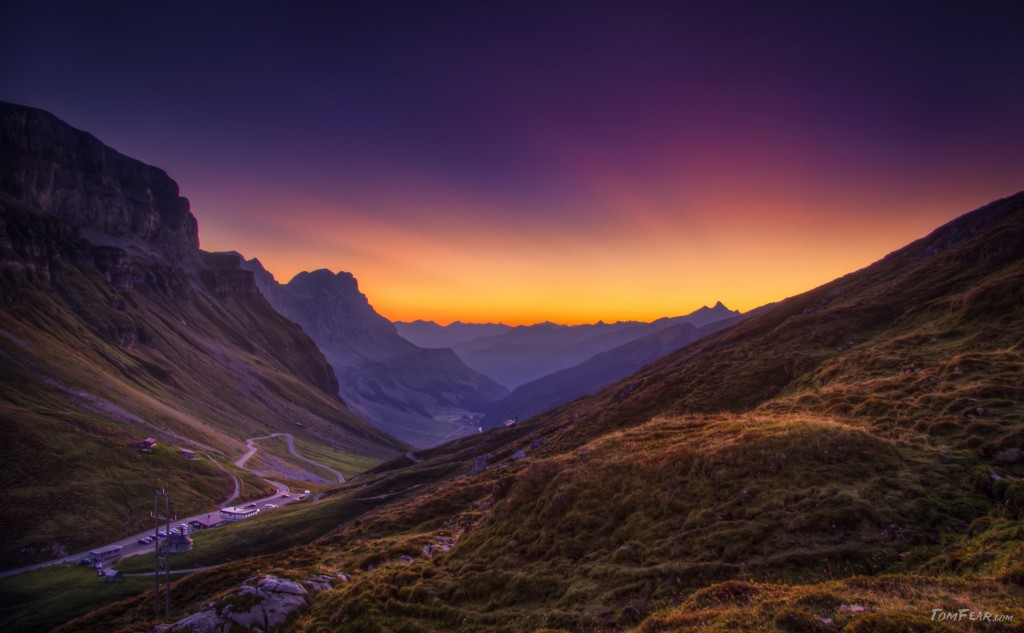 Posted on November 18th, 2013
It was a brutal cold night at the beginning of February. The temperature was below -20°C, what means ideal conditions to take some pictures outdoor in the night. Because I'm a photographer of steel! To be honest, I had only to walk 10 minutes to home
But it was a test for the next night in the alps, where the temperatures would be lower than here. So you can't see so much stars, because of the light pollution and the full moon, but instead you can see more of the landscape. This image is a stack out of 10 shots by 15s 16mm f2.8 and 400ISO.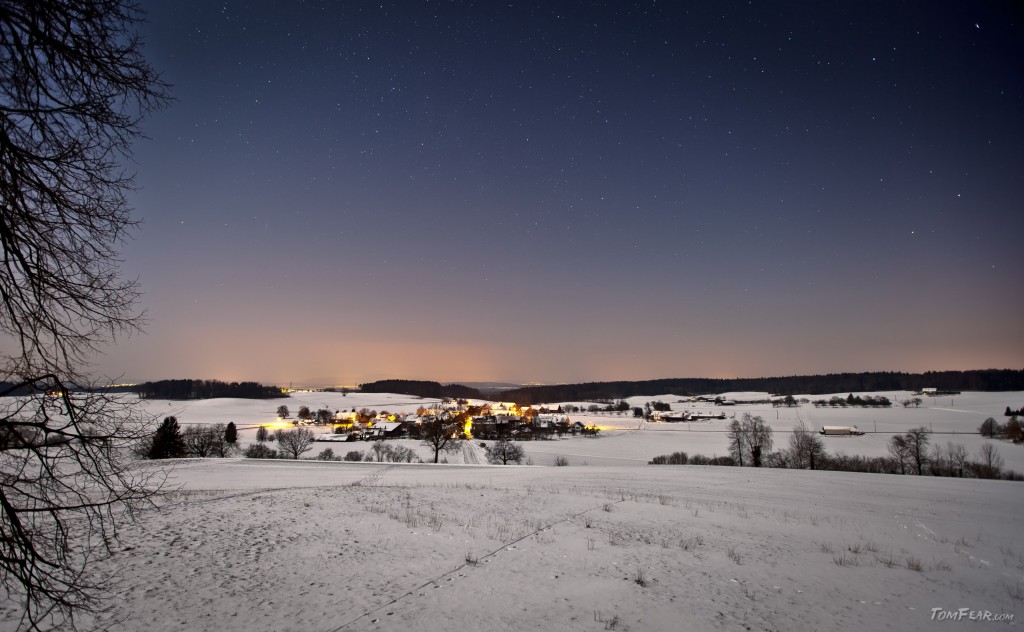 Posted on November 17th, 2013
I took a cable car in the Bernese Alps from Grindelwald up to the Männlichen. Here you ve'got an awesome sight to the Breithorn and the Glacier and down to the Valley of Lütschine. But unfortunately in the middle of the image is a Paraglider disturbing the peacefull idyll of the alps.
Okay, I was waiting for that image until he was in  the frame…
I took this image with a exposure series of 3 Images with 2EV space.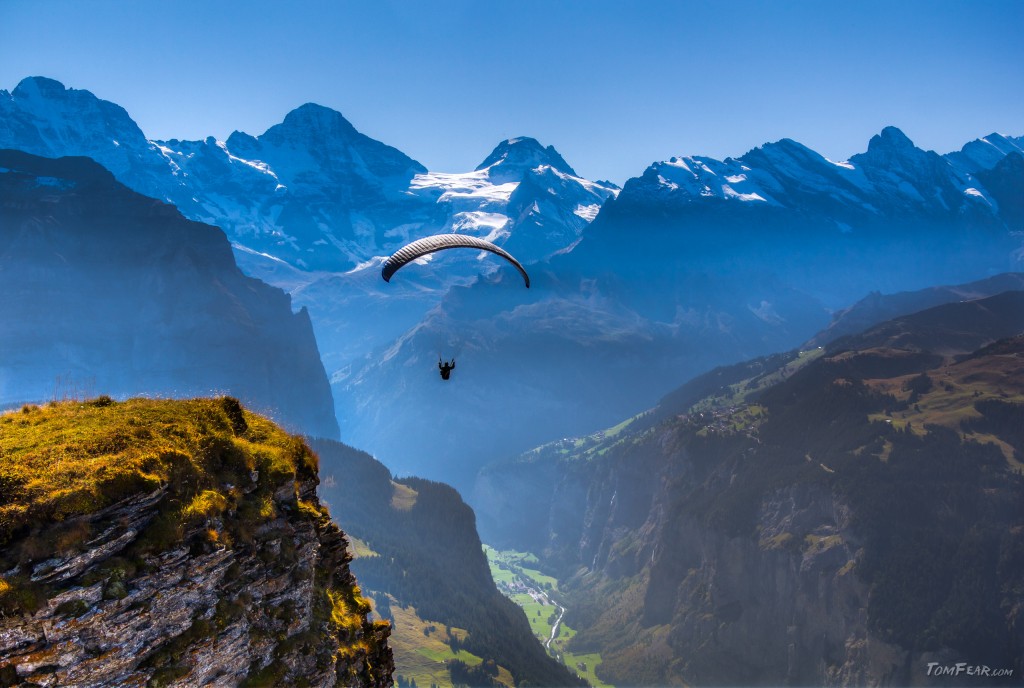 Posted on November 16th, 2013
Every year in in the middle of August you can watch a meteorite strom which called Perseids. But only if you are lucky and there are now clouds in the sky. And sometimes you can shoot and shoot and after several hours you have seen a lots of meteorites but your camera don't. But this night I have catched some in my Photontrap. This picture is a stack of 16 images by 16mm f2.8 25s and 1600ISO. And one of this small fellows was banned on my CF-Card.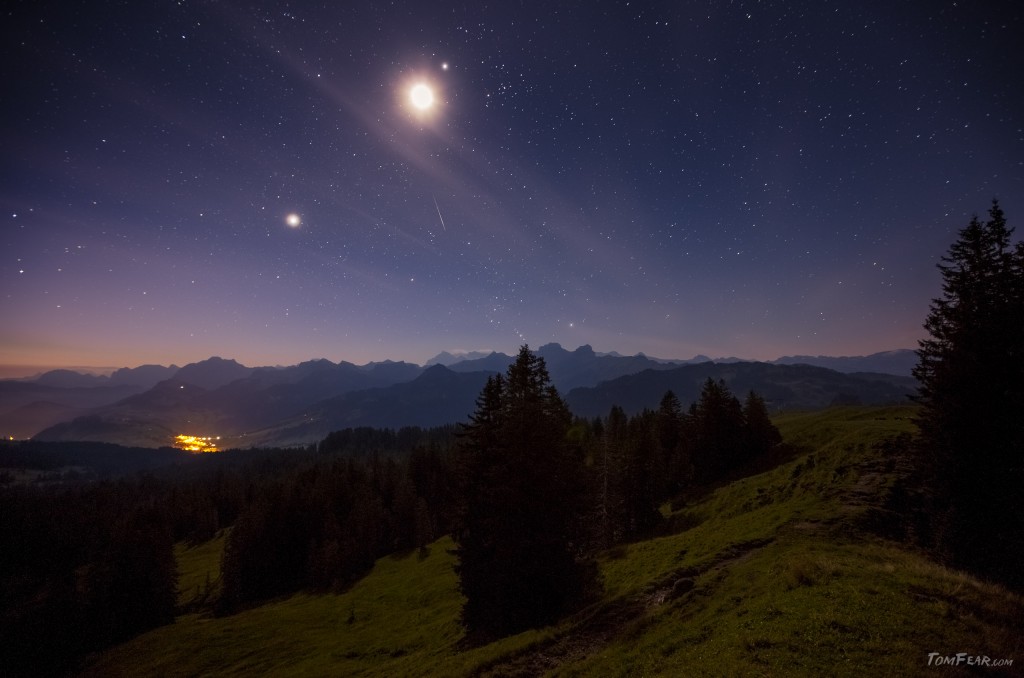 Posted on November 15th, 2013
After I bought an Astrotrac to take some deepsky astro photography, I took this wonderful image of the orion nebula. It was difficult to adjust the tracker because the tripod head from manfrotto was not precise enough for this kind of usage. I used my 300mm Canon lens with the Kenko 1.4 modifier and took 14 images with 30s and 5 images with 60s all with f/8 and 1600ISO.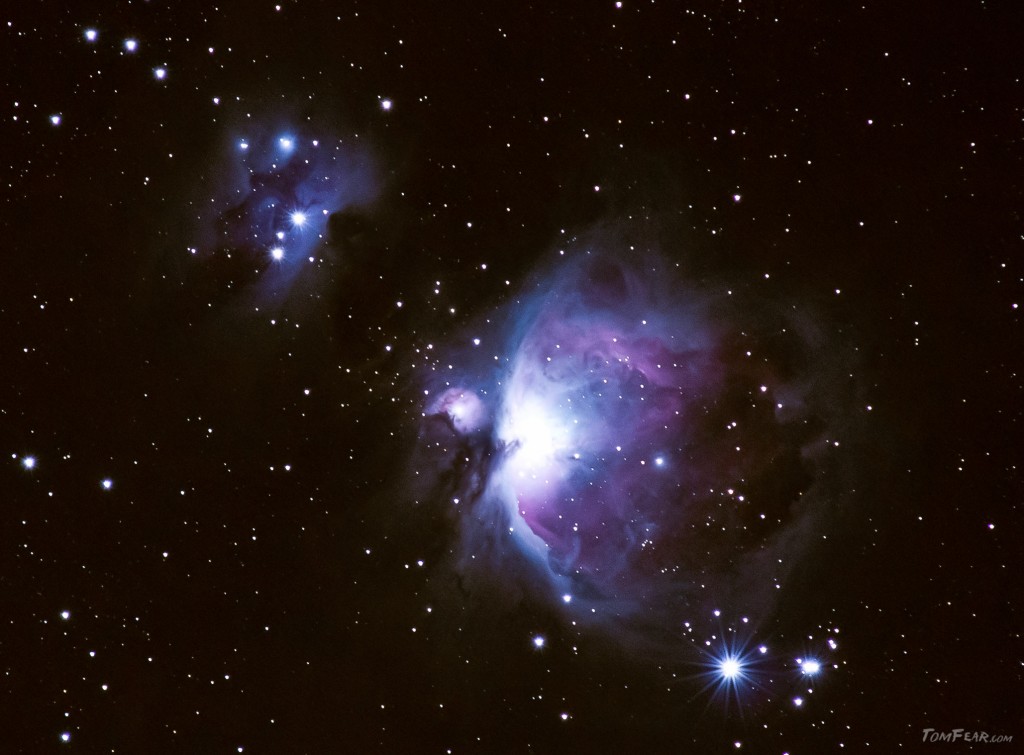 Posted on November 14th, 2013
Last year we visited Norway driving around by car and we saw very beatiful places to stay. Nearby the Briksdal Galcier I found this scruffy hut. And as we know in Norway live trolls. This is maybe one of this dangerous place where they are living and the benches behind are traps. If you sit down, the trolls come out and take you in their pantry. But probably it is only an ordinary tool shed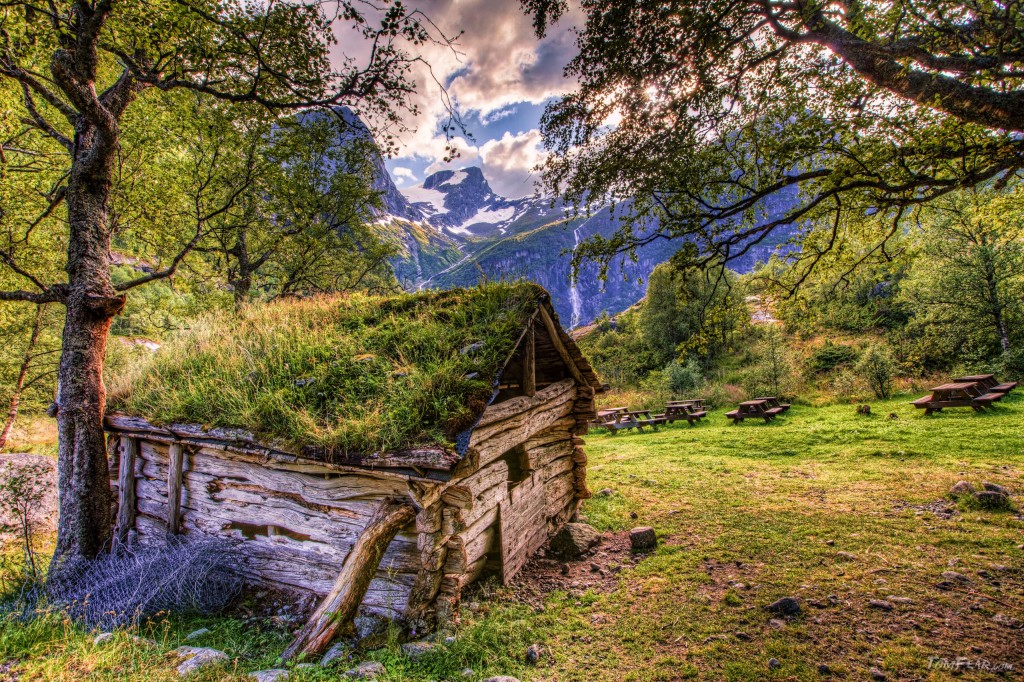 Posted on November 13th, 2013
This year I was visiting the french region Provence for watching the the flower of the lavender fields in the middle of July. I thought there were everything full of lavender fields, but you have to know, where you have to search. Because not every field is photogenic. Some fields are to small, others are to dry or the background is not beautiful or whatever. But nearby the village of Valensole you can find some very beautiful places, until it beguns to rain. With a sigh I finished the photo session in my mind, as my wife told me, that she can see some flashes at the horizon. I took an immediate stop, jumped out of the car built up my tripod and took MANY pictures, until this! Sometimes rain isn't that bad

It's an exposure series of 3 images with 2EV steps.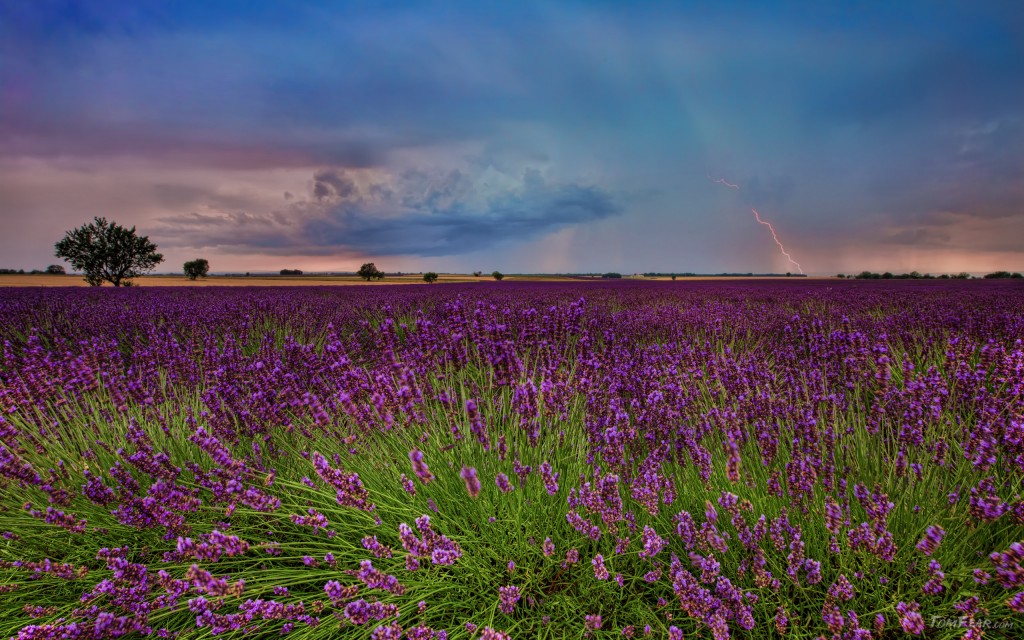 Posted on November 12th, 2013
If you going to a place with old buildings like Vienna, take a tripod with you. This was one of my first image with my new 5DmkII. I shot this image with 2 exposures series of 3 images each. Why two series? Because you can rubber out all the people walking around in your image and you'll get a very clean shot. Without a tripod you can't do this. And also the exposure series is optimal. The colored windows are totally burned out in a normal shot and dark background is so dark you can't see anything. So my advice; take a tripod with you, when you are going for a city trip, it's worth it.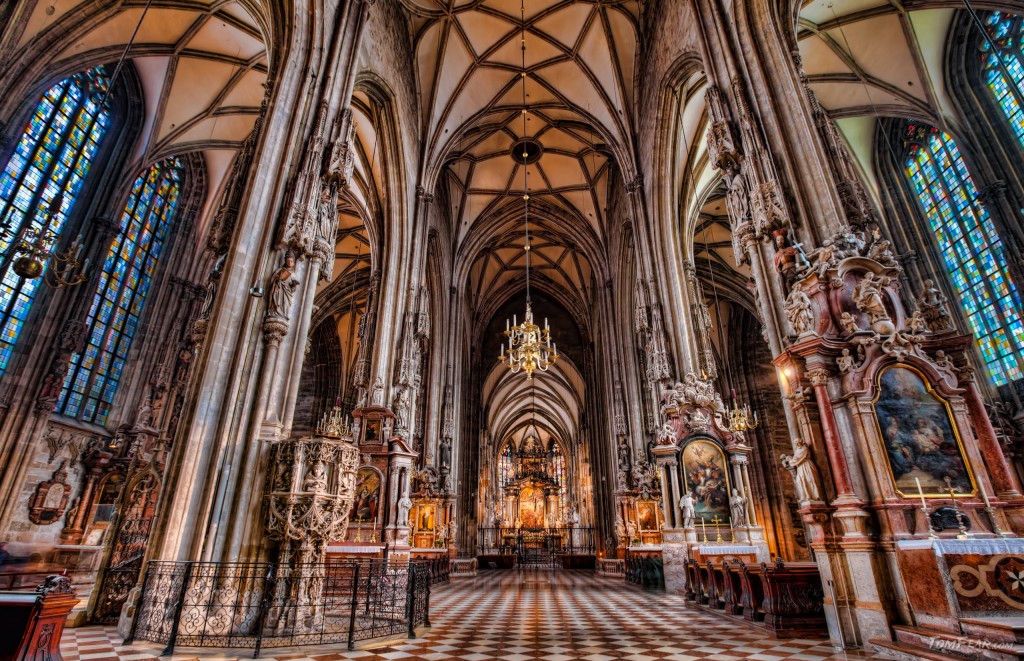 Posted on November 11th, 2013
Near the village Grindelwald, up the hill in the middle of a forrest you will find a glade full of blowballs. On this place you have a wonderfull view to the mighty wall of the Eiger north face. If you want to go up there, you will only need 2 hours and 50 minutes. True, ask Ueli Steck. Okay we other normal people takes the expensive train up to the Jungfrau Joch where we can take a look to the Eiger on our right hand.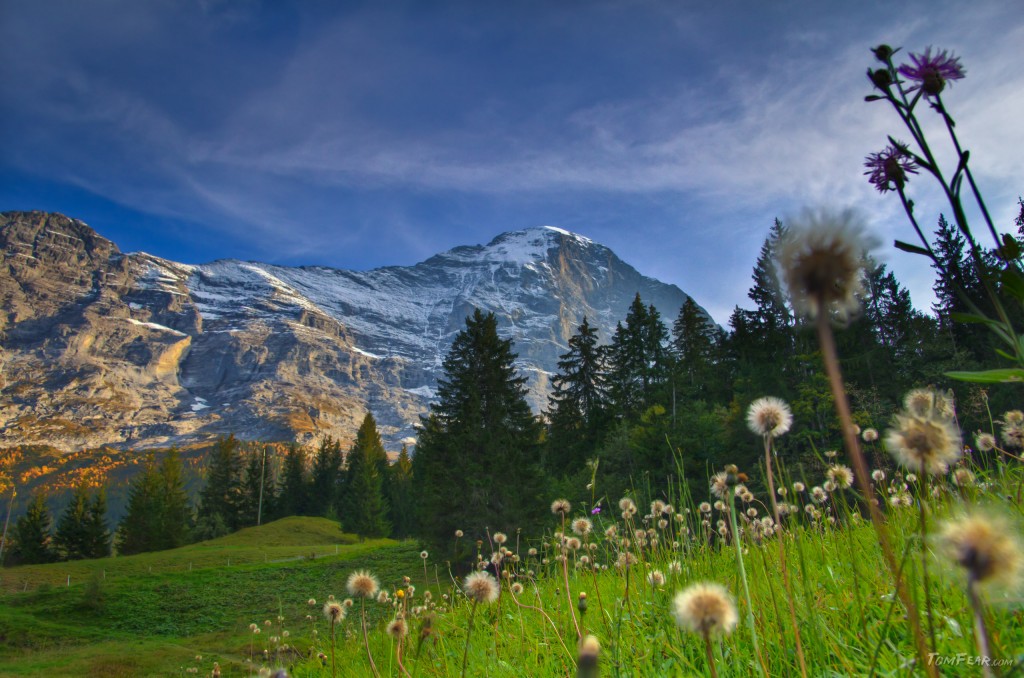 Posted on November 10th, 2013
So my dear friends, now nobody can't deny; the winter is coming. The most passes here in Switzerland are closed or you can only drive with snowskids. And tonight it should snow down to 400m. That means soon I can shoot snowy night images again and I will freeze my ass of in cold winter nights. But first we have here a very wet landscape and I have to walk daily with my dog in that swamp.