Posted on Dezember 4th, 2015
Watch our hero! And he is so proud about his work.
As I promised you, this is what happens, if Bubu finds a mud hole. Because he likes to take a bath, he's entering every larger puddle. Bad things can happen, if the puddle contains more mud than water.
And I can tell you, even two hours later, the mud layer was still there and the trunk of my car was also a dirt pool. At the end, after I was back in the hotel room, I take off my cloths, put Bubu in the bath tube and spend him a good shower. The strange thing is, outside he's looking for every pond and couldn't get enough, but at home he hates to get wet and you have to a fight for every paw.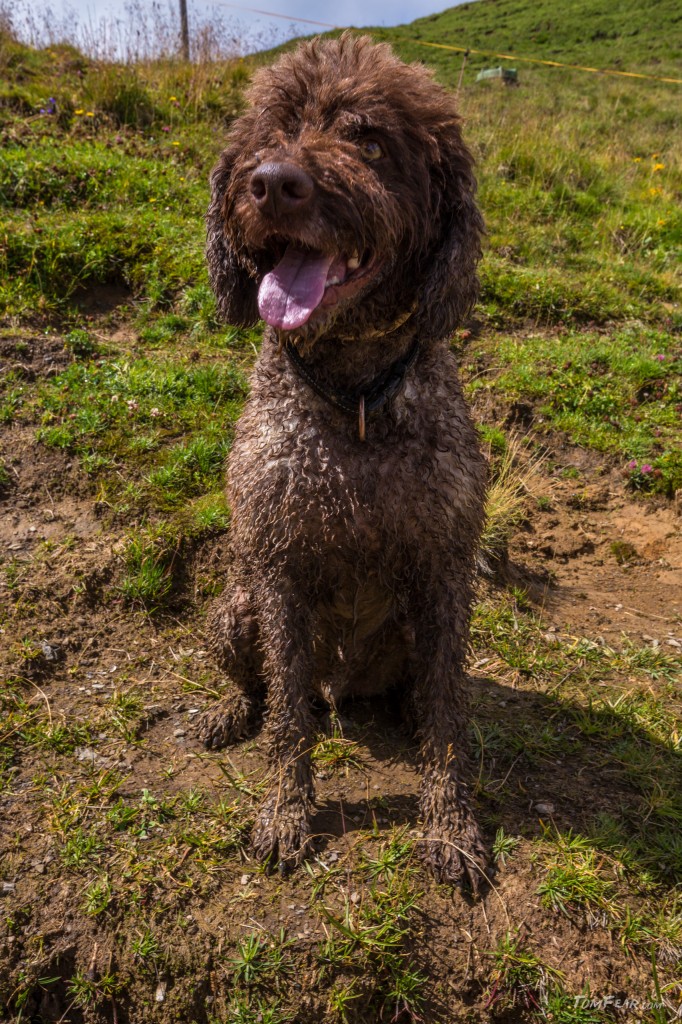 Posted on Dezember 3rd, 2015
Now, after we reached the highest point, Bubu was taking a bath.
We reached a hut and sit down for a small snack and something to drink. Bubu could also drink some fresh water from a hose behind the hut. A few moments later and a few steps further, doggy found his bath tube.
As I told you yesterday, the ground was very muddy. What do you think was the condition of the ground of this large puddle?
Right, it was horrible, how much dirt can stick on such a small dog! See tomorrow the whole mess!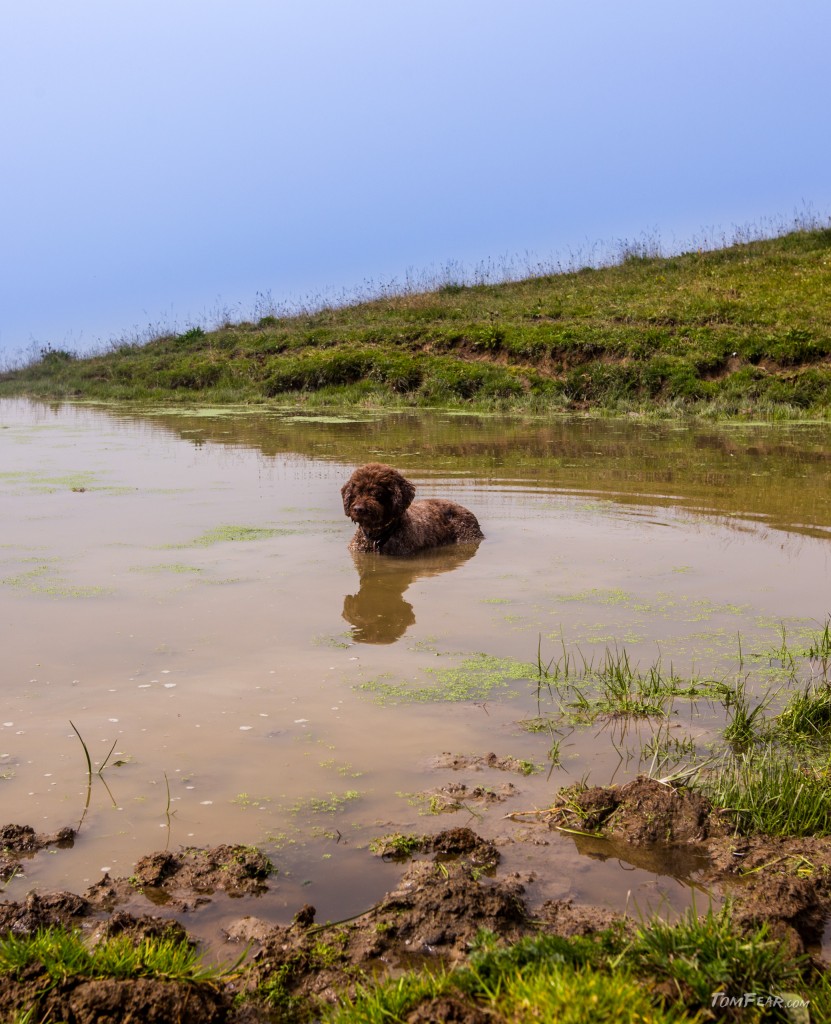 Posted on Dezember 2nd, 2015
And we are still walking upwards and enjoying the landscape.
Because of the rain from the day before, the trail was really muddy. I was walking more beside the trail on the grass. Every deep hole from cow hoofs are filled with water.
On our way to this point has my small dog Bubu some problems. He is always attracting young cows on our daily walks. They are running across the meadows until they reached the fence and watching their small fellow.
But this time are the cows and Bubu on the same side of the fence, so they were coming straight to Bubu and he was always on the run. Good for him, he was fast enough to make large bows around all the cows running to him.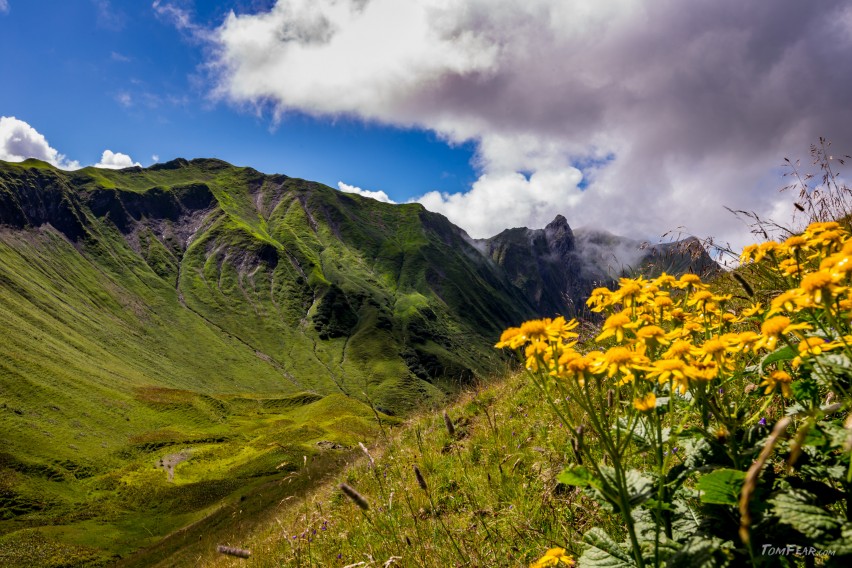 Posted on Dezember 1st, 2015
You can't trust it the weather, after a rainy saturday comes a sunny sunday.
And so I had no other choice to go for a hike. I grabed my dog and persuaded my brother in law to come with us and we started for small four hour hike with about 500m altitude.
After a while we reached the top of the first hill, I looked back from where we came from. You can see the road and the parking lot. On the other side is the Wartherhorn, which is still covered with clouds, like any other mountains around us. Therefore it was no option to climb a mountain, if I can't take any images…