Posted on Dezember 3rd, 2015
Now, after we reached the highest point, Bubu was taking a bath.
We reached a hut and sit down for a small snack and something to drink. Bubu could also drink some fresh water from a hose behind the hut. A few moments later and a few steps further, doggy found his bath tube.
As I told you yesterday, the ground was very muddy. What do you think was the condition of the ground of this large puddle?
Right, it was horrible, how much dirt can stick on such a small dog! See tomorrow the whole mess!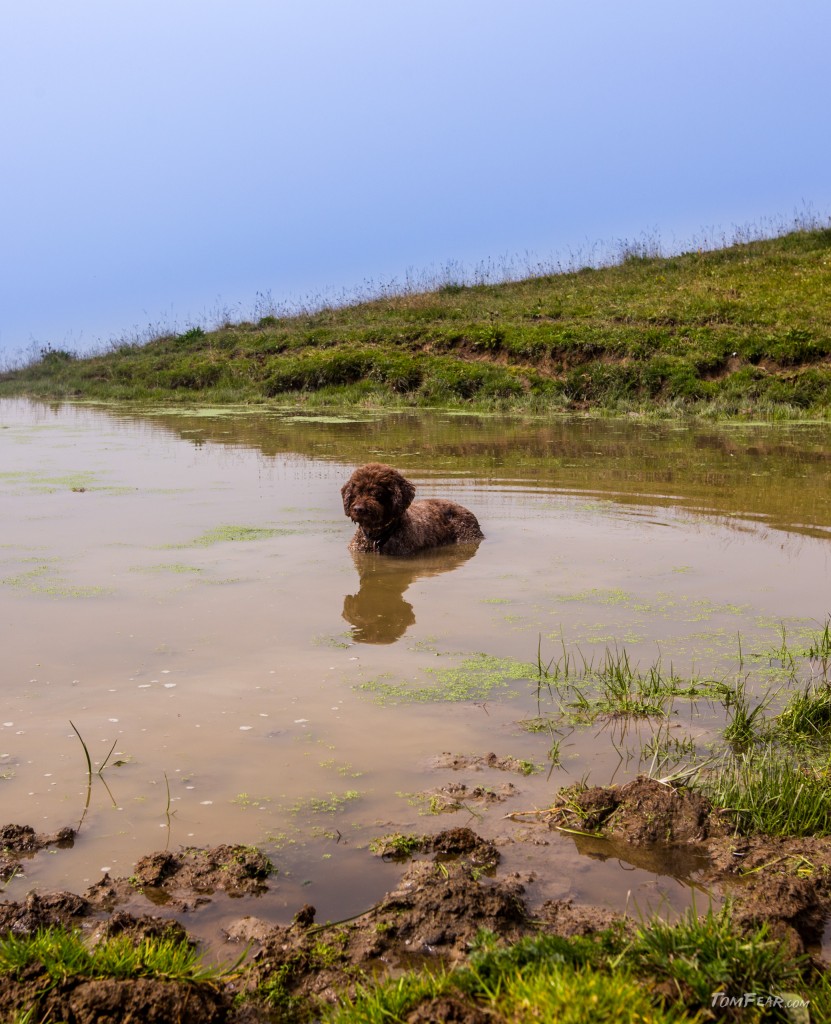 Der Artikel ist auch in Deutsch verfügbar.