Posted on Dezember 15th, 2015
Yes, I fooled the weather!
You know, everytime I stayed a weekend in Austria, exactly this weekend was rainy until we left on the sunday morning, when the sun came back. But this time, we booked one day longer and while on sunday morning the rain was still falling and the clouds were hanging at the peaks until the evening, they vaporized before midnight.
Ha, I set the alarm clock at one o'clock in the night and climbed the mountain during the night. Our hotel is directly beside the valley station of the chair lift, unfortunately it was not running during the night. So I had first to climb the hill until I was on the height of the top station. You can see the lights of the hotel down in the valley where I started.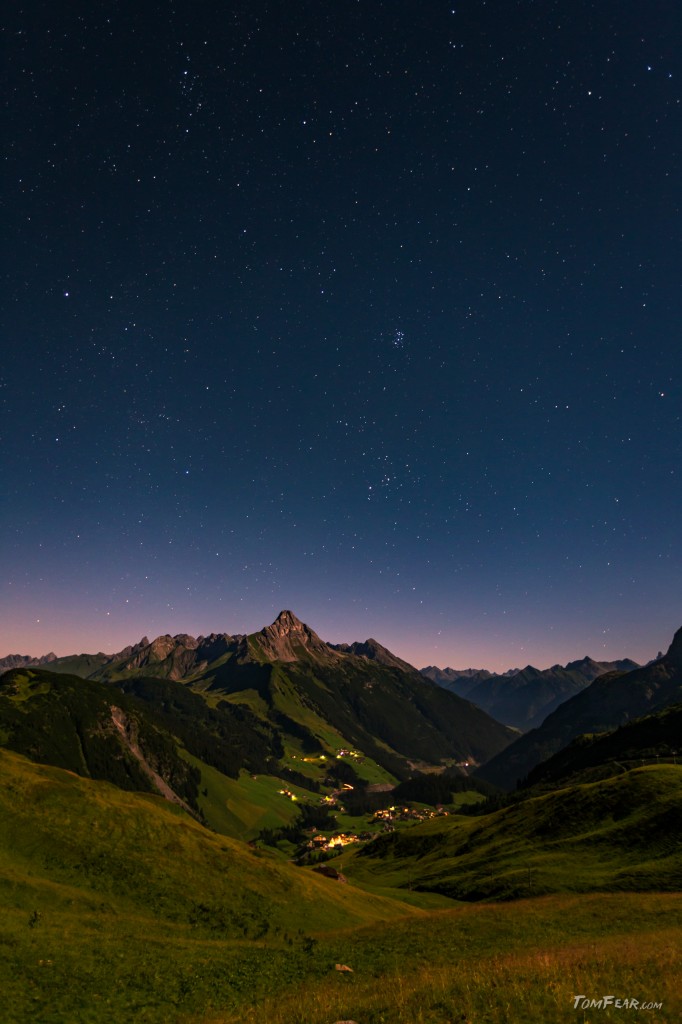 Der Artikel ist auch in Deutsch verfügbar.