Posted on Dezember 19th, 2015
Yes, it's still a far way to go.
I should stow my photography gear back in my rucksack and hike a bit faster. The left peak, the Wartherhorn is my destination. The bigger mountain in the center is the Karhorn which was originally my goal, but because of the bad weather I will go to the smaller one on the left. Wich means, I should go now.
By the way, you can see the cables of the funiculars for the daylight tourists? But now, I'm the only person here, up between the mountains.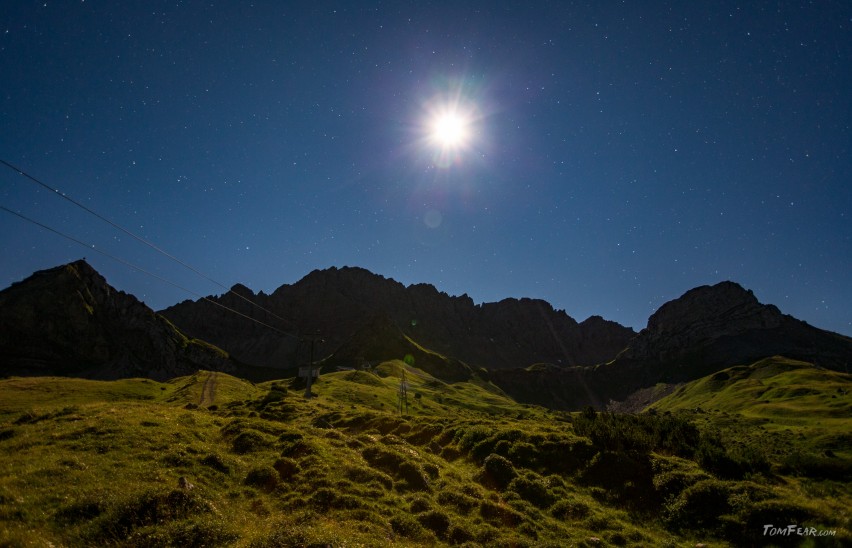 Der Artikel ist auch in Deutsch verfügbar.