Posted on Dezember 21st, 2015
Hurry up, the sun is coming!
Uh oh, what can the camera see there at the horizon? Is there already the first morning glow visible? It seems I had to walk a good part faster or I will miss the sunrise once more.
But beside the timing problems, it's nice how the moon is illuminating the landscape. The peak that you can see at the edge of the Wartherhorn is the same mountain you saw on the first image of this tour and it's called Bieberkopf and it has nothing to do with the youngster who's trying to stay famous.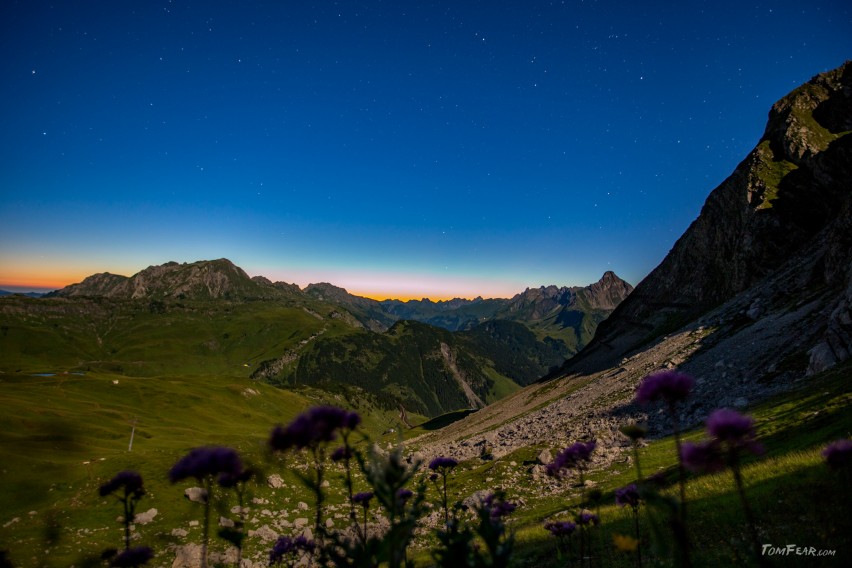 Der Artikel ist auch in Deutsch verfügbar.