Posted on Dezember 23rd, 2015
Now comes the steep part on this tour.
After I could see the first glow in the eastern sky, on the screen of my camera, by eye I couldn't see it yet, I know, this would be my last starscape shot for tonight. Until I reached the top, the stars will no longer be visible.
Thereby I don't miss the sunrise, I will not stop until I reached the gap you can see at the horizon. On the left is the Wartherhorn with antenna on the top. Ah, and by the way, this is sunlight, but reflected by the moon. The sun will be visible one and a half hour later, from the other direction.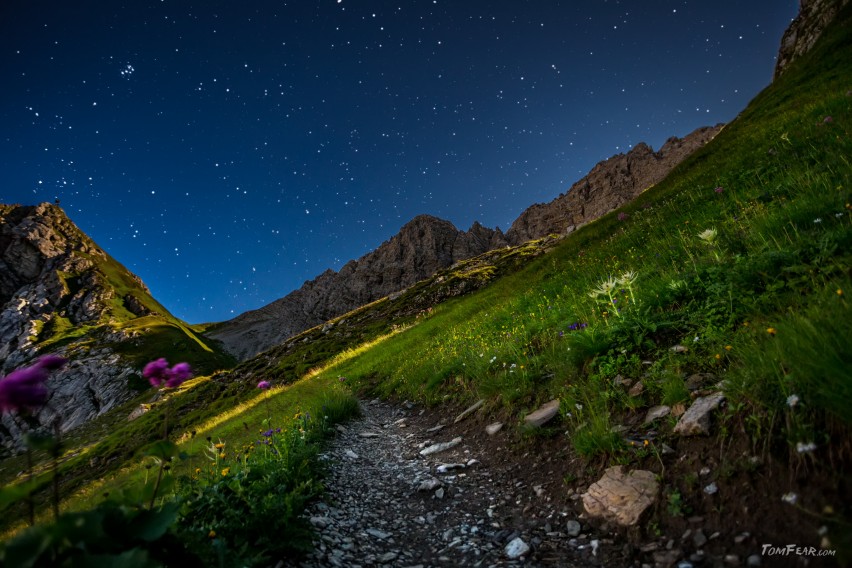 Der Artikel ist auch in Deutsch verfügbar.