Posted on Dezember 28th, 2015
I was wrong, there are still some stars visible in the sky.
Time to look back, where I came from. It was steep and the sun is slowly crawling to the horizon, but at the moment we can only see the shadows of the glow before the sunrise or we wouldn't see any stars.
Although the trail was steep, the steepest part will begin at this position until the top to the peak. At the border of the Wartherhorn on the right side, you can see the top station of the chairlift, where I took my first shot of this night.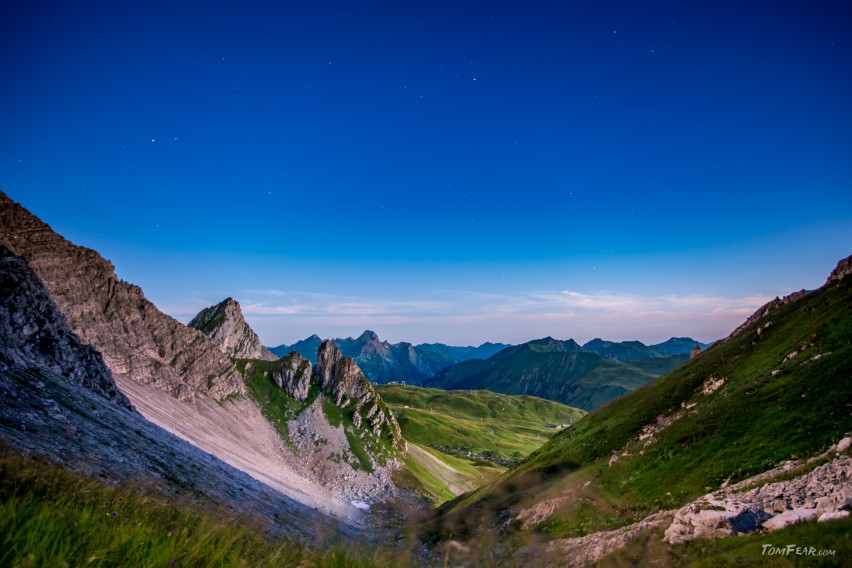 Der Artikel ist auch in Deutsch verfügbar.