Posted on Februar 3rd, 2016
At the gap, 800m altitude difference are done and another 300m before the peak.
Since the short glance to the milky way, I was walking between rock faces and then suddenly my view opens and I could see the whole, beautiful bernese alps.
Down in the valley the city of Brienz at the shore of the same named lake. The city lights illuminating the rock walls on the other side of the valley and behind, all the mighty 4000m mountains. You see the Eiger, Moench and Jungfrau in the center of the image. At the ridge left of the peak from the Eiger you can see the light of the Eiger hut, where you will stop before you climb the peak, except your name is Ueli Steck and you take the shortcut over the northface in approximately 2 hours. On the right side you can see the lights from the Jungfraujoch, which you can reach by a train, an expensive train.
But now hurry up, the time is running and I should reach the peak before the morning lightshow begins.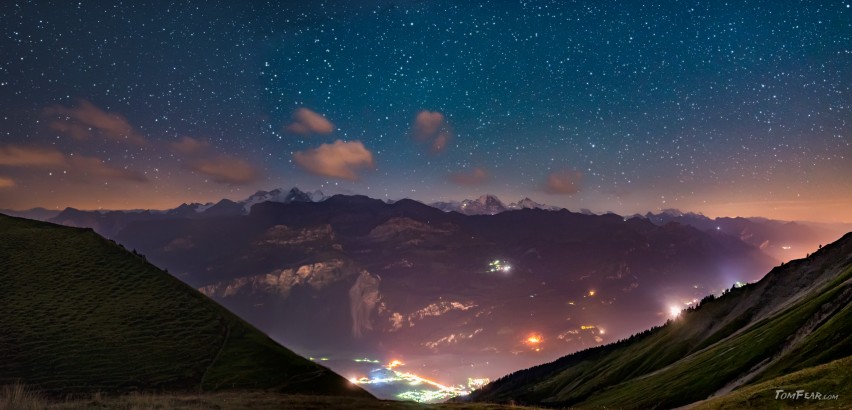 Der Artikel ist auch in Deutsch verfügbar.