Posted on Februar 9th, 2016
The sun comes and the stars are going.
Accomplished, I reached the peak and I'm early enough to see the last stars are going. And I was right, it would be too bright to still see the milkyway. But look at this! How beautiful are all these Bernese mountains in the very early morning glow. Although it will take more than an hour until the sun will reach the horizon and you can already see the reflecting light at the peaks of all the high mountains.
I build this image from four shots to a pano, so you can see the whole lake of Brienz and on the left the city of Brienz and on the right the city of Interlaken. On the horizon you see all the famous mountains like, Eiger, Moench, Jungfrau, Wetterhorn and so on.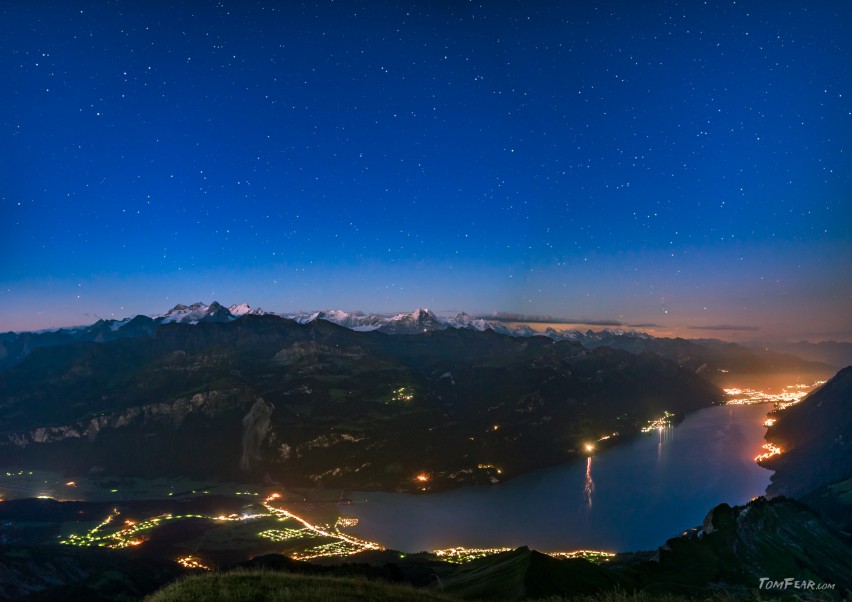 Der Artikel ist auch in Deutsch verfügbar.