Posted on Mai 25th, 2015
Watch it all, from the Mythen across the Rigi and the lakes, to the central swiss alps.
While the sun is already gone down behind the horizon you can sill see her red light. And it's already dark enough to see all the lights of the villages down in the valley.
Because this is the ending of the blue hour you can also see the first stars and you can see the two planets, Venus and Jupiter.
This is an HDR panorama image, which means I took five times a bracket  series to get all the dynamic I could also see by my eyes. My advice, if you ever go up to a sight seeing place like the Rotenfluh here, take your time and stay until it's dark. Because after this pano I shoot also a night time pano with a lot more visible stars. The disadvantage is, after you took all the awesome photos and you are prepared to go down to the valley, you will notice that you missed the last funicular by far.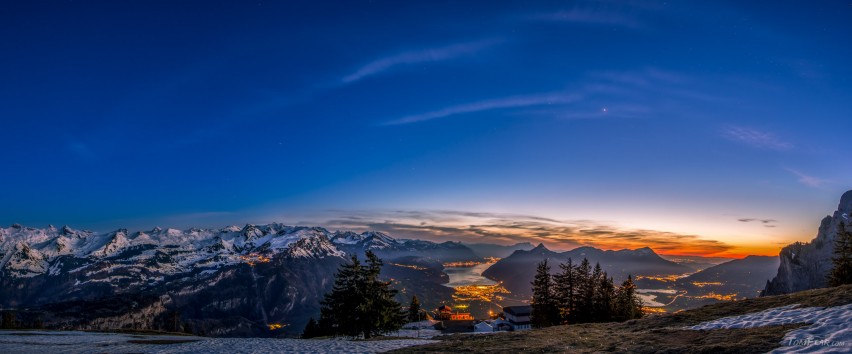 Der Artikel ist auch in Deutsch verfügbar.