Posted on Februar 9th, 2015
I walked up the steep hill, in the middle of the night, climbed the tall tower and waited the half night to see the sunrise over the Bernes Alps.
It was a bit cold, some degrees below zero and I was waiting until I see the sun rising over the mountains. But didn't calculate with the high mountain to the east which was covering the sun until the red light was gone. This point is called Blueme (engl. Flower) don't ask me why
and it was not so difficult to find. Maybe this position is better for a sunset, when the sun shines to the front of the mountains and you can probably see the alpine glow.
What I like on this image, are the stars. On the left side, to the east you can already see a bright day sky with a single star and on the other side you find also a few stars in the sky.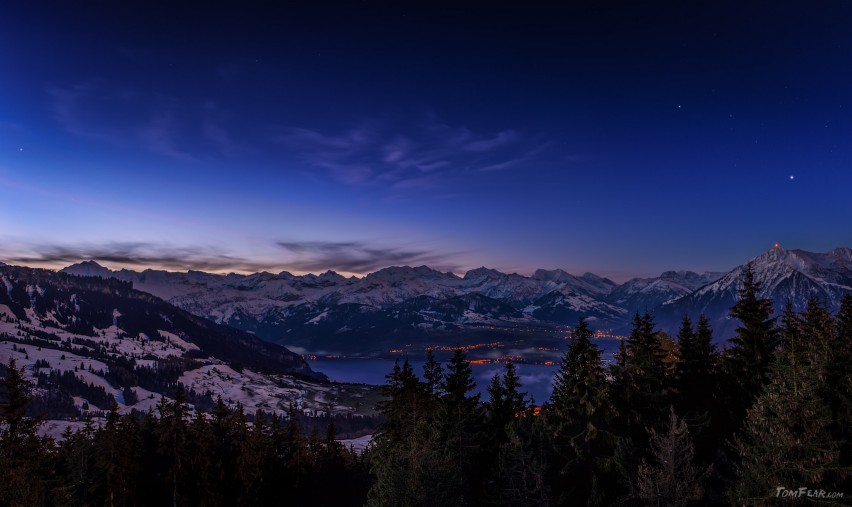 Der Artikel ist auch in Deutsch verfügbar.