Posted on Juni 7th, 2015
It's much more interesting, if the the sunlight comes vertically.
If you want to shoot alpine images, the best time is early in the morning. You will see a lot more details and structures with the shadows from a deep standing sun. The ground looks a lot more structured and you can see all the waves on the meadows.
Another option is to go in the evening, before the sun touches the horizon. It depends on the the direction and this side of the mountains is better for morning shots and the other site is maybe better for evening shots. Check this on a map, before you plan your photo tour. The good thing on the morning is also, there are nearly no peoples on the images, because all the lazy tourists are still sleeping in their comfortable hotel rooms.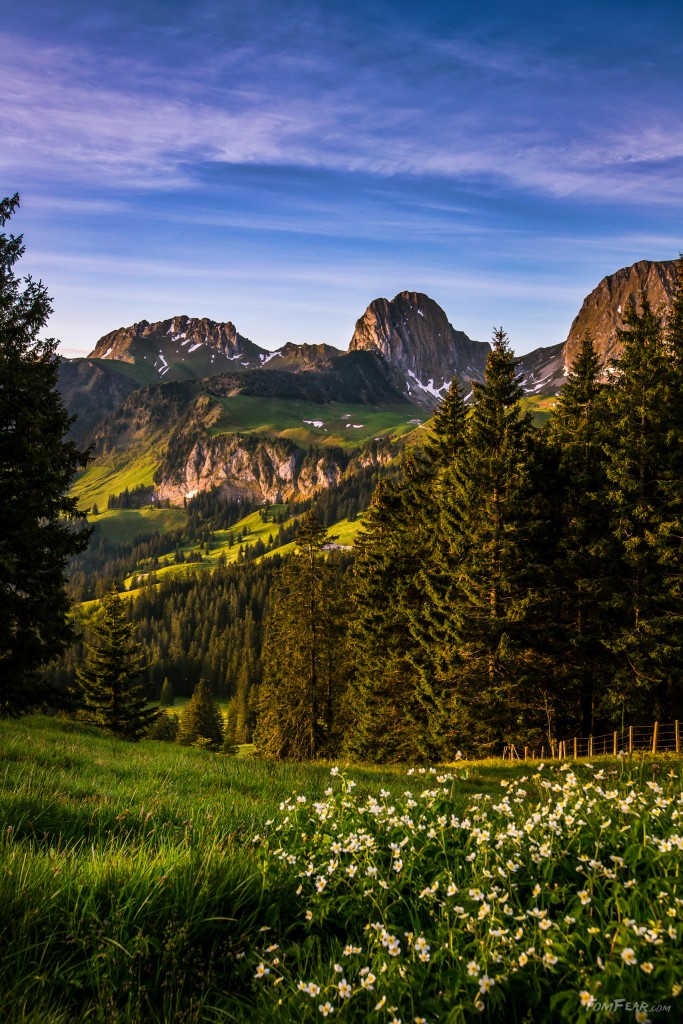 Der Artikel ist auch in Deutsch verfügbar.