Posted on März 10th, 2015
The sky was burning above the mighty glacier on the mountains and the cold melt water reaches my feet.
It was after the accident with the snowskids, when I thought I already missed the amazing sunset. But then I could take some last impressions of the amazing evening sky at this day. The creek in the foreground is the melt water of the large glacier in the background. It may looks not that big and okay, it is not so big like the giant glaciers on Iceland, but it is still impressive large. The name is Rosenlauigletscher and one day I will walk over the glaciers I had seen yet only from the far distance.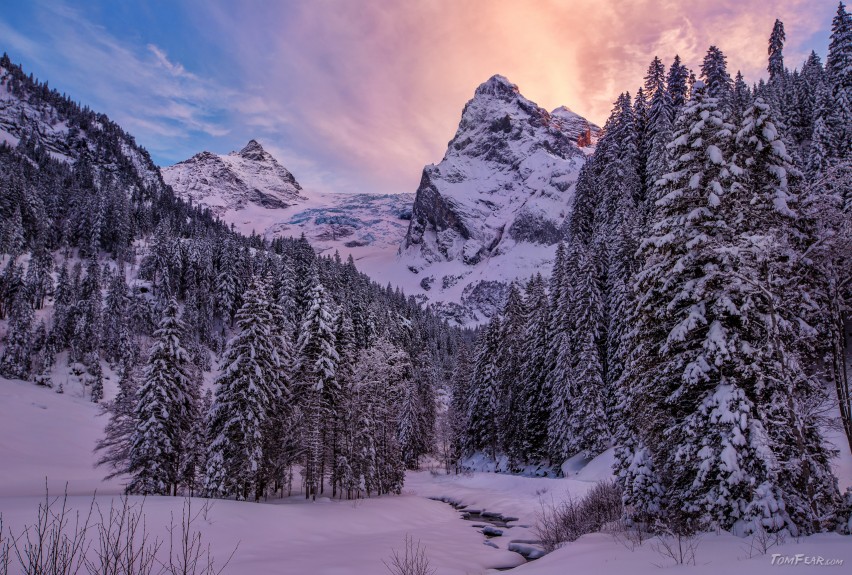 Der Artikel ist auch in Deutsch verfügbar.