Posted on Juni 24th, 2014
I didn't know how cool my buddy Bubu is! But hey, he's absolutely the chief. He is so cool, that he needs a hoody. But … yes but if he hear a bang from somewhere, and even it is miles away. Then he is a really small dog and he is hiding in the shower or he's leaning on me with big eyes.
Yup, little Bubu, is he sweet, isn't he?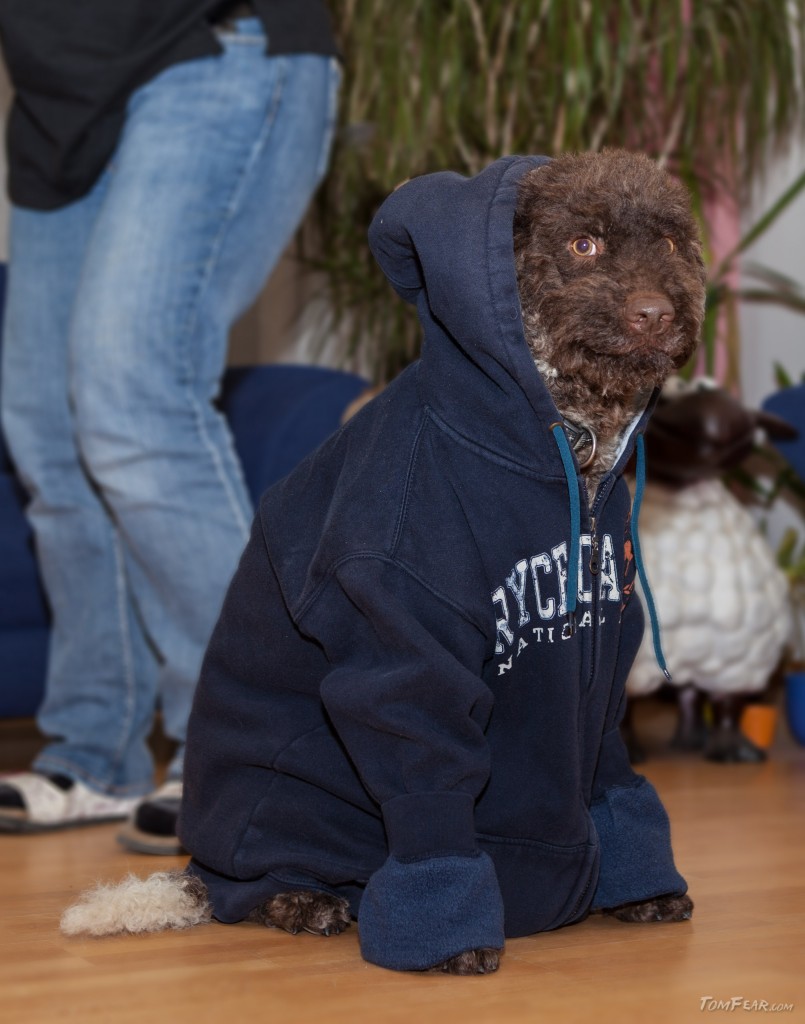 Der Artikel ist auch in Deutsch verfügbar.