Posted on April 21st, 2015
Before you get some dreamy alpine images, you have to hike to the photo spot.
It was a nice, warm spring day when I was walking to the Rotenfluh and I could still use the snow shoes. I like to walk with my snow shoes through the white mountain landscape.
Okay, I had the snow shows mount and unmount several times because not every part was still snow covert. But I was really pleased that I had my snow shoes with me. The snow was already wet and grainy and without my feet extensions I was always sliding on the ground. But what could be more nice as an awesome sunset in spring with green grass and snow together? Pure nature!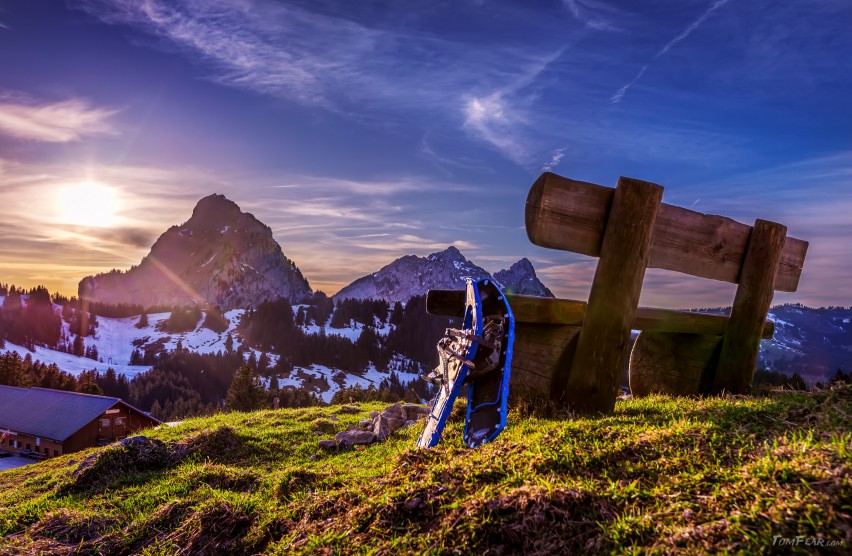 Der Artikel ist auch in Deutsch verfügbar.