Posted on September 11th, 2015
Another shot from the top.
After the galactic firework last time, a silent view to the west with the glaciers and the high mounts. This image was taken with 12800 ISO, but I took two shots and stacked it to reduce the noise. And it's really amazing how less noisy it is.
Okay, there is noise, but the only thing I saw was a bit of the horizon, nothing more, it was so dark.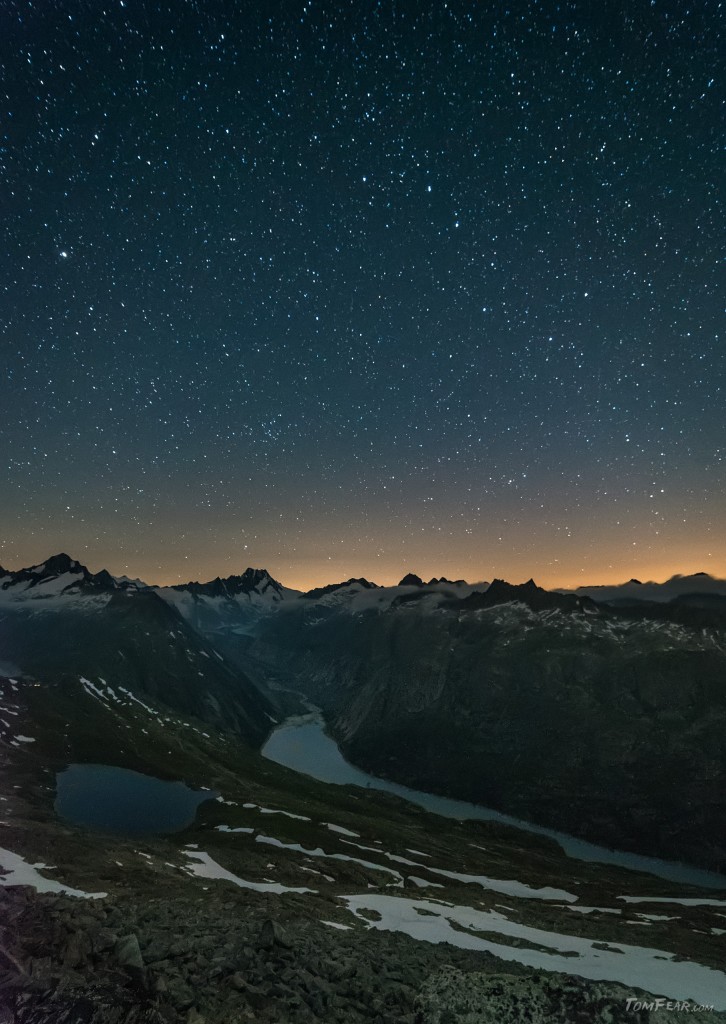 Der Artikel ist auch in Deutsch verfügbar.