Posted on September 9th, 2015
A pure and clear view to our galaxy on 2800m at midnight.
As I promised, let me present to you, the Milkyway. An hour earlier, I thought, that I'm again watching the famous movie "The road was in vain". The clouds were so thick I saw the clouds flying by in the beam of my head lamp. And after I was on the top, my backpack was wet from the clouds, although it was not raining.
But now, within minutes all clouds were gone and I realized the cold air. I started around 30°C and I thought, damn I'm a pantywaist, if I'm cold in the middle of the summer, what would it be in the winter. I walked back to my rucksack to grab my second pair of gloves, when I saw that my backpack was no more wet, it was now frozen!
Okay, it must be very cold and this is good, because the air is getting very clear to see the Milkyway.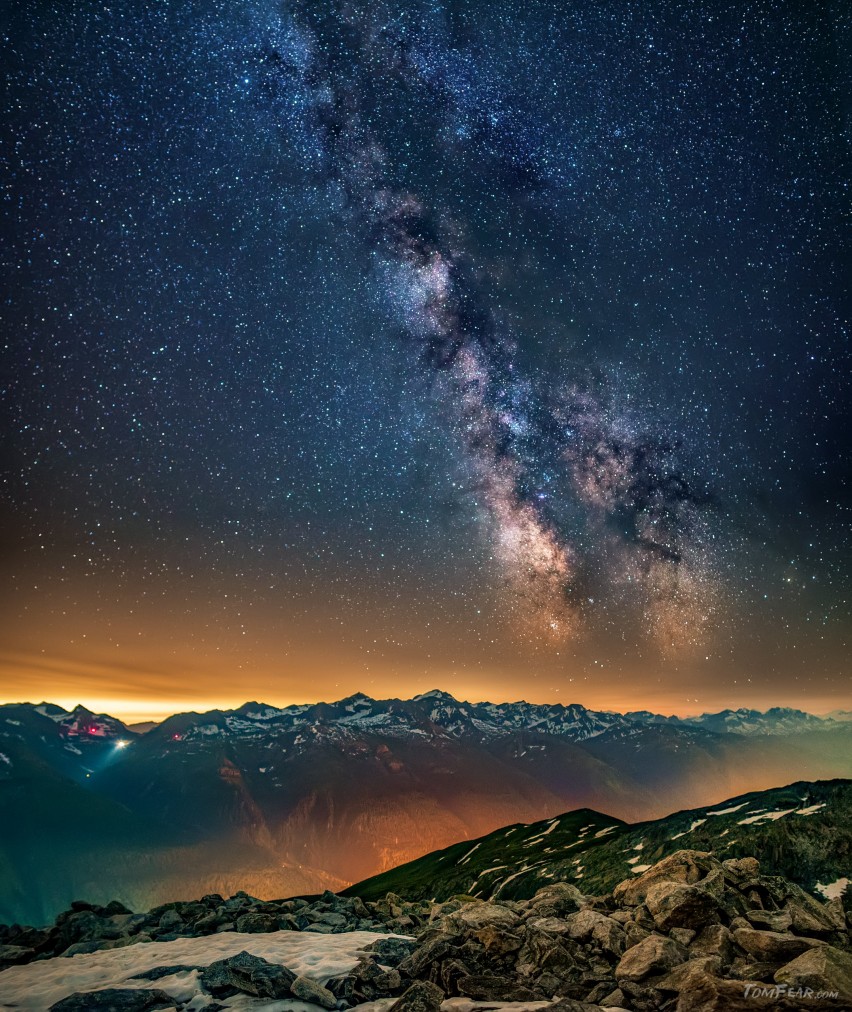 Der Artikel ist auch in Deutsch verfügbar.