Posted on Januar 16th, 2015
The moon was set long ago and the sky begun to lighten up, as the Milky Way was visible.
Bit by bit I could see the galaxy, which is appearing behind the near mountain. This was the last shot of the night, when the darkness was displaced by the light of the rising sun. Nearly two hours before the sun is visible at the horizon, the sky is getting brighter and the stars disappears. So all the work has be done and the photographer could go home to his well-earned sleep.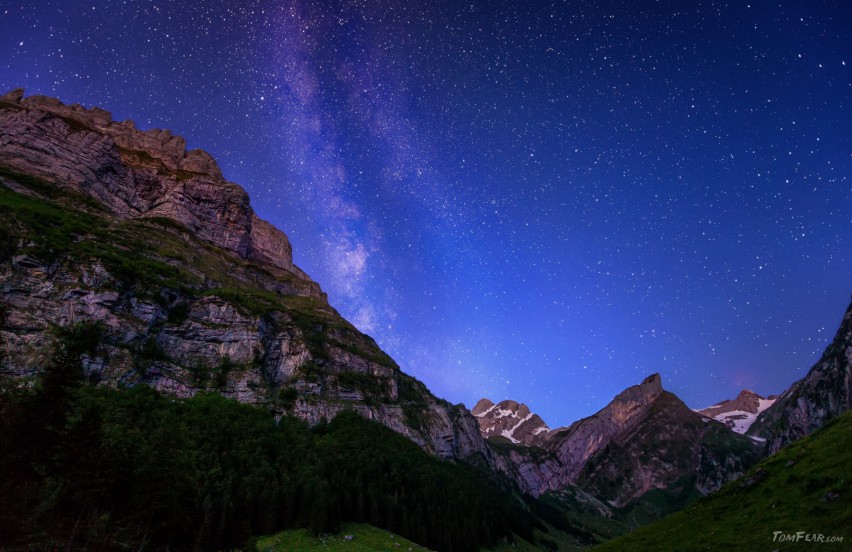 Der Artikel ist auch in Deutsch verfügbar.