Posted on Dezember 30th, 2014
It was a short trip to the Seealpsee in Appenzell. It was for a test shooting with my Sony A7s.
The reason for this place was the darkness. Between the narrow and steep mountains it was no light left from the cities. It was unbelievable dark, I could only see the horizon and the red light on the Säntis. Under this conditions it was not possible to get a useable photo with my Canon 6D, even when I was shooting up to 8 minutes, was the image too dark.
But look at this, one single shot, no stacking, no long exposure only a 10 seconds exposure. Okay it is a bit noise in it, because of the used 12800 ISO, but it is still a pretty nightshot under the hardest conditions I know. I'm really excited about this camera, it will make the night shooting so much easier for me.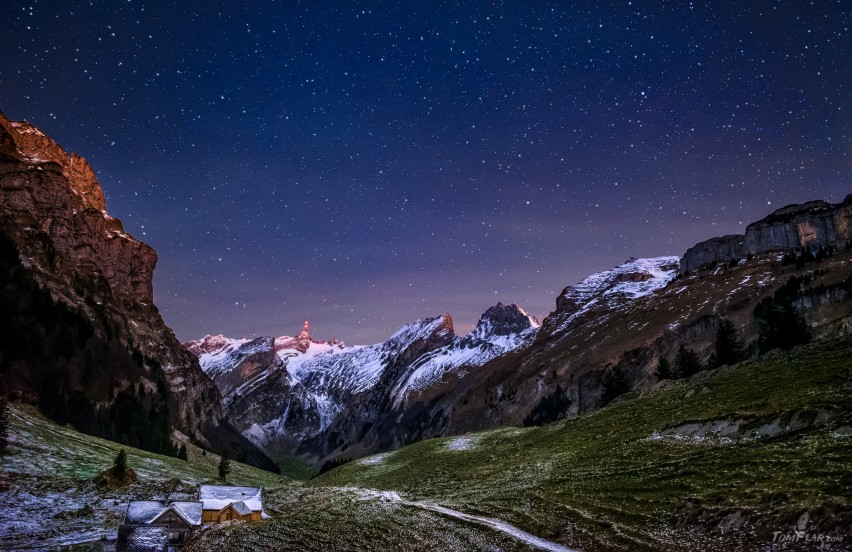 Der Artikel ist auch in Deutsch verfügbar.