Posted on November 4th, 2014
After a long and cold night, I unfortunately didn't wear long underwear, the sun was lighten up the mountains again.
It was at the Melchsee-Frutt on 2000m altitude and after the good shoes I have now allways long pants with me.  The night was very clear with bright moonlight and therefore the temperatures were falling down although it was summer. With the sun came the clouds and I could take some interesting images while the sun was rising.
And so it was possible to combine the mountain glowing and the moon together on the same picture.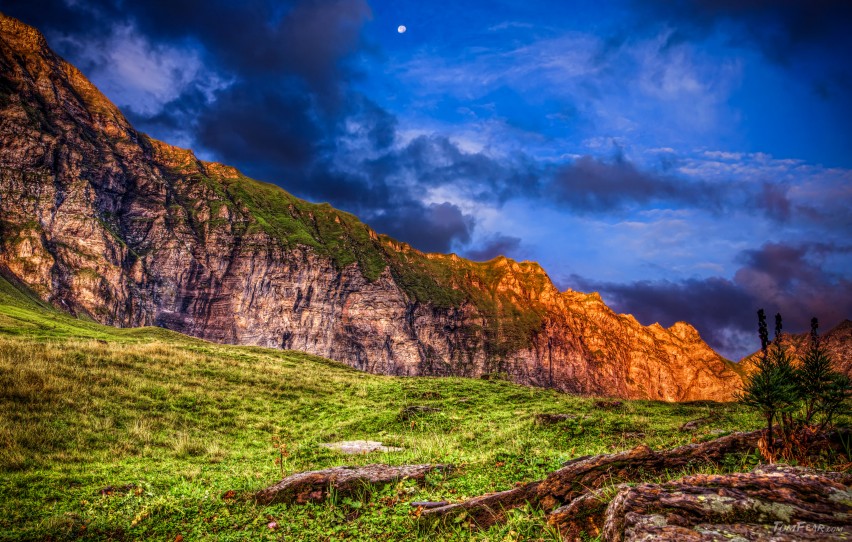 Der Artikel ist auch in Deutsch verfügbar.