Posted on Februar 7th, 2015
Peaceful embedded in a fine morning mist you can find this lovely landscape near Berne.
I love this view to the village called Schlosswil at the Emmental region. I can always see it when I go for a walk with Bubu in the morning. And this time was the view especially beautiful with all the pure white of the fresh fallen snow and the pastel tones in the sky.
The only thing why I didn't take this image long time before, are all the thick power cords hanging across through the image. It is absolutely not possible to shoot any image without this ugly cables. But this time was the mood too stunning to go home without any photo. And at this point, if you ask yourself, what is this moron talking about power cables, I have to tell you: Yes, I manipulated this image in Photoshop, removed all the ugly parts and fixed the landscape, how it should be and I regret nothing!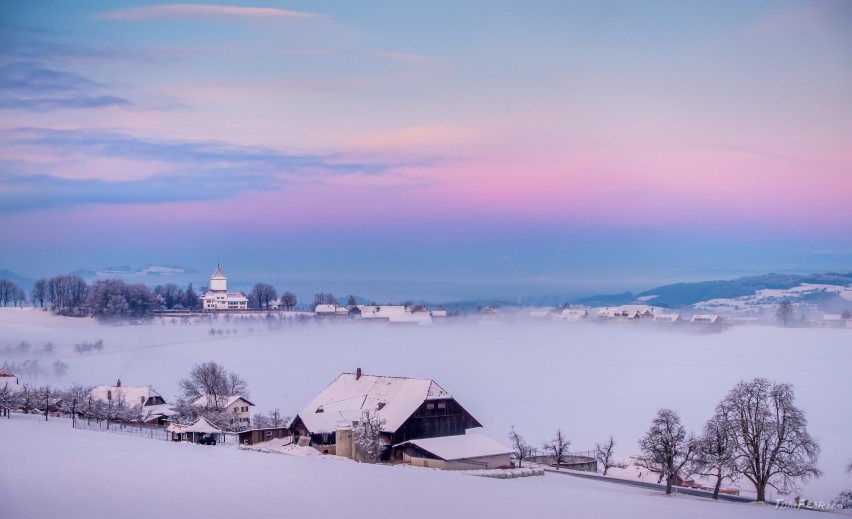 Der Artikel ist auch in Deutsch verfügbar.