Posted on April 19th, 2015
A classical 3 images HDR shot with 2EV steps, but I did it during a moonless night.
Normally I can't take a bracket series at night, because of the durage of the exposure time. But with the Sony A7s and the Samyang 24mm 1.4 I take the image with only 8s exposure time and this gave me possibility to take a 2EV bracket serie because +2EV is about 30s which is the maximum exposure time of all system cameras I know.
For the first time I could take a night image with only one click on the shutter button and the thing was eaten. If the nights will be more dark, when the snow is melting and 3200 ISO with f/2 is no more enough, I can use the huge reserve of this body and go up to 12800 ISO or use one stop more at the aperture. The only thing you can't change is the maximum of 8s exposure time, if you still want to have stars instead of stripes.
Btw, the light you can see on the floor and at the mountains and at the clouds, came from the cities down at the valley.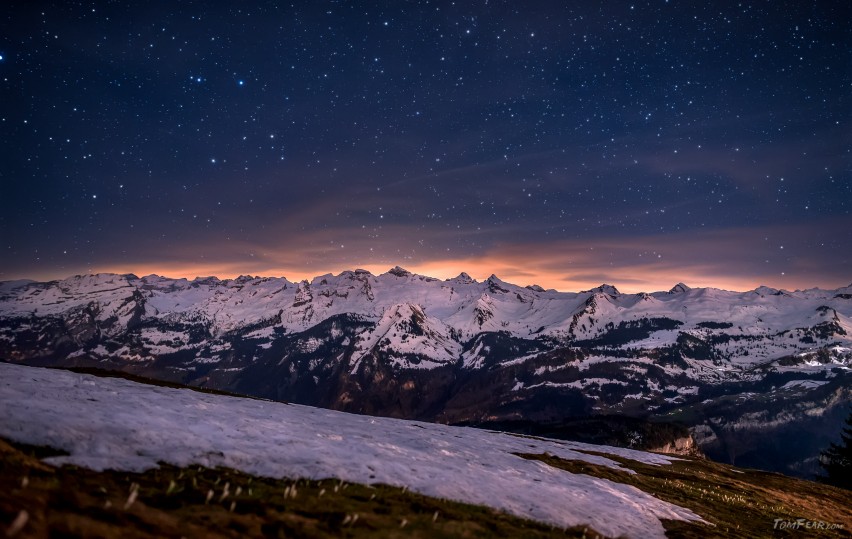 Der Artikel ist auch in Deutsch verfügbar.