Posted on Februar 2nd, 2015
If you look out of your window and you see a red sky on the eastern sky while the sun is setting…
…then you know, you have to snap your camera and run! And I was fast enough up at the edge of the forest to get some amazing shots of a burning sky.
Mostly I'm too slow or the fireworks ends to fast, but this time I catched the light. Too late to see the sun setting but fast enough for a stunning blue hour.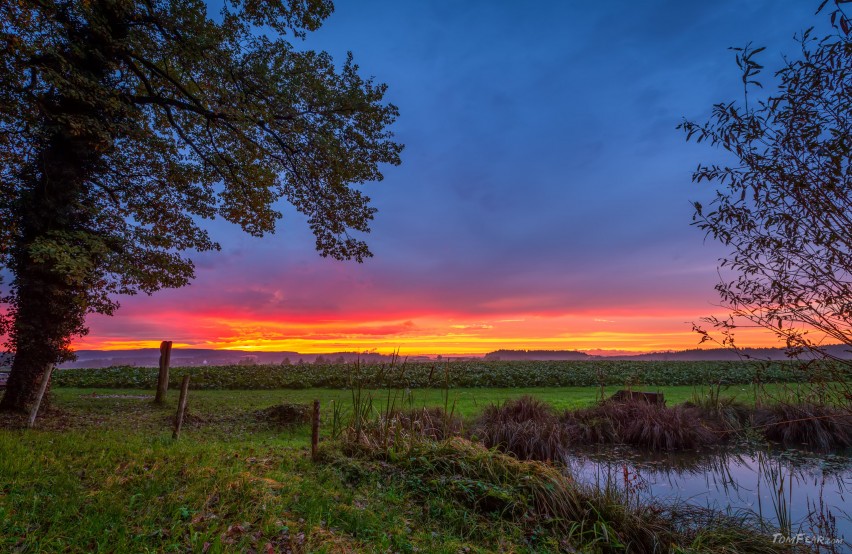 Der Artikel ist auch in Deutsch verfügbar.