Posted on November 21st, 2014
It was in the late 2012 as I started a test series with some lenses and bodies. For that we drove to the Kanton Glarus, into the Kloental.
Until then I used a Canon 60D and for this night I borrowed a Canon 5D and some lenses for a test run. And what should I say, after this weekend I ordered a 5DmkII and a Canon 16-35mm f/2.8 lens. It was one of the first shot with this combo and it was really hard to find the focal point.
The night was clear and crisp without clouds and a bright fullmoon, so it  looks a bit like a daily shot. This image was stacked with Fitswork out of 4 shots for less noise.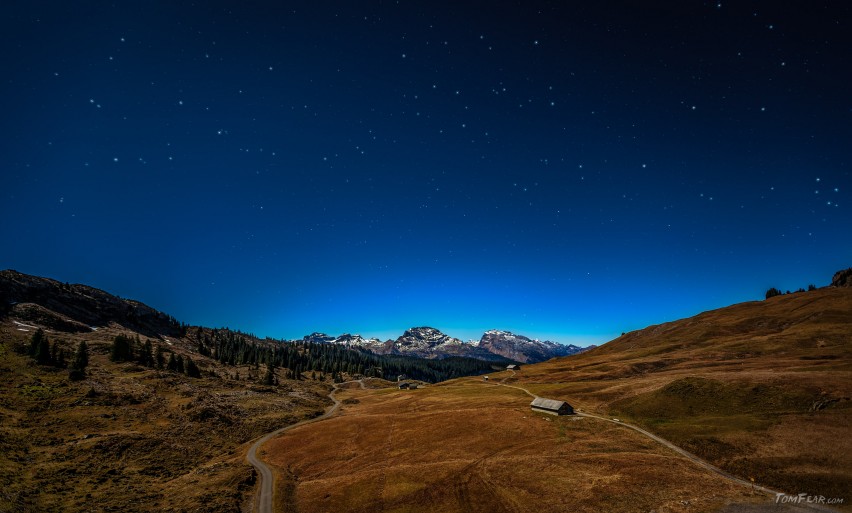 Der Artikel ist auch in Deutsch verfügbar.