Posted on November 23rd, 2014
Because the weather was not that perfect during our journey through norway, we could see some very dramatic skies.
The sun was nearly covered with clouds, but there were some spots coming through the clouds and highlighted the mountains. So I decided to walk into a field of flowers to get more color into this image. I choosed f/11 which was too wide open for the perfect depth of field. An aperture of f/16 or  f/22 would have been better.
Anyway I like this image for the colors, the dramatic sky and the glaciers in the background.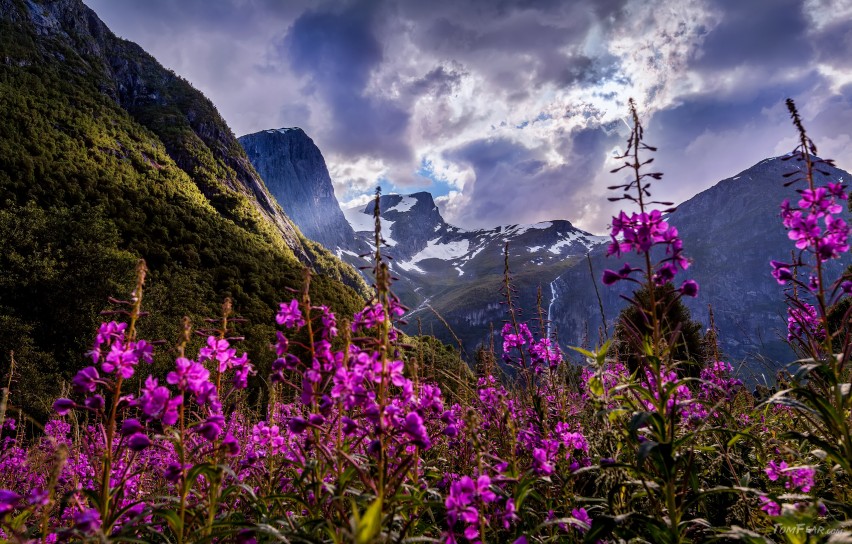 Der Artikel ist auch in Deutsch verfügbar.