Posted on November 11th, 2015
Bring some movement into the image.
As I told you, after our trip around the pond until we found it, there were already two photographers at the secret place. Well after we chatted and shooted for a while, they decided it's time to unpack some fireworks for enhanced nightshots.
And after a few tries, I had also a nice image on my card. Okay in fact, this image is made of 7 shots. Three for the foreground, three for the stars and one for the steel wool acrobat. Because of the different light situations I needed for each part different exposure times. 60 seconds for the foreground, 25 seeconds for the stars, so we don't have stripes and because the steel wool was so bright, I took it with 3 seconds and 800 ISO instead of 3200 ISO.
At this point a special thank to the other guys, to bring steel wool to the nightly alps.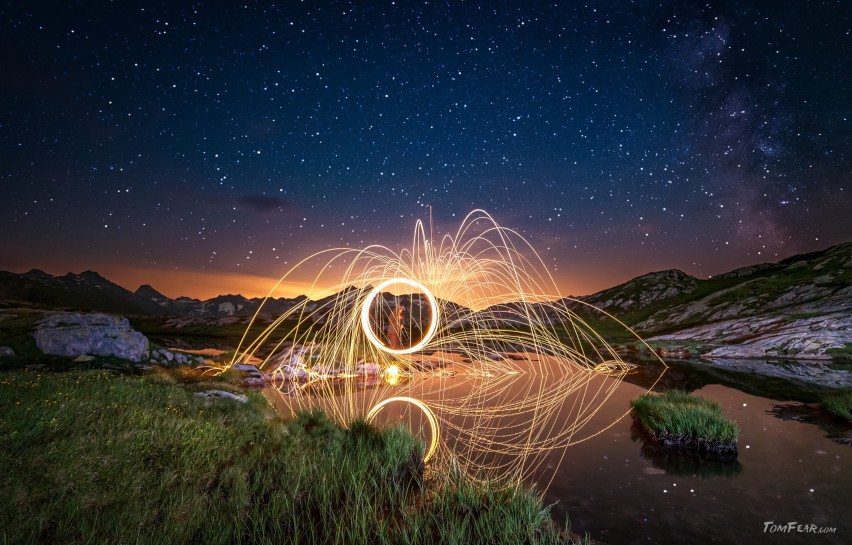 Der Artikel ist auch in Deutsch verfügbar.