Posted on März 22nd, 2015
If you are visiting Lucerne why not shooting some images during the sunset and dusk?
So I did it, I wanted the blue hour for the best light with a blue sky and the already turned on yellow lamps. But on my search for the best location, I had to stop for a quick image from the sunset with the purple sky.
If you are visiting a city, you should go for a photo walk during the blue hour. And you know, there are always two blue hours each day. One in the evening and one at the morning. So you have two chances to get fabulous photos with amazing light.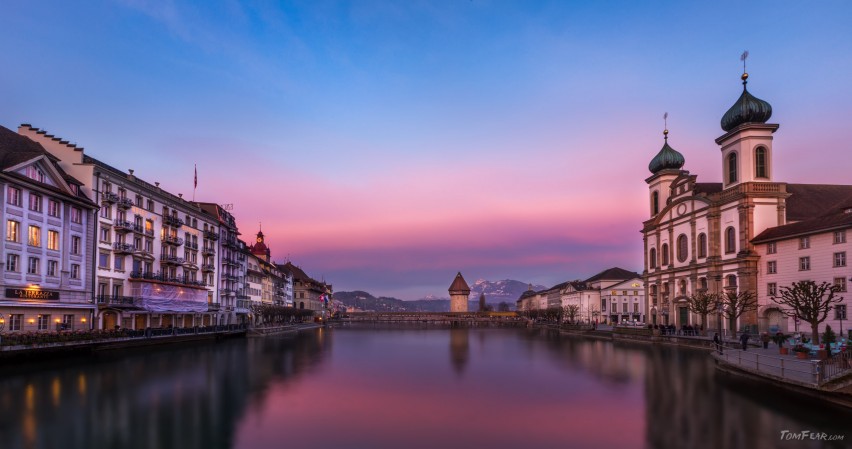 Der Artikel ist auch in Deutsch verfügbar.