Posted on März 21st, 2016
After the sun has passed the clouds at the horizon, the light was touching my lens.
Uh oh, how the time is running, it's a long time ago since my last article. There is so much to do in my primary job and so flows the time away.
But anyhow, back to the mountains, after a breeze of alpine glow, the sun was visible after she crossed the clouds and I became this beautiful hazy image of all the staggerd mountains. Isn't this a peaceful, moody image of the the foothills of the alps?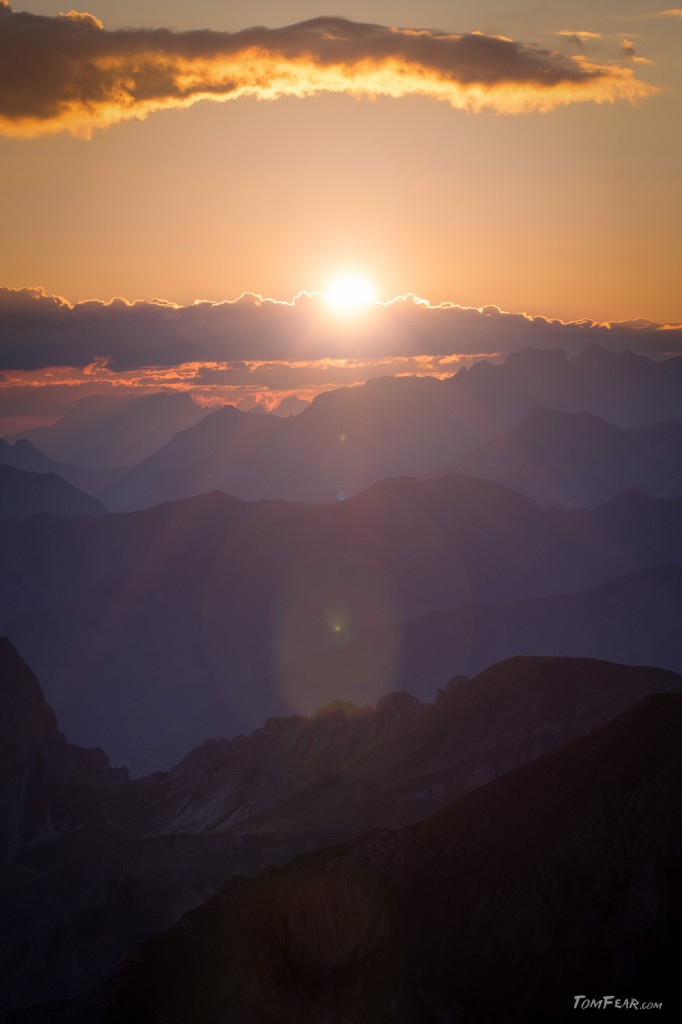 Der Artikel ist auch in Deutsch verfügbar.