Posted on Juni 3rd, 2015
After the man at work, today the work of the man.
Last time you saw Tom Fear at work, but what was worth it, to take a photograph? The view over the whole Emmental from the top of the Gurnigelpass. As you can see, if you take a closer look, the lights in the villages are still burning. It was early in the morning as the first light was visible on the eastern horizon. Meanwhile I still could see stars at the opposite sky.
Keep always in you mind, if you want to take starscape images, two hours before the sun rises at the horizon, the sky gets bright and the stars disappears, so you should be at your photo spot at least two hours before sunrise.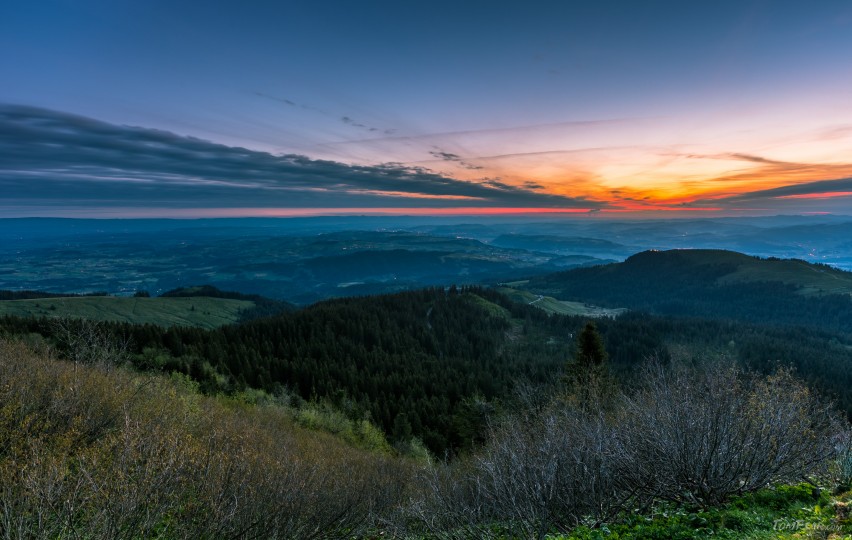 Der Artikel ist auch in Deutsch verfügbar.