Posted on August 28th, 2015
The view over the old Gotthard pass road, called Tremola.
This is a piece of the old road over the Gotthard pass. It leads down to the canton Tessin and this part is called Tremola. There is a wider road behind me, where you normally drive with your vehicle. But this older part is so wonderful curvy. And if you think, wow, that's cool I will drive this way with my motor cycle, think twice. Because it's curvy but it's made of cobblestones
and if you drive it, take a piece of rubber hose in you mouth to protect your teeth.
With this image I close the trip on the Gotthard and next week we will see some very nice images from my next trip up to the nearly 3000m high Sidelhorn.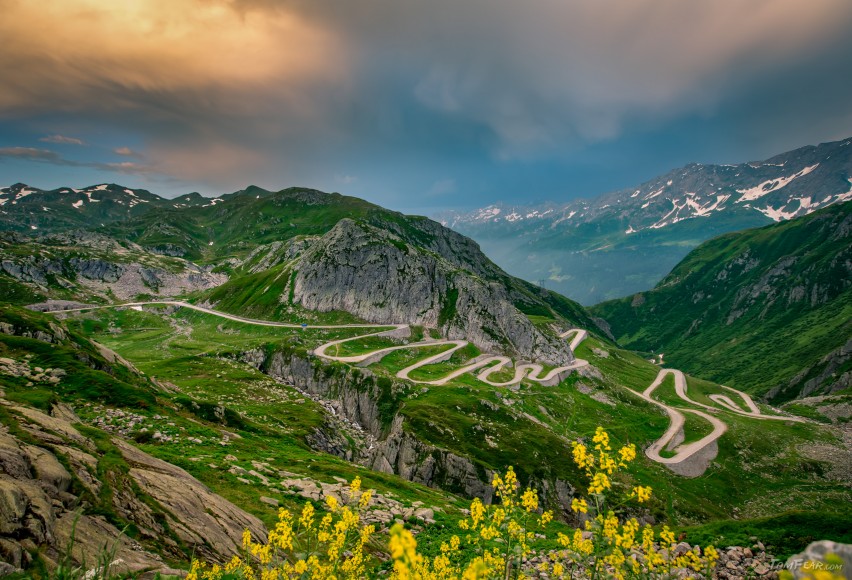 Der Artikel ist auch in Deutsch verfügbar.