Posted on März 31st, 2015
The bernese alps seen from the Vesuv.
Well, don't ask me why they called this small hill Vesuv. But you can check this point on the official swiss map: http://s.geo.admin.ch/639c156b2d . And indeed they called it Vesuv.
Anyway on this day I set my alarm clock to 4:30 in the morning to see the sunrise at this spot. It was the only short break on a cloudy weekend. And I used it to enjoy the sunrise on the mountains. This spot is maybe more spectacular for a sunset and if it is, then I will show you an image in the near future.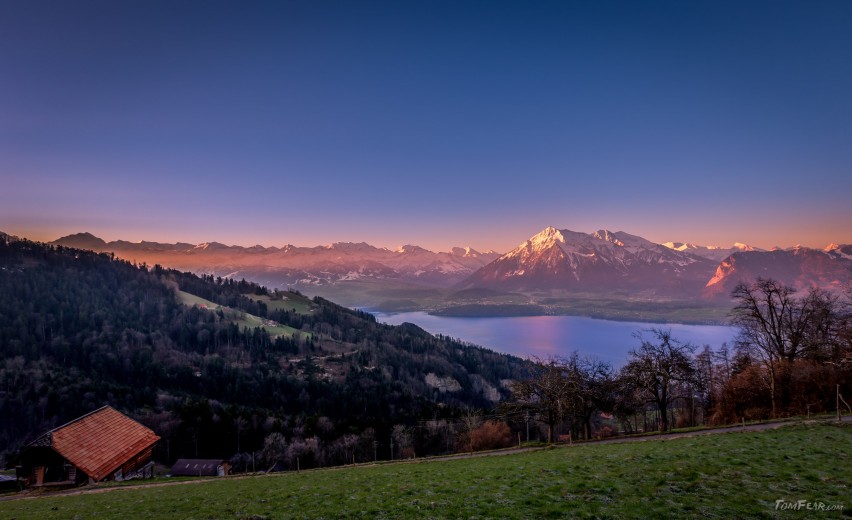 Der Artikel ist auch in Deutsch verfügbar.