Posted on Dezember 14th, 2014
I packed my rucksack, grabed my camera and was on my way up to the mountain, called Kitzbuehlerhorn. It was a steep way up and the sightseen was amazing.
It was clear and the humidity was not so high, therefore I had a good panoramic sight. I was fighting upwards and from time to time I was shooting a photo. After a while the peak looks very near and I was pleased to enjoy the panorama on the deserted peak. I walked around the last corner and … What is this???
There was a funicular at the other side and that's not all, there was a road too. Not a dirty off-road, no a tarred street for cars. And there was also a restaurant and a whole bunch of tourists walking around with flip-flops and other not mountain proof clothes.
What a shock, no silent peak experience, I shot some images and walked the way back down.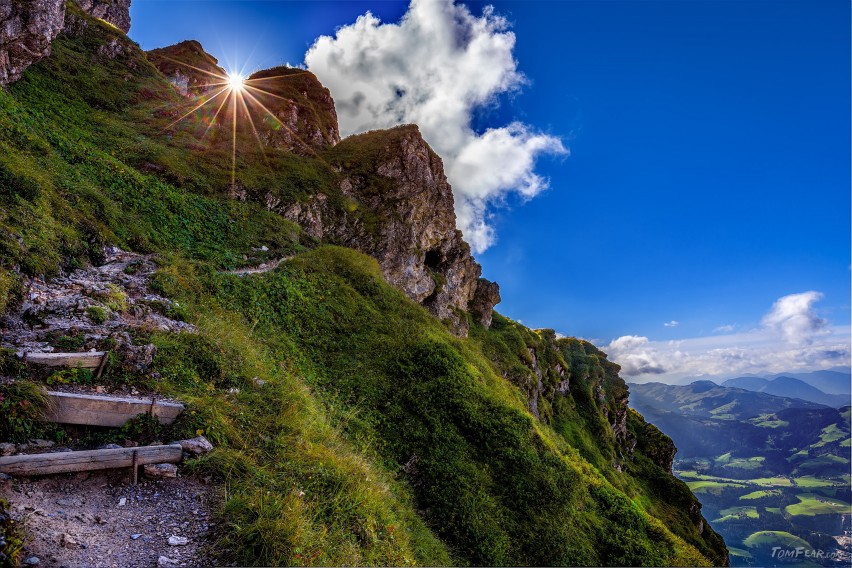 Der Artikel ist auch in Deutsch verfügbar.