Posted on Oktober 14th, 2014
I was writing the blog post of yesterday and was looking casually through the window to the outside. It was a really dingy day with rain and mud.
But what were my eyes seeing there? The sky was glowing pink, in the east! Not in the west, I can't watching there, no in the east. Okay, I opened immediately the other window, lean out and watched to the west. What a show, is there going on? There must be an nuclear plant exploded, the whole sky was burning.
Grab the camera, snatch the tripod, take the first shoes I can see, running out and drive with the car up to the near pond. Nearly I was to late again, but only nearly… And yes, after that I had wet feet again, this was worth of it!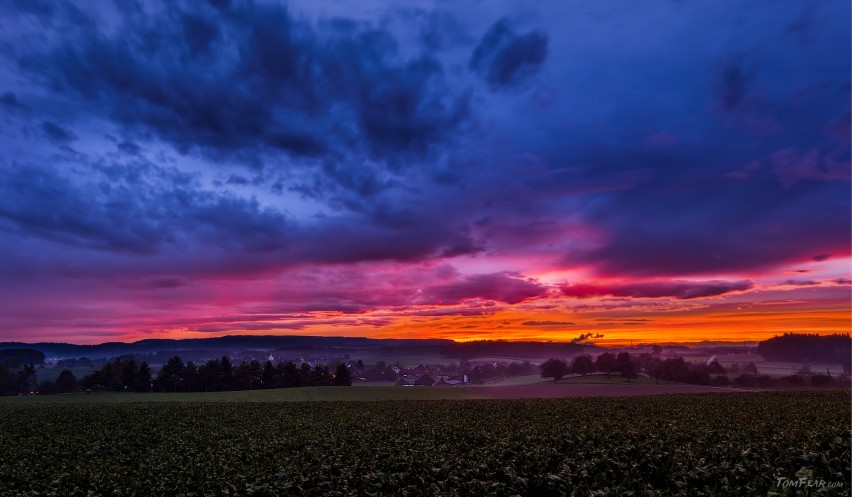 Der Artikel ist auch in Deutsch verfügbar.